with Christine & John Valters Paintner and Betsey Beckman
A self-study retreat (start any time, move at your own pace, lifetime access)
Do you long to deepen your intimacy with nature?
Are you seeking a set of Earth-cherishing practices inspired by the mystics?
Have you experienced Earth as your primary place of connection to the divine?
Do you want to immerse yourself in a revolution of love to help transform ourselves and our communities?

Earth is our original monastery. Our original cathedral. And our original scripture, saints, spiritual director, icon, sacrament, and liturgy. 
Through the wisdom of monks and mystics, as well as scriptures, we discover a vital strand of the Christian tradition which deeply honors Earth as the place of sanctuary and revelation, of guidance, and witness to celebration.
Christine Valters Paintner's book Earth, Our Original Monastery is a book that invites you to not just read and digest, but to enter into and immerse yourself in a set of practices that help to embody a renewed way of being in relation to the natural world. Filled with reflections on how contemplative practice and creative expression can break open the divine presence in new ways and deepen our love for Earth.
Paintner provides seven ways of seeing the earth in light of faith and pairs each one with a set of practical invitations to practice, as well as creative explorations. These include:
the earth as original cathedral—where you first learn to worship and feel God's presence around us, paired with the practice of stability
the earth as original saints—plants and animals live their calling without trying to be something they're not and inspire you to do the same, paired with the practice of gratitude
the earth as original icon—nature can serve as a window to the holy in the same way that icons do, paired with the practice of lament
Join our self-study offering of this online retreat with recordings of webinar sessions offered during a community version of the retreat, a series of songs that accompany each theme with movement prayers, suggestions for herbal practices, and audio guidance for visual art-making, poetry writing, meditations, and contemplative walks inviting you to be in nature in a particular way.

Week 1: Earth as the Original Cathedral
Earth has multiple terrains, as does the soul. Becoming familiar with the outer landscape reveals dimensions to us of our inner ones as well. Recognizing which territories enliven our souls and which ones challenge us brings us closer to discovering who we most deeply are and what we long for.
Week 2: Earth as the Original Scriptures
The words of scripture offer us one kind of insight into God's Word, and the physical dimension offers another. God is in all things and is the true essence of all things. One of Eriugena's favorite words is theophany, which means "something that reveals the divine nature." For him, the world and all of creation is a theophany.
Week 3: Earth as the Original Saints
The trees and flowers do not try to be other than they were created to be. They teach us how to live out our own sainthood by no longer refusing our true nature. To become a saint means to embrace our essential nature, which is the vessel through which we carry out our callings.
Week 4: Earth as the Original Spiritual Directors
We might be tempted to think that creation cannot speak to us in language and so it has nothing of importance to say. Rather than speak about nature, we might consider addressing our speech to elements and creatures, knowing that they will respond in their own form of communication.
Week 5: Earth as the Original Icon
Nature is a holy text for many of us, and an icon is a window to the Divine Presence at work in the world. Creation is therefore the original icon, the primordial place of our encounter with God, the Great Artist, who is continually at work in the world around us. When we gaze upon this holy image, we are also invited into the practice of lament for all that has been lost.
Week 6: Earth as the Original Sacrament
When viewed through this expansive lens, we discover that the more we cultivate intimacy with the natural world, the more we discover about God's presence. All of our interactions with nature can be sacramental, and all the ways nature extends herself to us are sacramental as well. Sacramentality breaks through our surface obsessions in the world and plunges us into the depth of the Sacred at every turn.
Week 7: Earth as the Original Liturgy
Earth and her creatures teach us how to pray, how to worship and praise, but only if we listen and pay attention to their rhythms in this world. We are invited into their unending song of gratitude, to join them in their prayer of gratitude for all that is.
Visual Meditation
"Holy Now" song © Peter Mayer (used with permission)
Photos © Christine Valters Paintner

Six days each week you receive an email with a link to the day's content. The 7th day is a time for rest and integration. The materials are in written, video, and audio format which you can view and listen to at any time. You have lifetime access to the materials in the course.
Day 1: Webinar recording with Christine Valters Paintner includes overview of the week, meditation and reflection time together, and an invitation into an herbal ritual (recorded during a community offering of this retreat).
Day 2: Scripture Reflection with John Valters Paintner + Audio Recording with Christine for the Meditation
Day 3: Song and Movement Invitation with Betsey Beckman (a song has been chosen to deepen into each week's theme)
Day 4: Audio Guidance with Christine for the Contemplative Walk
Day 5: Audio Guidance with Christine for the Visual Art Exploration
Day 6: Audio Guidance with Christine for the Poetry Writing + Closing Blessing Video
Day 7: Sabbath rest and integration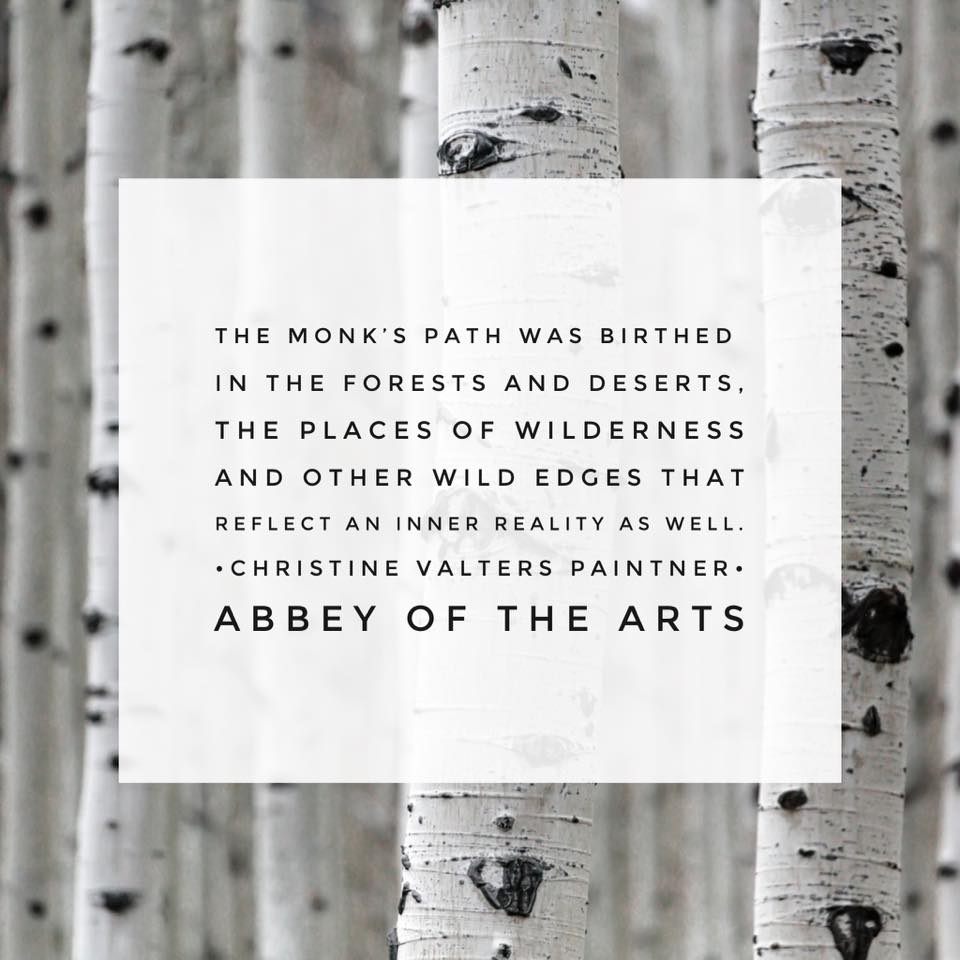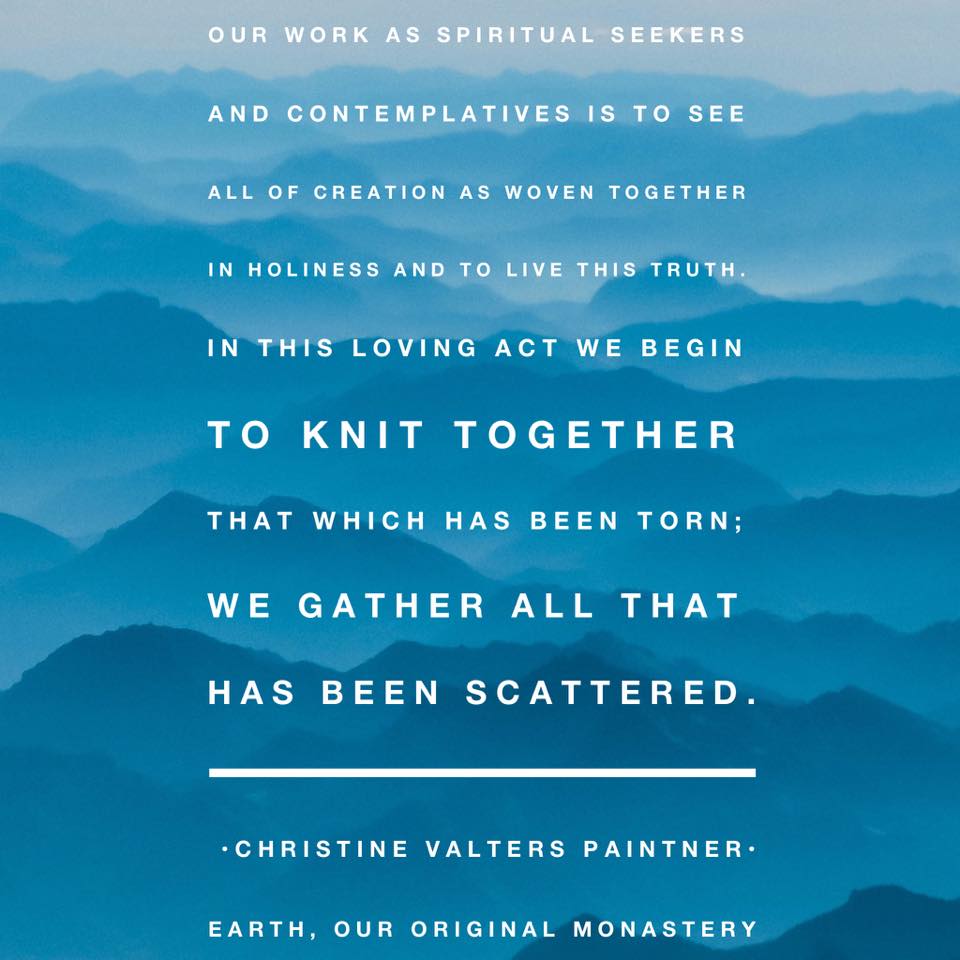 7 hour-long webinar audio recordings with Christine introducing each chapter's theme and an overview of the contents, including an herbal invitation.
Ongoing access to the materials in our private and easy-to-navigate retreat platform on Ruzuku.
Audio recordings of Christine guiding you in each chapter's meditation and offering some guidance for the contemplative walks, visual art-making, and poetry writing. .
A song (downloadable audio) each week with an accompanying gesture prayer (streaming video format) from Betsey Beckman to deepen your experience through movement.
A beautiful video each week offering you a closing blessing on the theme.
Not included are the herbs we will be working with each week or a copy of Christine's book Earth, Our Original Monastery. Please order a copy ahead of the program.

Your registration constitutes an agreement with our online program Terms and Conditions below.
No refunds are provided for online program registrations. Please consider your purchase carefully and review the many free materials we have on our website to make sure the program will be a good fit or get in touch with any questions.
You will have access to all the program materials for the lifetime of this website.
The registration fee is per person; we ask that you honor our work by not sharing the program materials with others who are not enrolled.
All materials presented in our online programs are copyright. Please contact us for permission to quote in settings beyond the program.
Some self-study retreats include video or audio recordings of session that were recorded in a live community offering of the retreat and may make reference to forums or other modes of sharing. Please disregard these as self-study retreats do not have these available.
All fees include VAT where applicable.
If you need a payment plan or a more of a scholarship to make this program accessible, please get in touch with us. Small group discounts are also available.

Your Guides for the Journey
Christine Valters Paintner, PhD, REACE
Christine is the director of AbbeyoftheArts.com, a virtual monastery exploring contemplative practice, creative expression, and ways to nourish an earth-cherishing consciousness. She is a poet, spiritual director, teacher, pilgrimage guide, and author of fifteen books on spirituality and the arts. Her deepest belief is that the earth is the original monastery--a wisdom guide and mentor in living a soulful and vibrant life. Visit the "About Christine" page for more information.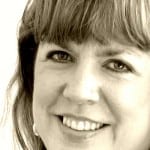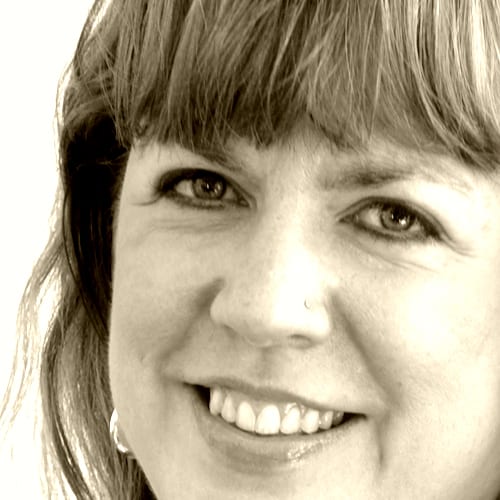 John Valters Paintner, MTS is the online prior for Abbey of the Arts, where he assists his wife Christine in ministering to global community both online and through in-person programs. John was a youth minister and pastoral associate for four years before becoming a high school religion teacher for twelve years. He has a Masters of Theological Studies from the Jesuit School of Theology at Berkeley. His love for the Bible, particularly the Hebrew Scriptures, emerged when he taught the "Old Testament" at an all-boys high school. John is also a lover of the art of story-telling and has written dozens of short stories, one-act plays, and short films in a variety of genres.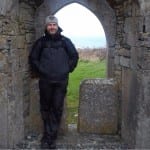 Betsey Beckman, MM is nationally acclaimed as a spirited dancer, storyteller, teacher of SpiritPlay and dancing Spiritual Director. With her extensive repertory of sacred storydances, she is regularly featured as artist/presenter at national conventions as well as local churches. She earned her Masters in Ministry degree from Seattle University, her certificate in Movement Therapy from the Institute for Transformational Movement, and is a certified InterPlay leader. As dancer, choreographer, author, mother, wife, teacher and spiritual director, she is passionate about living life fully and fostering creativity in all those with whom she shares life and ministry. Betsey's publications include books (she is co-author of Awakening the Creative Spirit: Bringing the Expressive Arts to Spiritual Direction), recordings, and The Dancing Word series of DVDs on embodied prayer. She offers the gift of playful improvisation whenever possible. Visit Betsey's website here>>