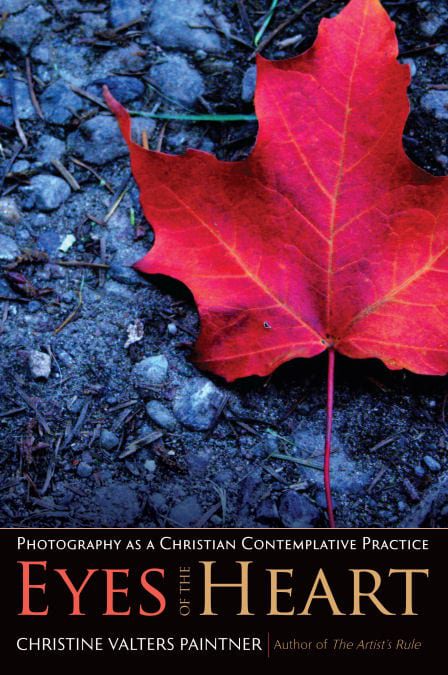 Eyes of the Heart: Photography as a Christian Contemplative Practice
Author: Christine Valters Paintner, PhD, REACE, OBLSB
Publisher:
Ave Maria Press
Publication date:
March 25, 2013
In this first book to explore photography as a spiritual practice from a Christian perspective, Christine Valters Paintner builds on the process of contemplative creativity she introduced online at Abbey of the Arts and in her book The Artist's Rule. She considers how a camera can help readers open "the eyes of the heart."More than a book on photographic technique, Eyes of the Heart is about cultivating photography as a spiritual practice. Adapting the monastic practice of lectio divina (sacred reading) into a form of visio divina (sacred seeing), spiritual director and Benedictine oblate Christine Valters Paintner invites readers to a new way of viewing the world–through the lens of a camera. Paintner guides readers through six themes connecting the medium of photography with the Christian spiritual life. Each theme provides a photographic journey in which the reader does not simply take images, but receives images and learns to see with "the eyes of the heart" (Eph 1:18). Photos by the author are included.
When you purchase books through the links to Bookshop.org or Amazon.com, Abbey of the Arts is provided with a very small percentage of your purchase price at no extra cost to you. We apply these funds toward scholarships for our online programs. Thank you for your support!
"Opening Christine Paintner's Eyes of the Heart is like entering a garden in full bloom. It opens up all your senses so you see, smell, taste, and touch the world in a whole new way. Paintner has a gift for reuniting the transcendent and the immanent. She calls God home. She sees the Divine in the pebble on the path, hears its sound in the buzzing mosquito. This modern-day monk knows the essential secrets to sacred living and joyful being and she shares them freely."
"Christine Valters Paintner explores the eye as a window to the heart. Using scripture and observations from thinkers in all faiths she offers a spirituality of photography as writing with light. This monk, photographer-artist, and writer combines the art of image receiving with visio divina, taking us through a detailed program for the feeling, reflecting, and completion of our heart's vision."
"Eyes of the Heart is more than a celebration of God's presence in the world. It is itself an experience of receiving the Divine directly within. Paintner's insights and exercises lead the reader to a personal, intimate encounter with divinity. In the process, she also illuminates the way to self-understanding and creative serenity."