The Wisdom Council formed when we realized that we needed some more formal structures of support for the work we do. We invited several trusted and long-time contributors to our community to join us. Each has a strong kinship with the monk and artist path. We call on them for wisdom when creating new programs, considering new ideas, or navigating challenges. They offer their time and guidance to us and so are also in service to the wider community. Many of the members also help facilitate or teach portions of our programs, both live and online. We are so grateful to have this vibrant gathering of both spiritual and practical support for the contemplative and creative programs we offer. In addition, several of the members are available for spiritual direction via Skype, phone, or email. Please contact them directly to inquire about fees, availability, and whether they might be a kindred spirit to support your journey.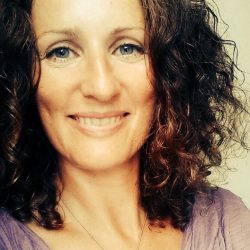 Aisling Richmond, M.A is a teacher, therapist and soul guide living in the West of Ireland. She loves to share with others a juicy, embodied, and creative approach to life. Aisling holds three teaching qualifications in Yoga, Conscious Dance, and Somatics, and is a fully accredited Somatic therapist. In 2011 she earned her Masters degree in Movement Research, which focused on dance as a spiritual practice and healing art. Aisling teaches weekly Yoga classes, runs Somatic Wisdom courses, and works as a therapist to help people to overcome life challenges through Somatics or body-mind wisdom. She runs retreats set in the beauty spots of Ireland, inviting people into a deeper connection with nature. Having worked collaboratively with many organisations including Amnesty International, Aisling has also been a guest lecturer with both Galway and Limerick Universities. Her passion is to support each person's soul growth, and invite a home-coming to the wisdom and wonder of our sacred bodies.
Aisling is available for somatic therapy sessions and yoga classes in Galway, Ireland. Contact her to inquire.
Visit Aisling's website here>>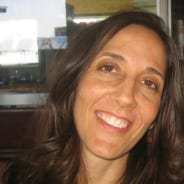 Amber Andreasen is a contemplative, ever desiring to deepen into and dance the rhythms of monk and artist. She has trained as a spiritual director, receiving her M.A. in Spiritual Formation and Soul Care from The Institute of Spiritual Formation at Talbot School of Theology. Wherever she finds herself, she desires to nurture a compassionate space where others can be listened and loved into fuller being by the Beloved. She is continually awed by the body as sacred storyholder and storyteller, and her heart beats loudly for the weaving together of creativity and spirituality in the discovering of what it means to live an embodied, fully human life in all its mystery and wonder.

Read Amber's guest post for the Abbey here>>

Amber is available for spiritual direction by Skype, phone, and email.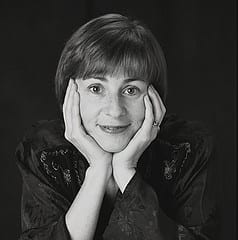 Betsey Beckman, MM is nationally acclaimed as a spirited dancer, storyteller, teacher of SpiritPlay and dancing Spiritual Director. With her extensive repertory of sacred storydances, she is regularly featured as artist/presenter at national conventions as well as local churches. She earned her Masters in Ministry degree from Seattle University, her certificate in Movement Therapy from the Institute for Transformational Movement, and is a certified InterPlay leader. As dancer, choreographer, author, mother, wife, teacher and spiritual director, she is passionate about living life fully and fostering creativity in all those with whom she shares life and ministry. Betsey's publications include books (she is co-author of Awakening the Creative Spirit: Bringing the Expressive Arts to Spiritual Direction), recordings, and The Dancing Word series of DVDs on embodied prayer. She offers the gift of playful improvisation whenever possible.
Read Betsey's guest post for the Abbey here>>
Betsey is available for dancing spiritual direction in person for those living near Seattle, WA, USA. Contact her to inquire>>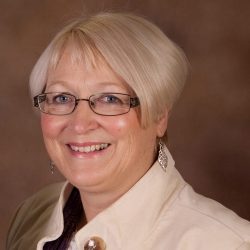 As a contemplative soul with a love for photography and poetry Cheryl is passionate about deep listening and co-creating safe, welcoming spaces where there is room to glimpse the flow of the Spirit and inner wisdom through the sharing of sacred stories and engaging in the process of creative expression.
Cheryl brings years of experience as a teacher, parent and soul friend in addition to further education in counseling, grief support and pastoral counseling through Camosun College, The Burquitlam Grief society and Island pastoral Services. A long time practice of centering prayer led to completing a Leadership for Contemplative Practice program with author and teacher Rev. Dr. Cynthia Bourgeault. Cheryl is a graduate of the Pacific Jubilee Program in Spiritual Direction, a qualified teacher in the Usui system of natural healing and a certified teacher of Enneagram Studies. She currently offers spiritual companioning, guided meditation and centering prayer groups, retreats and Enneagram teaching.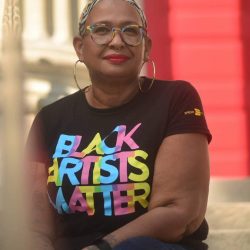 Claudia Love Mair, MFA is a writer, artist, and Ringmistress of the Beautiful Soul Circus, a private Facebook group for creatives, queers, and tender souls. She's an Inspirationalista who, when she's not creating something herself, helps other creatives tap into their deepest intuition and longings through writing and painting. Claudia is the author of the God Alone is Enough, the critically acclaimed novel, Zora and Nicky, and her memoir, Don't You Fall Now. She is a Certified Intuitive Painting and Expressive Arts Facilitator and the Coordinator for the Kentucky Black Writers Collaborative. Claudia lives in Lexington, with two of her adult children, and three cats, including one who thinks he's a dog.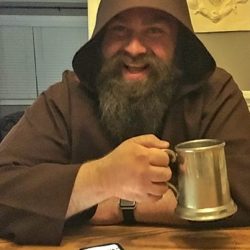 D.G. Hollums, is clergy in The United Methodist Church, born and raised in north west Texas and currently lives in Austin, TX. He is a geek, foodie, contemplative photographer, contemplative carver, daddy, husband, self-described "extroverted contemplative", and considers every person he meets to be someone he can't wait to get to know. He has been an associate pastor, lead pastor, church planter, director of online communications for the global United Methodist church, as well as worked for Tesla Inc. and Apple Inc.
D.G. is currently developing a new non-profit called The Order of the Trinity that would be a local and online community who promote a simple rule of life based around our 5 senses for a neo-friar-like people who love out their lives through art, creativity, and rhythms to make a difference in their communities. www.OrderOfTheTrinity.com
Read DG's guest post for the Abbey here>>
(He also wrote a guest post about contemplative photography here)>>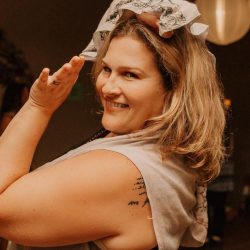 Jamie Marich, Ph.D., LPCC-S, LICDC-CS, REAT, RYT-500, RMT travels internationally speaking on topics related to EMDR therapy, trauma, addiction, expressive arts, LGBTQ issues, spirituality and mindfulness while maintaining a private practice in her home base of Warren, OH. Jamie is also the developer of the Dancing Mindfulness expressive arts practice. Jamie is the author of several books including Dancing Mindfulness: A Creative Path to Healing and Transformation (2015, with foreword by Christine Valters Paintner) and Process Not Perfection: Expressive Arts Solutions for Trauma Recovery released in 2019, heavily influenced by the growth she has experienced through her study with Abbey of the Arts! Her latest release is a revised and expanded edition of Trauma and the 12 Steps: An Inclusive Guide to Recovery (North Atlantic Books, 2020).
Read Jamie's guest post for the Abbey here>>
Jamie is available for spiritual direction, coaching/consultation, or expressive arts therapy in person or via Skype. Contact her to inquire>>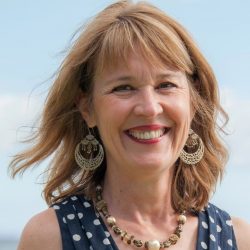 Kayce Stevens Hughlett, MA LMHC is a soulful and spirited woman. In her roles as ponderer extraordinaire, spiritual director, life muse, author, creative coach, and speaker, she invites us to playfully and fearlessly cross the thresholds toward authentic living. A strong proponent of compassionate care in the world, Kayce's live and online work focuses on the principle that we must live it to give it.
Kayce's official titles include: Licensed Mental Health Counselor, Spiritual Director, Life Coach, Speaker/Facilitator, and co-creator of SoulStrolling® ~ a movement for mindfulness in motion, at home or abroad. She is the author of three books, including her body-mind-spirit travel memoir, SoulStroller: experiencing the weight, whispers, & wings of the world.  Kayce is a member of Abbey of the Arts Wisdom Council and co-leader of Awakening the Creative Spirit (Space Available – Fall, 2021).
Read Kayce's guest post for the Abbey here>>
Kayce is available for coaching/spiritual direction by Skype, phone, and email (and also in person for those living near Seattle, WA). Contact her to inquire>>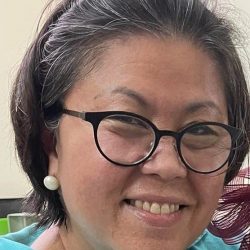 Lita Quimson is an experienced spiritual director trained in various local and international institutions such as the CenterQuest School of Spiritual Direction, Center for Ignatian Spirituality, and Emmaus Center for Psycho-Spiritual Formation. She holds a master's degree in ministry major in spiritual formation and certificates in spiritual direction and formation. Lita designed all the formation programs and continues to design programs that are relevant to today's world. She spearheads the development of innovative ways to reach more seekers, considering retreats and accompaniment online.
Lita is the founder of Cherimoya Eco-Spirituality & Retreat Center in the Philippines designed to provide space for people to rest in nature and be able to encounter god. She is also the founder and executive director of On the Third Day Renewal and Formation Center.
Lita is available for spiritual direction and supervision by Zoom (and also in person for those living near her in the Philippines). Contact her to inquire »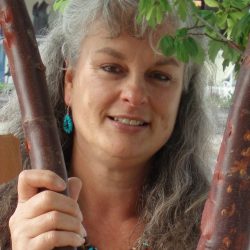 Melissa Layer, MA honors our unfolding journeys through life's challenges and transitions as compelling invitations for creative, integrative meaning-making in BodyMindSpirit.  Her sacred calling and training as a psychospiritual therapist, hospice grief counselor and interfaith spiritual director have taught her about the potency of the "thin places" in thresholds and dark nights of the soul.  Often utilizing expressive arts for curious exploration of the Great Mystery, Melissa offers her compassionate presence and deep listening to individuals and groups.  Like the honeybee for which she is named, she claims her role as "a bee of the invisible… passionately plundering the honey of the visible in order to gather it in the great golden hive of the invisible" (Rilke).  The evergreen forests of Puget Sound in the Pacific Northwest are her sacred sanctuary.
Visit Melissa's website here>>
Read Melissa's guest post for the Abbey here>>
Melissa is available for spiritual companioning through online platforms, phone and written correspondence. Contact her to inquire>>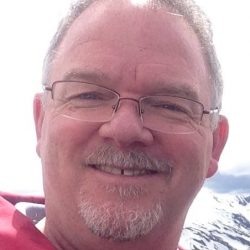 Michael Moore is a retired USAF Chaplain and pastor in the Presbyterian Church (USA) who currently lives in Estes Park, Colorado with his wife and partner in life and ministry, Denise. His undergraduate degree is in Business Administration (University of Wisconsin at Eau Claire) and he earned his Master of Divinity degree from United Theological Seminary of the Twin Cities (Saint Paul, MN). He served two small yoked Presbyterian Churches in rural Fergus Falls, MN for three years before going on Active Duty with the USAF for 21 years. Following his retirement, he served a church in Florida for four years before going to his current call in Estes Park in 2015. He has a Certificate in Christian Spiritual Formation from Columbia Presbyterian Theological Seminary in Decatur, GA and is currently enrolled in the Doctor of Ministry in Public Theology program at his alma mater, United Theological Seminary of the Twin Cities.
A writer and photographer, you can find him blogging at Pastor Michael Moore or at GodSpace as a member of that community.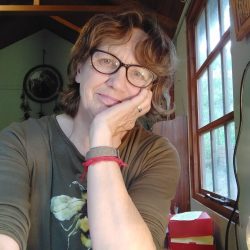 Polly Paton-Brown MA UKCP worked for many years as a psychotherapist and trainer in the field of trauma. More recently, Polly's focus has been on helping people explore their spirituality and prayer,  using creativity and connection with nature. Polly has a particular passion for creating healing dolls as a portal to transformation.
Always a lover of nature, horses and creativity Polly now integrates all of these into her practice. She has trained in Nature Based Practice and Eco-pychology, Environmental Arts, Expressive Arts and Equine Facilitated Psychotherapy. She is a licenced facilitator of Chakradance,  The Art of Allowing , Creative Awakenings and the  Wild Soul Woman Programme.
A member of the Iona Community, Polly was coordinator of their healing ministry for 11 years and when in that role ran regular retreats on the Isle of Iona. She is also a Sister of Belle Coeur.  With roots in the contemplative and monastic traditions, Polly also draws wisdom from other spiritual paths such as Druidry and Sufism. She is passionate to help those wounded by the institutional church, to restore their image of God and themselves.
Read Polly's guest post for the Abbey here>>
Polly is available for spiritual accompaniment and mentoring in person or by Skype. Contact her to inquire>>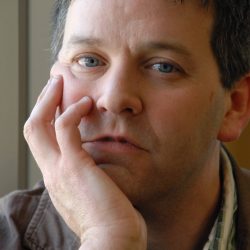 Richard Bruxvoort Colligan
Richard Bruxvoort Colligan, MA is a Psalmist, spiritual director and freelance musician. He enjoys all manner of projects in theology and the arts. Through his company, Worldmaking.net, he is publishing imaginative and adventurous songs for the ever-evolving church. Raised in the Midwestern United States, he is a husband to Trish and a dad to Sam. Faves: discovery, music, Star Wars, bosc pears, blue, laughter, naps.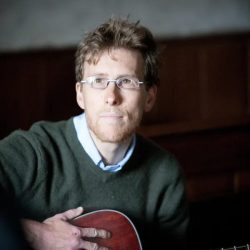 Reverend Simon Ruth de Voil is an interfaith-interspiritual minister, sacred musician, spiritual counsellor, and chaplain.
His sacred work—both musical and interpersonal—explores themes of the inner landscape of the soul, the enchantment of the natural world, and the healing power of spiritual practice. As a chaplain and counsellor, Simon helps individuals and groups connect sacred presence with everyday life. Simon is also a transgender activist and a luthier in training.
Read his Monk in the World guest post here>>
Simon is available for spiritual counseling in person or by Skype. Contact him to inquire>>