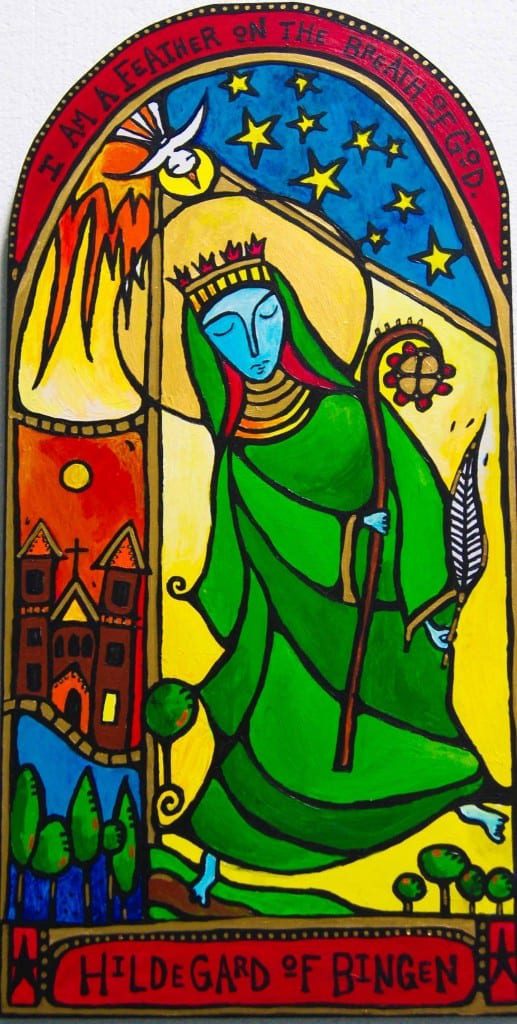 If you have loved the dancing monk icon series, you can now order prints directly from artist Marcy Hall of Rabbit Room Arts. The prints are made by a local printer in the town of Erie on archival quality mat board, so your purchase supports the artist, a local printer, and half of the profits go to support the Earth Monastery Project.
Will you choose Mary Mother of God, St. Benedict, St. Hildegard, St. Brigid, or maybe one of each? (Discounts when you buy 2 or all 4!)
Prints are 6 inches wide x 10 inches high and are mounted on an 11 x 14 board.
They are such wonderful reminders of the 8th principle of the Monk Manifesto: to be a dancing monk, cultivating creative joy and letting my body and "heart overflow with the inexpressible delights of love." (from the Rule of Benedict)
You must order by March 17th and all orders will be printed together and shipped out at that time.
Go to this link for more details and to order directly from Marcy>>
(Dancing St. Hildegard pictured here)