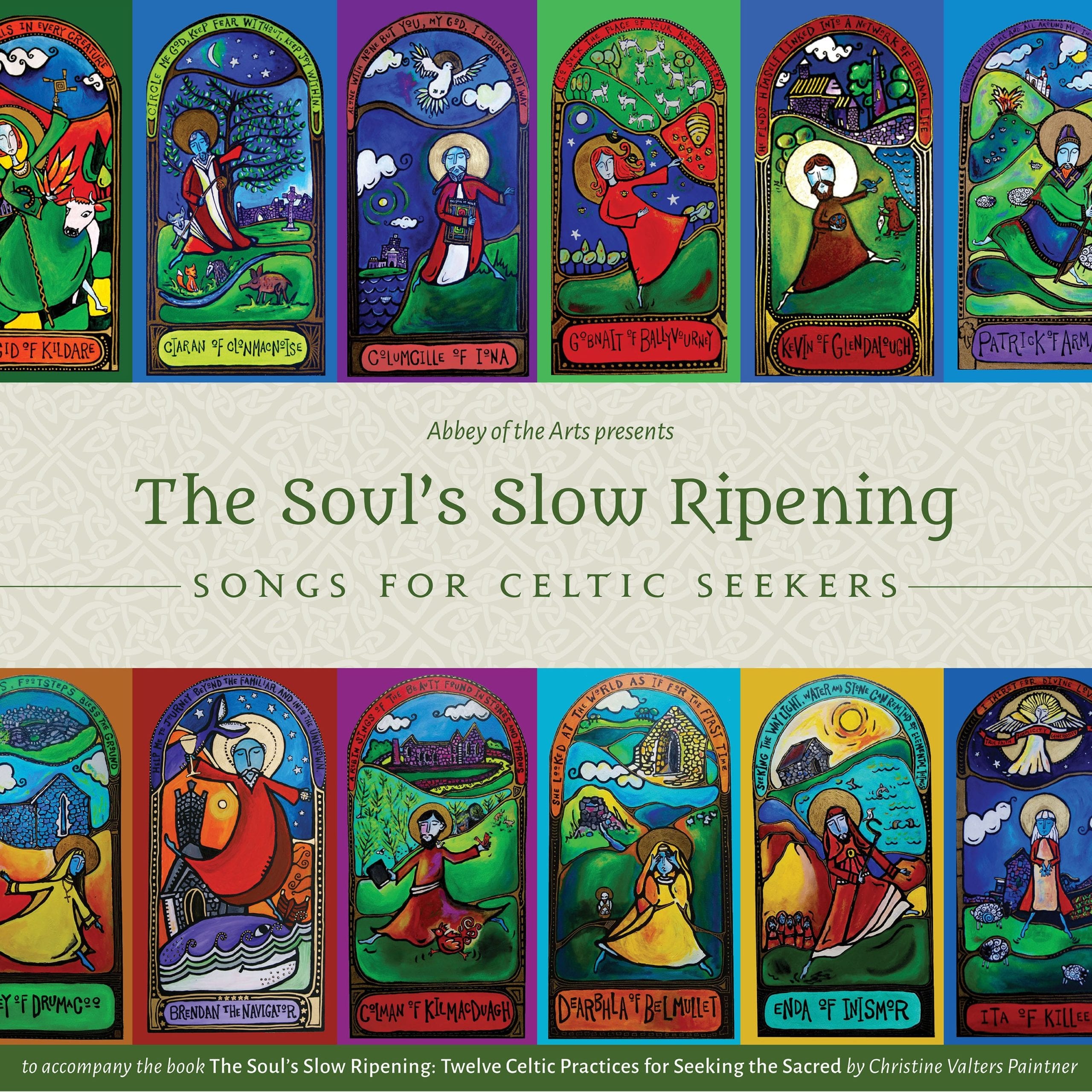 The Soul's Slow Ripening: Songs for Celtic Seekers
A CD with 12 wonderful songs inspired by Irish monks and the journey of Celtic pilgrimage. This album was created in conjunction with Christine Valters Paintner's newest book to be released in September 2018 - The Soul's Slow Ripening: Twelve Celtic Practices for Seekers of the Sacred (Ave Maria Press). Musicians include Sherri Hansen, Richard Bruxvoort Colligan, Deirdre Ni Chinneide, Simon De Voil, Sara Thomsen, Margaret McClarty, and Margo Hennebach.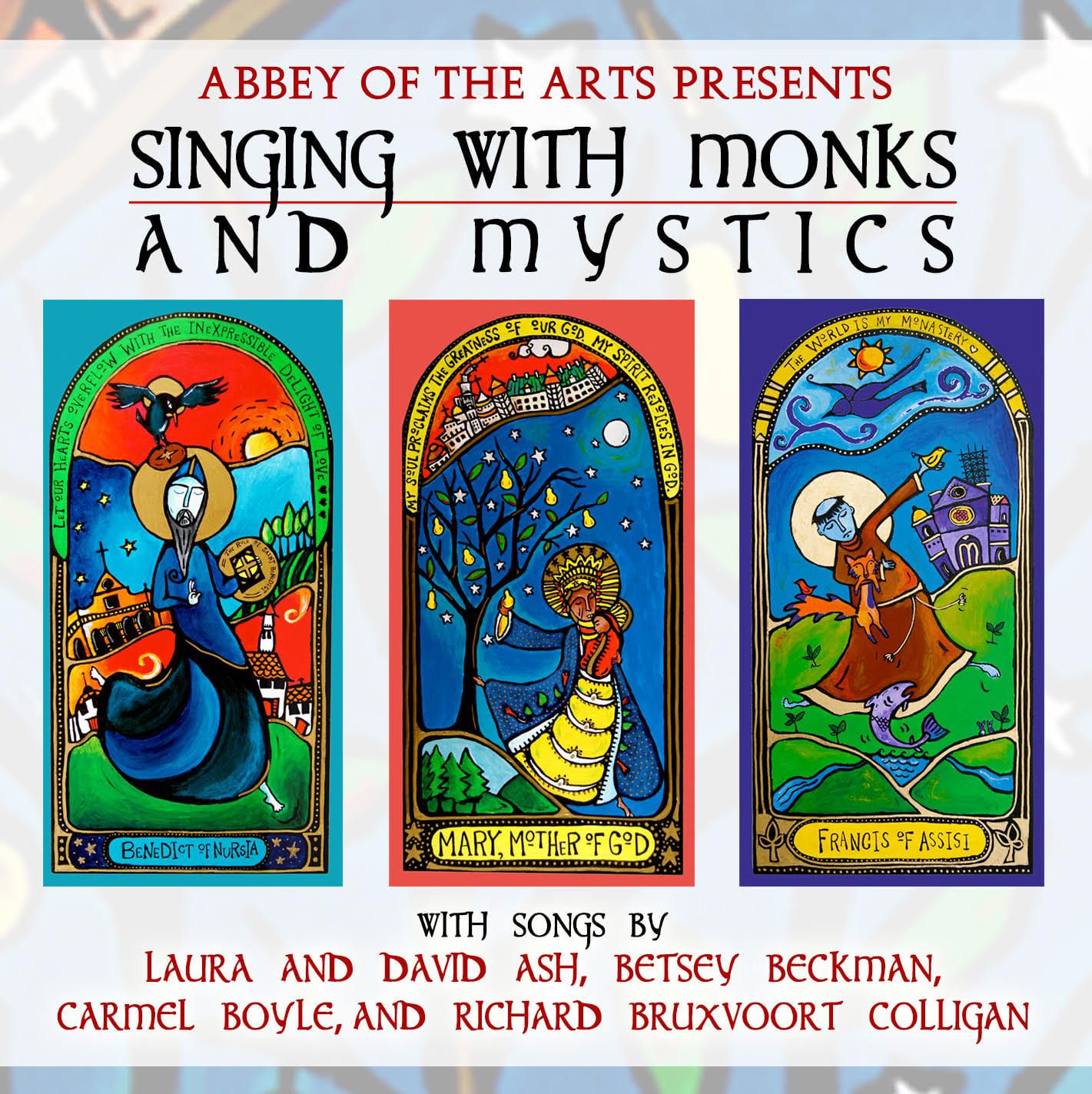 Singing with Monks and Mystics
A CD with 13 fabulous songs to accompany each of the twelve dancing monk icons plus a bonus second song for St. Benedict by composers Laura and David Ash, Betsey Beckman, Carmel Boyle, and Richard Bruxvoort Colligan.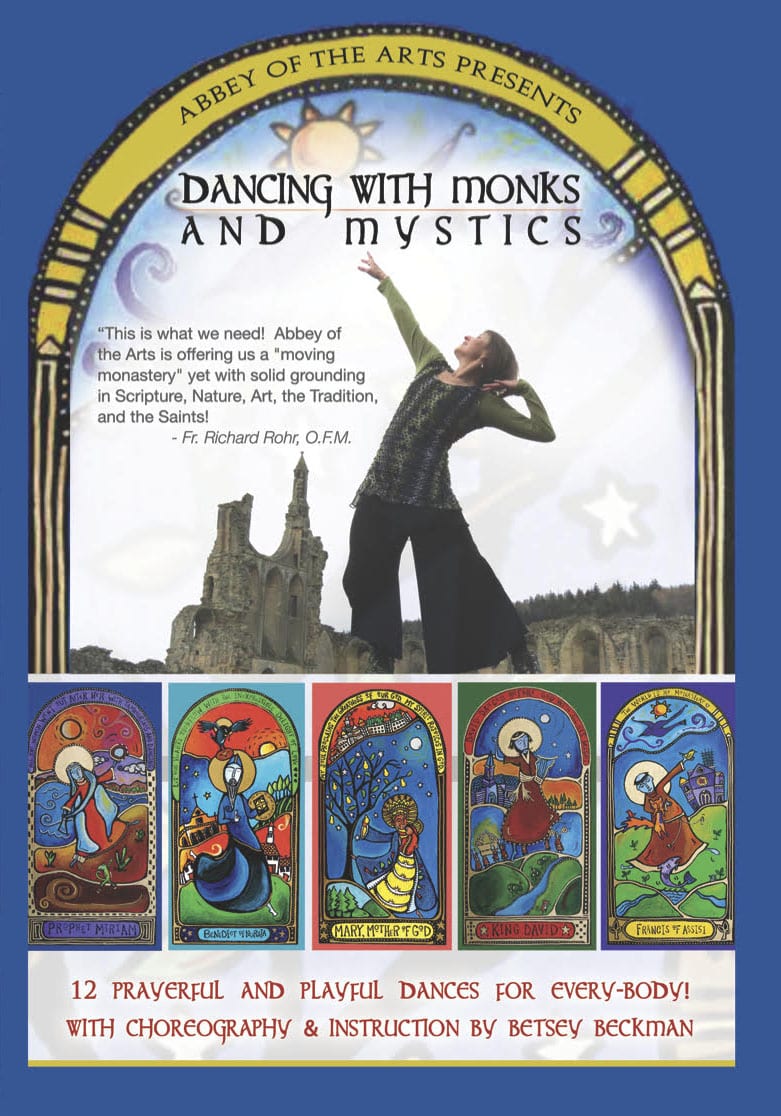 Dancing with Monks and Mystics
Twelve prayerful and playful participatory dances for every-body! With choreography and instruction by Betsey Beckman and music commissioned by Abbey of the Arts.  Enter into dances inspired by 12 monks and mystic through the ages including the Prophet Miriam, King David, Mary Mother of God, Amma Syncletica, Brigid of Kildare, Benedict of Nursia, Brendan the Navigator, Hildegard of Bingen, Francis of Assisi, Rainer Maria Rilke, Dorothy Day, and Thomas Merton. Filmed in locations that evoke and celebrate the gift of each monk and mystic!