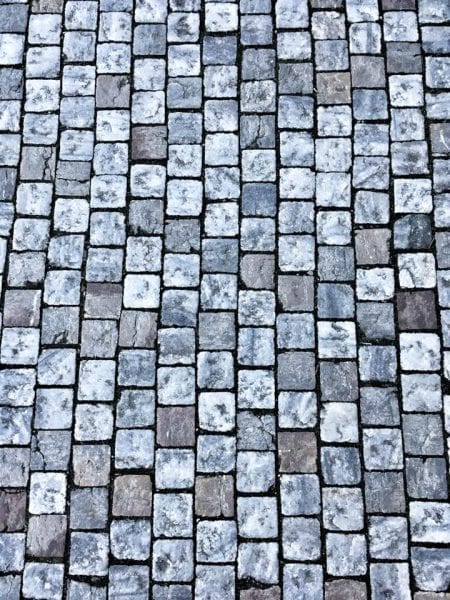 Dearest monks, artists, and pilgrims,
It has been a wonderful time of sabbatical this summer, time spent resting, time spent dreaming, time spent writing. I even made a trip to the Collegeville Institute at St. John's University in Minnesota for a memoir writing workshop with Lauren Winner which was a wonderful experience on so many levels, can't recommend the Collegeville Institute or Lauren as a teacher (and writer) of memoir craft enough. But I also spent lots of days following my own rhythms, going to arts festival events, and taking our sweet dog Sourney on long walks up the canal and down the riverside here in Galway, all while dreaming into the future of the Abbey.
I do have some exciting resources and updates to share with you!
First, is the Contemplative Light podcast where I was interviewed about contemplation, the arts, and working with archetypes. You can find that here>>
Second, I recently published a cover feature for U.S. Catholic magazine on pilgrimage and they have posted it in two parts on their website. Part One explores the eight principles of pilgrimage (drawn from my book The Soul of a Pilgrim) and Part Two offers seven suggestions for pilgrimages you can take without needing to travel far away.
Third, there are only a small handful of spaces left in our Ireland pilgrimages for spring 2019. If you want to join us on pilgrimage out of Galway, consider The Soul's Slow Ripening  (March 26-April 3, 2019) for a journey that supports discernment of new thresholds. Or join us for our brand new writing, voice, and movement retreat centered around the four elements – Sacred Rhythms of Sky, Sun, Sea, and Stone (April 14-19, 2019) only two spaces left for this one. If you want to join me in the beautiful setting of Chartres, France, I am collaborating with the wonderful labyrinth folks at Veriditas to offer a retreat June 10-14, 2019 on the theme of Poetry and the Sacred Garden of the World. Right after this I will be taking a yearlong sabbatical from live programs, so I would love to welcome you there.
Fourth, if you pre-order your copy of my newest book The Soul's Slow Ripening: 12 Celtic Practices for Seeking the Sacred and email your receipt to Melinda at dancingmonk@abbeyofthearts.com she will send you a free online mini-retreat which includes a song that has not yet been published. Delighted that my book was featured in Publisher's Weekly on a renaissance of Celtic spirituality books.
And last but not least, we have been working to update the materials for our FREE Monk in the World online retreat, which explores the 8 principles of being a monk in the world from our Monk Manifesto. One of the additions I am most excited about is that John has written scripture reflections for each principle. Even if you have taken the retreat before, you are welcome to register again at this link>>
With great and growing love,
Christine
Christine Valters Paintner, PhD, REACE
P.S. We just passed the Celtic feast of Lughnasa in the northern hemisphere and Imbolc in the southern hemisphere on August 1st. It was also the feast of St. Dearbhla on August 3rd. She is one of the Irish saints. Click the links for more reflections.
Photo © Christine Valters Paintner