I am delighted to share another beautiful submission for the Monk in the World guest post series from the community. Read on for Barb Morris' reflection on The Way of No Way:

"I hate not knowing — now knowing how to do something, not knowing where I am, not knowing what's going to happen. Like many of us, I'm attached to competence and control.
My spiritual focus these days is being in "not-knowing" and being okay with that. I find this difficult. Is it easy for anyone?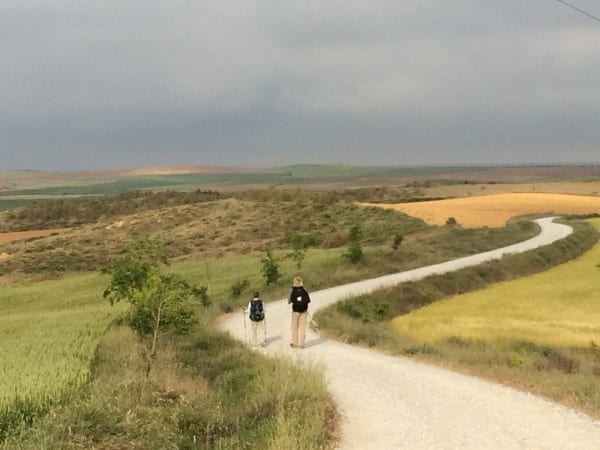 In the spring of 2014, my husband and I walked the Camino Francés, an ancient pilgrimage route from southern France to Santiago de Compostela in northeastern Spain, popularized in the 2011 movie "The Way."
The Camino was physically difficult for me. Walking 500 miles in 37 days was hard on my feet and on my psyche. It required mental toughness, perseverance, and lots of forgiveness – of my husband, of my fellow pilgrims, and of myself.
The Camino is rigorous and demanding in many ways and fabulously simple in other ways. We had a defined end point, a clear route through often beautiful landscapes, and lots of help along the Way. Camino infrastructure is designed to support pilgrims – albergues, hostels, bars, cafes, ATMs, waymarkers, foot specialists, and helpful Spaniards abound. (The exception to this rule is the Spanish siesta, which means that churches, grocery stores, and pharmacies are shuttered from 2 to 5 pm, prime pilgrim visiting and shopping time.) All we had to do was get up, walk, go to bed, and then do it over again the next day.
The Camino was also deeply rewarding spiritually. Somehow, in ways I do not understand, because I was simply putting one often-hurting foot after the other for hours at a time, I got out of my own way. My mind quieted. I could hear my heart speak, and I could hear God speak, which is, I believe, the same voice. I didn't have any visions. What I did have, though, were occasional moments of deep clarity, understanding, and connection. In one of these moments I knew that it was time to start consistently making art. In fact, that's what I wrote down as my occupation at the pilgrim office in Santiago at the end of our journey. This was very surprising to me, as I've only ever dabbled as an artist. I have no formal art training whatsoever.
So, how do I follow my artist calling? I live in a culture that's addicted to control, competence, and consumption. I resist change and I hate feeling incompetent.  Yet here I am. This is where not-knowing comes in. To be true to my commitment to "a lifetime of ongoing conversion and transformation" (Monk Manifesto #7), I must submit to not knowing how to do this thing and to doing it anyway. I must allow myself to be at the mercy of God.
Here are a few practices I'm finding supportive as I learn to rest in not-knowing:
Being in my body. For me this means sweaty work, walking (and lately running), yoga, and body-focused meditations.
Spending time in nature.
Contemplative prayer, Lectio Divina, and meditation.
Eucharist.
Reframing my artistic endeavors as "messing around."
Committing to one or several particular practices or disciplines, such as drawing or writing, for 30 days.
Sharing my journey, asking for help, and staying connected.
We can't know what is going to happen. We're not in charge of what's going to happen. For me, faith right now this minute means choosing to walk in a world where God is in charge, and following this call to an unknown destination because I trust that the Caller will provide.
Rather than walking an ancient way to Santiago, trodden by millions for more than a millennium, I'm following The Way of No Way, knowing what I know and taking the next step in this holy roadless place where life and growth and transformation truly happen.
---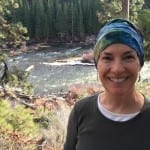 Barb Morris is a contemplative artist(!), writer, and life coach living in Bend, Oregon with her Episcopal priest husband. You can read more Camino reflections, see some of her art, and read her blog at www.barbmorris.com.