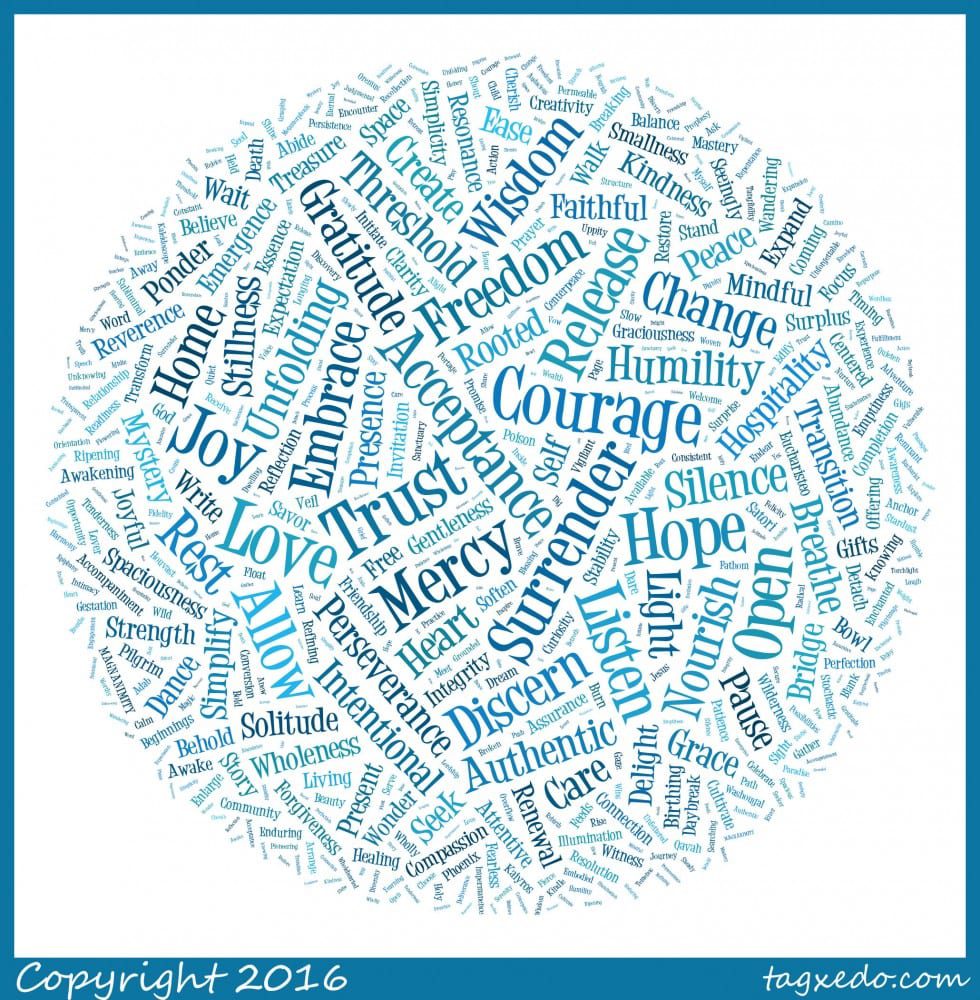 Thank you to everyone who participated in our annual Give Me a Word! We had over 1700 in the mini-retreat and over 650 leave their words at our blog post here.
Above is a word cloud composed of our community words. If you don't see your word visible, please trust that it dwells in the spaces as an essential element to the whole.
We are delighted to announce the random drawing winners:
I have sent out an email to the winners, so if your name appears above look for those instructions in your in-box.