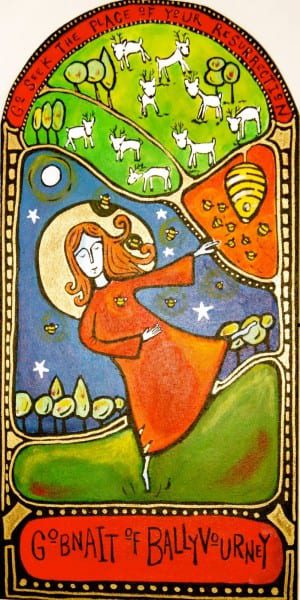 Our fabulous artist Marcy Hall is making prints available again for the wonderful dancing monk icon series she has painted for Abbey of the Arts. She also has two new Irish saints added this fall: Kevin of Glendalough and Gobnait of Ballyvourney (patron saint of bees!)
In addition she has another beautiful series of Monastic Way/Monastery of the Heart prints for a series she painted for the Erie Benedictines and Sister Joan Chittister. These include figures such as Teresa of Avila, the Dalai Lama, Rumi, Georgia O'Keeffe and more!
Discounts when you order multiple images.
You can see both series here and order your prints>>