Word for Today: Shimmering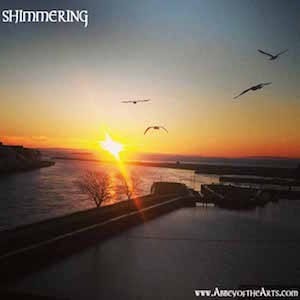 [The Desert Mothers and Fathers] sought 'hesychia', which is the Greek word for stillness. It means more than silence or peacefulness. There is a sense in which the stillness is the deep, shimmering presence of the holy.
—Christine Valters Paintner, The Soul of a Pilgrim: Eight Practices for the Journey Within 
Reflective Question: Can you sit with the discomfort and turmoil of your inner life until a sense of equanimity and deep inner silence begins to shimmer within?
---
Next steps: