Word for Today: Wander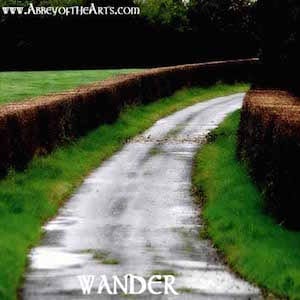 'Peregrinatio' is the call to wander for the love of God. It is a word without precise definition in English and means something different than pilgrimage. This wandering was an invitation into letting go of our own agendas and discovering where God was leading.
—Christine Valters Paintner, The Soul of a Pilgrim: Eight Practices for the Journey Within
Reflective Question: Can you trust that the impulse for the journey is always love, that God is both the destination and the way?
---
Next steps: