Word for Today: Possibility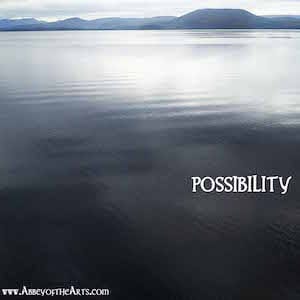 When we embark on an intentional journey like a pilgrimage, we are making a commitment to live in the space of threshold. Threshold is the liminal place, the place of not knowing how things will turn out. I believe it is the place of possibility.
—Christine Valters Paintner, The Soul of a Pilgrim: Eight Practices for the Journey Within
Reflective Question: As you continue on your inner pilgrimage, what are the thresholds of your own life? Which thresholds are calling you to cross but feel difficult to face or challenging to imagine?
---
Next steps: