I am delighted to share another beautiful submission for the Monk in the World guest post series from the community. Read on for Kate Kennington Steer's wisdom about photography as a portal to presence:
Whenever I can, I am to be found with a camera in my hand, but living with chronic illness means my day revolves around how much energy I have, and whether I am mobile enough to leave the house.  Most days I am a very quiet 'monk', and 'the world' is rather distant, reached only by what is out of the window, and what threads of community I can conjure through my iPad.  Some days my body gives a very firm indication that it is just a home day, and so I might read a bit, write a bit, pray a bit, email and text some friends, watch a film. When energy allows me to get out of bed, maybe I will open the laptop and make a few pictures from images I gathered the last time I ventured out with my camera. There is always a back log of pictures waiting for an initial edit; then there is also a file full of possibles from which something inspirational might be spirited.

I hadn't concentrated on photography since I was a teenager, but I re-started taking photographs out of my bedroom window several years ago as a tool for overcoming the deep clinical depression into which I had sunk.  There was just enough of me left alive to remember at the back of my mind that God is in the detail, God is in the small things.  If God created the vein on the leaf that I find such a delicate pattern, or the colour of the sky reflected in a bowl of water, or the shape of the edge of that petal, or the way the light falls through the slats of the chair… If these things are not beneath the God's glorious attention, then how might I be seen? How might it change my outlook on life if I could live out the belief that the God who provides the wealth of little touches of wonder I see out of the window also thought I was beautiful and worth creating?

However slow the day seems, I know I will be furthering my healing if I engage fully with being creative, losing myself in it.  It is rare I manage to do this, but when my monkey-brain stops its chattering the relief is palpable.  Working my way into really looking at an image I have received is always worth trying in order to see if my brain will free-wheel itself away from daily domestic concerns, from thinking about friends and their situations, from being distracted by pain.  If I pray that the images I produce will give a moment of pause, a small pointer to the viewer to slow down and seek what is beneath; how much more do I need to be in touch with God's great Mystery when I create the image?  I find it really hard, but when I can practice the kind of Visio Divina that Christine advocates on this site and in Eyes of the Heart, my eyes are indeed opened just that little bit wider to God's greatness.

But the reality is that I often forget the feeling of this Grace-given vitality, so I have a note on the front of my fridge that asks me 'what are you going to do to live today?'  (And I mean really live as the full person I was created to be, not just as an existing shell I call Kate, whom I have settled for being.) Creating beautiful images gives me life and connects me to the Life that is all around us.

I still suffer from depression, but by concentrating on healing my spirit through counselling and creativity, it is mostly now a chronic condition not an acute one.  By knowing that I am on a healing journey for my 'inside', I am beginning to understand that I can cope with whatever the body throws at me on the 'outside'. The days when I want to rant and rave about my uselessness are fewer.  The days when I can be quiet and accept that today is just a sad or a still day are more frequent.  The days when my spirit can dance with this community and perhaps go out into the 'world' to sit with a friend or have an adventure with my camera are the best.

So now, I am also beginning to understand that I don't need to create 'beautiful' images, because God is firmly found amidst the mess, imperfections and failures of my life.  God is found precisely at the points of pain too and I need actively to seek God there.  It is in those places that my creativity dwells, and it is there that I will be reassured by the comfort of Christ.  As has been frequently stated, not least by Rob Bell in Drops Like Stars: God doesn't do waste.  The images I am given and the places I go to seek them out are now beginning to reflect this too.

God is in the detail.  God is in the small things.  God is in you.
---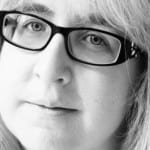 Kate Kennington Steer is a writer and photographer with a deep abiding passion for contemplative photography and spirituality.  She writes about these things on her shot at ten paces blog (http://shotattenpaces.blogspot.co.uk).Click here to read all the guest posts in the Monk in the World series>>