The Spiral Year: Celtic Wisdom of the Seasons
with Rev. Simon Ruth de Voil and Christine Valters Paintner
Sunday, April 23, 2023
9:30am – 5:30pm Eastern
6:30am – 2:30pm Pacific
2:30pm – 10:30pm Ireland
Presented by OneSpirit Seminary and OneSpirit Learning Alliance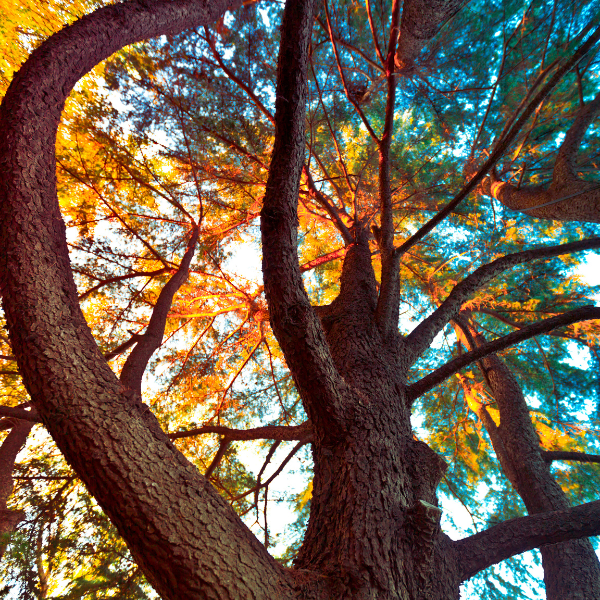 The Celtic spiritual tradition is a spiral way, one that honors non-linear consciousness and intimately follows nature's rhythms of rising and falling, of fullness and emptiness. When we open ourselves to this way of being in relationship to time's unfolding, we discover a profound wisdom that honors our own seasons of flowering and fruitfulness, as well as seasons of release, surrender, fallowness, stillness, and mystery. It empowers us to live in a way that deeply honors both body and soul. This is a radically counter-cultural way of being in the world.
Drawing on the wisdom of the ancient and mysterious Celts, we will:
Delve into the stories and practices associated with the Celtic wheel of the year – the solstices, equinoxes, and the four cross-quarter days known as the Celtic harvest festivals. These turning points are thresholds when the veil between worlds is thin. Each portal has its own invitation to us on our spiritual journey. 

During our workshop we will explore how these eight holy days of the Celtic year can enhance our spiritual lives today and how they invite us into an Earth-cherishing consciousness.
Celtic wisdom speaks strongly to so many people because it addresses an ancestral and soul language that many people feel acutely in their modern lives but have no words for.
For many who have European roots, there is a strong draw to a path that is indigenous to their ancestors. For others, the call is to a way that honors Earth wisdom alongside human wisdom and the presence of the Otherworld just beyond the surface of everyday appearances.
Join by Videoconference or watch online recordings. This event is presented by OneSpirit Seminary. OneSpirit will handle registration and recording.
Your Guides for the Journey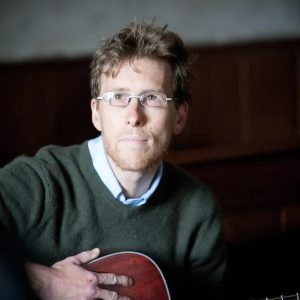 Reverend Simon Ruth de Voil is an ordained interfaith/interspiritual minister, trained to be a sacred presence outside the conventions of traditional religion. As a sacred musician, spiritual mentor and worship leader he incorporates chant, ritual, poetry, storytelling, and mindful practice to create a space for profound connection and sacred witness. Simon provides music for worship, ceremony, and prayer in a wide variety of churches and non-religious spiritual communities. He particularly loves to create music for meditation, healing services, and rites of passage. Simon is also an experienced workshop and retreat leader, drawing on 15 years of study, training, and practice that grew from his time living and working in Iona Abbey. Although influenced by many traditions, Simon's spiritual path and teaching is deeply rooted in Celtic Christianity, the wisdom of the earth, and in the Scottish land where he's spent most of his life. Visit Simon's website here.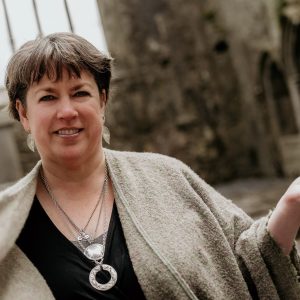 Christine Valters Paintner, PhD, REACE
Christine Valters Paintner, PhD, REACE is the online Abbess for Abbey of the Arts, a virtual monastery and global community integrating contemplative practice and creative expression. Her programs draw on the wisdom of the desert, Celtic, and Benedictine spiritual traditions as well as the joy of the expressive arts, embodied practice, and Earth-cherishing wisdom. Christine is the author of numerous books on spirituality and creativity, including three collections of poetry. She lives on the west coast of Ireland with her husband John and dog Sourney. Find out more about her here.
This program is presented by OneSpirit Seminary and OneSpirit Learning Alliance. Please contact OneSpirit for additional information. 
Price displayed in USD.
Please consider your purchase carefully and review the many free materials we have on our website to make sure the program will be a good fit or get in touch with any questions.
We ask that you honor our work by not sharing the program materials with others who are not enrolled.
Please contact us for permission to quote in settings beyond the program