Kevin of Glendalough and Love for Creation
with Christine Valters Paintner, Kenneth Steven, and Simon de Voil
Saturday, June 3, 2023
9am-12 pm Pacific
12-3 pm Eastern
5-8 pm Ireland/UK time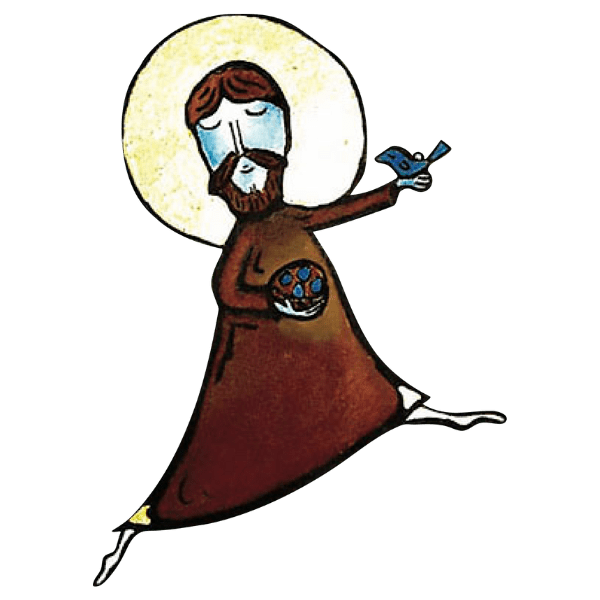 This retreat is part of our 10 month series The Mystical Heart: Love as a Creative Force. 
St. Kevin was a Celtic monk living in Ireland in the 6th century. He came to Glendalough, in the beautiful Wicklow valley south of Dublin, to follow his calling to live in solitude. He created his hermitage in a cave carved into rock 30 feet above the Upper Lake.
He lived there for seven years and stories abound of his deep and intimate connection to nature and all of creation. His reverence for birds and otters and cows all radiate through these narratives of his life and he is sometimes known as the "St. Francis of Ireland." The creatures were his friends and companions and these stories have much to teach us about love for all.
Of course, Celtic spirituality is a way of being in the world that cherishes the natural world and lets it become a wisdom guide. Nature was called the big book of revelation, while the scriptures were the small book. Over time, like many of these hermits, people began to flock to him for wisdom and guidance and a large community grew in that area with several monasteries created.
Join us on June 3rd, St. Kevin's feast day, for an online retreat where we will explore and celebrate the profound kinship, grace, and wisdom available to us from an Earth-cherishing perspective. We will honor the path of Love and how it leads us into intimacy with birds and beasts, sea and stones, forest and flowers. Through teaching, meditation, writing explorations, poetry, storytelling, song, and sharing we will open our hearts to the mystical wisdom St. Kevin has for our lives today.
Simon de Voil will provide music for our retreat. 
The retreat will be recorded for those who register and made available 48-72 hours after the program. We will send a notification when it is ready for viewing.
Your Guides for the Journey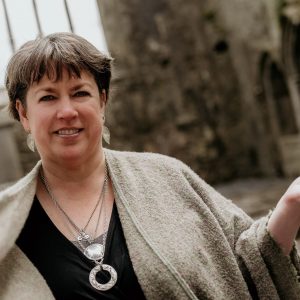 Christine Valters Paintner, PhD, REACE​
Christine Valters Paintner, PhD, REACE is the online Abbess for Abbey of the Arts, a virtual monastery and global community integrating contemplative practice and creative expression. Her programs draw on the wisdom of the desert, Celtic, and Benedictine spiritual traditions as well as the joy of the expressive arts, embodied practice, and Earth-cherishing wisdom. Christine is the author of numerous books on spirituality and creativity, including three collections of poetry. She lives on the west coast of Ireland with her husband John and dog Sourney. Find out more about her here.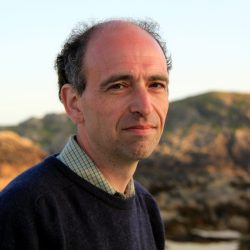 Kenneth Steven is a Scottish writer, best known as a poet. Some 16 of his collections have been published over the years, and in 2021 Paraclete Press brought out Iona, a volume of his new and selected work. Iona has been at the centre of his writing life for many years now: his novel The Well of the North Wind is swirled around the imagined story of the creation of the Book of Kells on the island. He and photographer Iain Sarjeant created another book, Iona the Other Island, about all the hidden sacred places on Iona, often overlooked and unvisited by tourists. Kenneth and his wife Kristina lead Celtic Christian retreats on Iona each October.  Visit Kenneth's website here.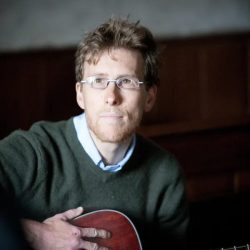 Reverend Simon Ruth de Voil is an interfaith-interspiritual minister, sacred musician, spiritual counsellor, and chaplain. His sacred work—both musical and interpersonal—explores themes of the inner landscape of the soul, the enchantment of the natural world, and the healing power of spiritual practice. As a chaplain and counsellor, Simon helps individuals and groups connect sacred presence with everyday life. Simon is also a transgender activist and a luthier in training. Visit Simon's website.
We offer a sliding scale of 3 fees for payment. The reduced fee for those who have lost their income and the sponsorship fee helps support our ability to offer scholarships. In an effort to keep this program accessible, please carefully consider both your own resources as well as honoring the expense, time, and energy required to run these programs and keep our work sustainable. Thank you!
Please be careful to enter your correct email address when you register. 
All prices displayed in USD.
If you need a different payment plan or a greater scholarship to make this program accessible, please get in touch with us.