A Monk in the World: A Day of Contemplation, Creativity, and Connection
with Dr. Jamie Marich, Rev. Simon Ruth de Voil, Dena Jennings, and Melinda Thomas, with Christine Valters Paintner (Joining via Zoom)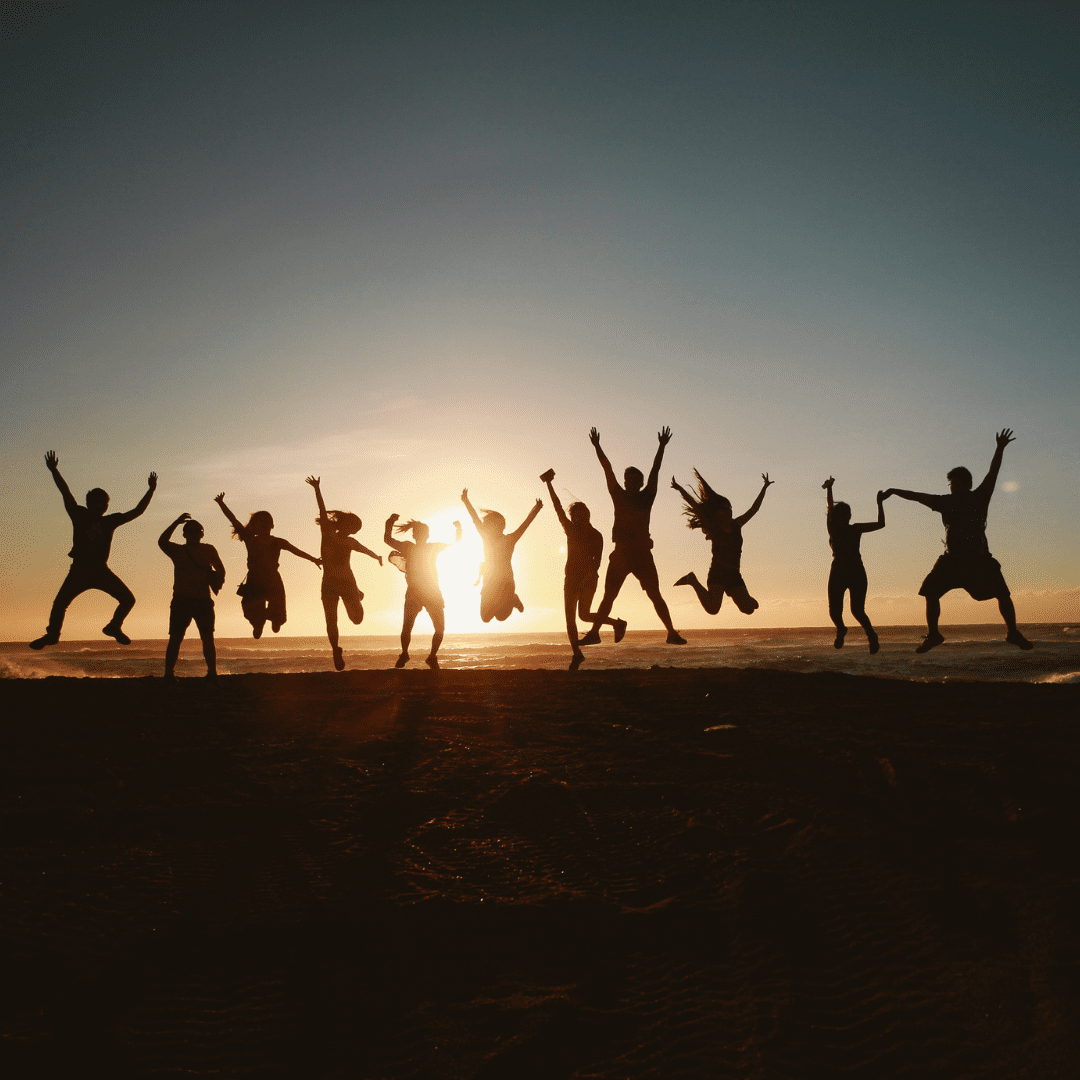 "I commit to cultivating community by finding kindred spirits along the path, soul friends with whom I can share my deepest longings, and mentors who can offer guidance and wisdom for the journey." – Abbey of the Arts Monk Manifesto:  Third Principle
Community is a foundational principle of Abbey of the Arts and contemplative spirituality. We cultivate soul friendships and mentors when we support each other in our online programs, retreat discussion forums, and Facebook groups. Now, we are pleased to announce our first in-person and hybrid community event since the start of the pandemic.
Led by Wisdom Council members Jamie Marich and Simon de Voil, and Abbey Assistant and Yoga Teacher Melinda Thomas, this day-long retreat is a time to connect in person or online with your fellow monks and artists. Our time together will include contemplative prayer, creative expression, journaling, gentle yoga, body prayer, music, and opportunities to build community in large and small groups. Christine will join us via Zoom from Ireland for a midday meditation.
Join us, meet other dancing monks, and foster new relationships that will offer guidance and wisdom for the journey.
We request that all guests attending be vaccinated or be willing to wear a mask and social distance. Depending on the rate of community transmission at the time of the gathering, additional safety measures may be employed including proof of a negative COVID test prior to attending the retreat.
Register by February 6th if you want to join us in-person so we know if we have enough numbers to go ahead. Please wait to make your travel arrangements. We will contact you after the 5th to confirm the retreat. 
Location:
Unitarian Universalist Church of Akron, 3300 Morewood Rd Fairlawn, Oh 44333. 
Your registration includes:
Activities for the day
Coffee/Tea Service
Materials for creative expression
Participants are responsible for transportation, lodging, and meals. The venue is located in Fairlawn, OH and is within walking distance of multiple hotels and restaurants. Akron, OH is the closest airport. Hotel and travel details will be provided in a confirmation email that is automatically sent after registration. Please check your spam folder or email Melinda if it doesn't arrive as it contains essential information.
We require all in-person participants to review and sign the Terms and Conditions after registration. You can preview them here before making payment.
Online Option:
We are offering an online option for those who are not able or prefer not to travel. The gathering will be streamed via Zoom. This event will be recorded and made available 48-72 hours after the program. An email notification will be sent when it is available for viewing. 
The recording will be available for all who attend in-person as well. 

This retreat is presented in partnership with Jamie Marich and the Institute for Creative Mindfulness.
Day-Long Hybrid Writer's Retreat
Jamie Marich will lead a day-long hybrid writers retreat on Friday, March 10th at the same location as our gathering. This is an excellent opportunity to explore more creative expression and extend your stay in Ohio.
This retreat is being hosted by the Institute for Creative Mindfulness. Follow the link for details and to register.
Your Guides for the Journey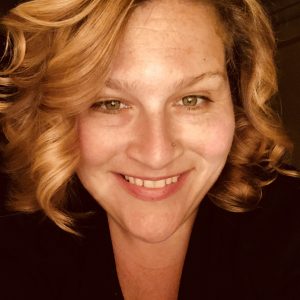 Jamie Marich, Ph.D., LPCC-S, REAT, RYT-500, RMT travels internationally speaking on topics related to EMDR therapy, trauma, addiction, expressive arts, LGBTQ issues, spirituality and mindfulness while maintaining a private practice in her home base of Northeast Ohio. Jamie is also the developer of the Dancing Mindfulness expressive arts practice. Jamie is the author of several books including Dancing Mindfulness: A Creative Path to Healing and Transformation (2015, with foreword by Christine Valters Paintner) and Process Not Perfection: Expressive Arts Solutions for Trauma Recovery released in 2019, heavily influenced by the growth she has experienced through her study with Abbey of the Arts! Now primarily a North Atlantic Book author, she has recently released Trauma and the 12 Steps: An Inclusive Guide to Recovery (2020), Transforming Trauma with Jiu-Jitsu (2022), and Dissociation Made Simple: A Stigma-Free Guide to Embracing Your Dissociative Mind and Navigating Life (2023). Visit Jamie's website here.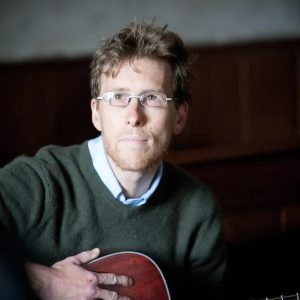 Reverend Simon Ruth de Voil is an interfaith-interspiritual minister, sacred musician, spiritual counsellor, and chaplain. His sacred work—both musical and interpersonal—explores themes of the inner landscape of the soul, the enchantment of the natural world, and the healing power of spiritual practice. As a chaplain and counsellor, Simon helps individuals and groups connect sacred presence with everyday life. Simon is also a transgender activist and a luthier in training. Visit Simon's website here.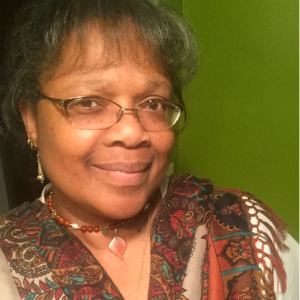 Dena Jennings, D.O. is a luthier, musician, writer, Virginia Master Naturalist, and an Internal Medicine physician with certification in Ayurvedic practice. In addition to over 30 years of  medical practice, she completed a 4-year apprenticeship with a sculptor and luthier in Ontario, Canada where she learned to design and built the gourd instruments of cultures around the world. In 2013 Dr. Jennings married her best friend Donald Jennings and moved to their organic herb farm and wildlife preserve in Nasons, VA which they lovingly call the Farmashramonastery. There, she practices medicine and counselling, hosts contemplative retreats, hikes, and meditation, and raises angora rabbits.  
Since 1996, Dr. Jennings has been the Executive Director and founder of Imani Works, a human rights advocacy group that enjoys consultative status with the United Nations Department of Social and Economic Affairs. Through Imani Works, she provides evaluations for asylum seekers. You can reach her for bookings, consultations, and counselling by visiting the website ImaniWorks.org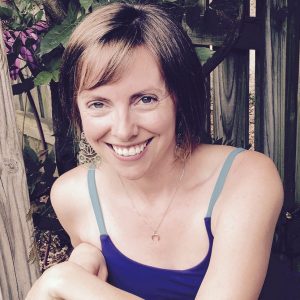 Melinda Thomas, E-RYT 500
Melinda Thomas is the Executive Assistant for Abbey of the Arts providing program, logistical and mentoring support as well as offering monthly yoga classes. She has been studying and practicing yoga for more than twenty years, and teaching for fifteen. In each of her classes and workshops Melinda weaves spiritual and contemplative themes into accessible, alignment based movement practice. Melinda is a writer and the author of Sacred Balance: Aligning Body and Spirit Through Yoga and the Benedictine Way. She lives in North Carolina with her son whose room is often littered with LEGOs and who still wants to cuddle. Visit her website.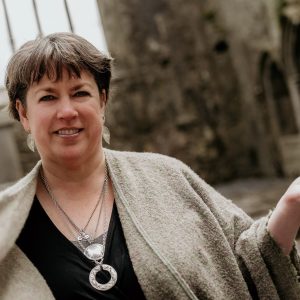 Christine Valters Paintner (Joining via Zoom)
Christine Valters Paintner, PhD, REACE is the online Abbess for Abbey of the Arts, a virtual monastery and global community integrating contemplative practice and creative expression. Her programs draw on the wisdom of the desert, Celtic, and Benedictine spiritual traditions as well as the joy of the expressive arts, embodied practice, and Earth-cherishing wisdom. Christine is the author of numerous books on spirituality and creativity, including three collections of poetry. She lives on the west coast of Ireland with her husband John and dog Sourney. Find out more about her here.
Your registration constitutes an agreement with our online program Terms and Conditions below.
This gathering is non-refundable. In the event you are ill or unable to attend, your in-person registration will be converted to the online option.
We require all in-person participants to review and sign the Terms and Conditions after registration. You can preview them here before making payment.
Please be careful to enter your correct email address when you register. 
Price displayed in USD.
If you need a payment plan or scholarship to make this program accessible, please get in touch with us.