I am delighted to share another beautiful submission to the Monk in the World guest post series from the community. Read on for Jill Ore's reflection and poem on the contemplative practice of restoring a lighthouse.
An offshore lighthouse provides the perfect place, space, and atmosphere for cultivating a contemplative practice. Set apart from the world, this century-old structure echoes timeless monasterial themes. Silence and solitude supply the fertile ground for exploring and tending the light within. Daily housekeeping chores and the physical labor of restoration work, accomplished by climbing endless flights of endless stairs, could be viewed as drudgery. Instead, these duties offer a glimpse into divinity and holy service when in community with like-minded restorationists and preservationists. Our kinship with creation is fostered in our aim to reuse, repurpose, and recycle resources on station while also exploring the use of solar and wind power in an off-grid setting. While reflecting and writing about my own journey from pharmacist to pharologist and head lighthouse keeper, I discovered not only was I living like a monk in the world, but that a lighthouse, standing in its purpose while also concealing hidden stories, was an apt metaphor for my life. This discovery inspired these words revealing our shared image and identity.
A lighthouse keeps watch in the middle of northern Lake Michigan.
Empty. Isolated. Abandoned. Neglected.
Yet she stands.
Weathering. Waning. Aging. Fading.
The outside getting inside.
Yet still she stands.
Stalwart. Dependable. Resilient. Guiding. Warning. Welcoming. Encouraging.
She stands in her purpose.
Built to be seen and sometimes heard. 
Yielding to restoration.
What is contained inside and what lies beneath
are hidden and remain unknown to most.
The lighthouse and I are one.
The lighthouse is me.
I stand in the storms and shine my light.

---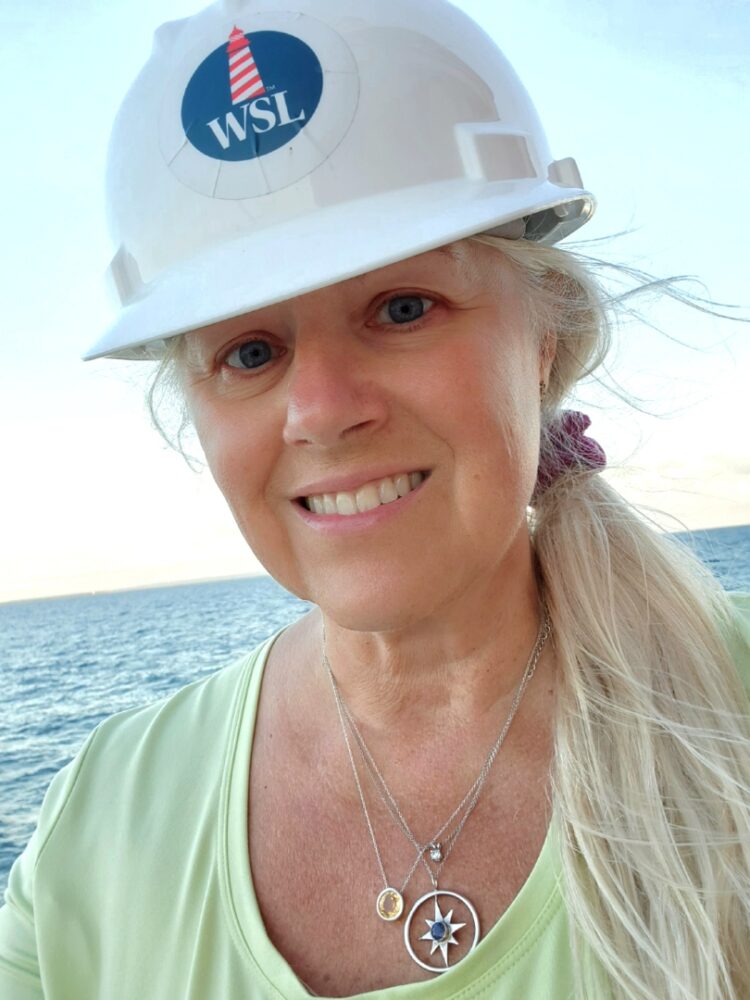 In 2020, Jill Ore listened to that still small voice and stepped away from a 32-year career as a hospital pharmacist to serve as head lighthouse keeper to support the restoration of an offshore lighthouse in northern Lake Michigan. Her journey is one of navigating the waters from pharmacist to pharologist.
Jill's work is featured in the Shine Your Light: Illuminating Stories to Inspire Resilience, Self-Discovery, and Positive Change (LIGHTbeamers Book Series). All the royalties from the sales will go to support Kiva.org, an international microloan lending organization. Sales will go to support women who are unable to get traditional funding to start or expand a business or assist with their business training needs. The authors are happy to be paying it forward to women they likely will never meet, but can be blessed through the writing and sharing of our stories.