I am delighted to share another beautiful submission to the Monk in the World guest post series from the community. Read on Becky Boger's reflection on bringing horses into spiritual direction.
I currently live a quiet, simple, contemplative lifestyle in the country as an introverted monk in the world.
Most of my adult life has taken me far into the ways of the world as a professional musician, both in the church and in the bars, where I had to find a way to comfortably share my gifts and passions in a more extroverted, public way.
But eventually I couldn't deny the still small voice of my restlessness and resistance that was inviting me to follow a deeper call to become a trained spiritual director in 2015.
This journey and spiritual calling to serve others as a compassionate listening presence converged with my love for horses and the natural world in the creation of Divine Equines Horse-centered Soul Care. in 2009.
I have continued following my/God's heart with further training in trauma-informed care and as a sexual assault response network advocate to serve survivors of sexual trauma.
The contemplative and embodied practices of prayer and meditation, mindfulness, somatic awareness, breathing, the expressive arts and self-reflection that I share with all my spiritual direction and soul care clients are already beautifully woven into my daily spiritual practices- so I am doubly blessed whenever I get to duplicate the practices with my clients!
When the pandemic hit and life as we knew it closed down I have to admit that I was pretty thrilled to realize that I was being asked to do more of what I was already very skilled at as an introvert- retreat and reflect!
But immediately I realized that there was a conundrum and a problem to be solved in that I could no longer meet in person with folks who needed my presence and services .
It was during this time that telehealth remote health care really took off, which got my creative juices flowing. So I pivoted to develop my own form of horse-centered virtual soul care and called it Tele-Horse. I bring the horse to you in a video call so you can stay at home in your pajamas!
My programming has opened back up again for in-person sessions. There is still nothing better than being in nature in the presence of horses but I am so grateful for and humbled by Spirit's inspiration and guidance that has allowed me and the horses to continue to reach out and help heal those who are suffering.
---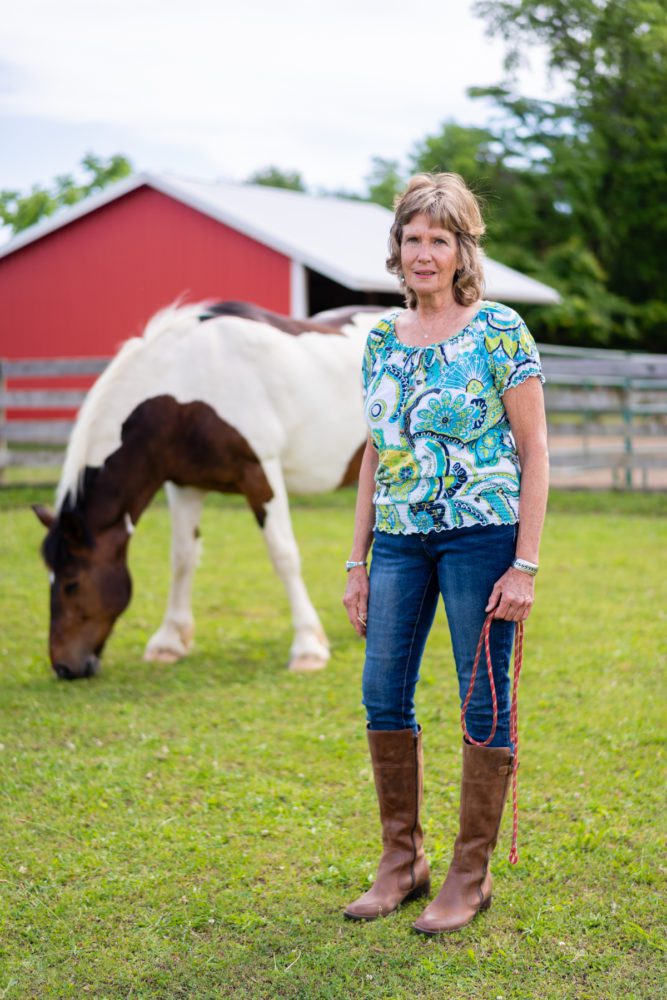 Beckie Boger is a wild child with a wild spirituality! She is a trained spiritual director who cultivates connection with self, others, creation and the Creator through compassionate, non-judgmental listening presence- with and without horses! You can learn more about Beckie and explore her offerings at www.divineequines.com and on her Facebook and Instagram.