Dearest monks, artists and pilgrims,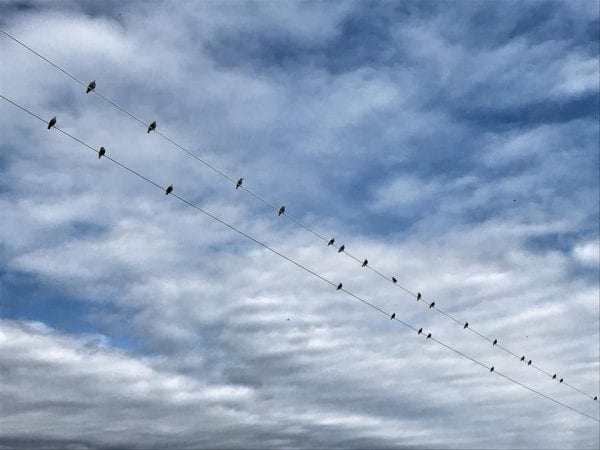 This is a guided meditation experience and adaptation of the Examen prayer, developed by St. Ignatius of Loyola. He recommended it as a way to pray at the end of each day, reflecting on what has been most life-giving and life-draining.  I have adapted this prayer as a reflection on your experiences each day of community and disconnection.  Consider praying this several days in a row as a way of paying attention to where community happens in your life.
Begin by finding a comfortable position and moving your attention inward. Draw your attention into your body with your breath.  Deepen your breathing and with each inhale imagine you are welcoming in the life-breath of God who sustains you moment by moment.  With each exhale imagine you are releasing whatever is keeping you from being fully present.  Take a few breaths paying attention to this rhythm of breathing in the life force, breathing out what is distracting.
Become aware of the gift of this moment right now, the gift of being alive, of making space and time for prayer.
Begin to move through this past day in your imagination. As you look back over these last 24 hours, reflect on those times when you felt the most connected, whether to yourself, to another person, to God, or perhaps all three.  What moments were the most life-giving experiences for you? When did you experience the joy of feeling a sense of loving another and being loved?  When did you feel the goodness of being connected to another person, sharing a moment of grace, laughter, maybe sorrow?  Notice if one moment in particular rises to the forefront of your awareness.  Savor this experience fully.  Enter into it again with your imagination, noticing how it feels in your body to be in this moment again.   Take a few moments to be with this.
Is there anyone you want to thank for this memory? Spend a few moments dwelling in gratitude.
Take a deep breath and exhale.
Again, reflecting on this past day ask yourself what were the times you felt most disconnected?  What moments were the most life-draining experiences for you?   When did you feel a sense of loneliness? Or resentment?  Or anger? Or envy?  Notice if one particular moment wants some more attention and let it become your focus in prayer.  Enter into this experience fully and notice how it feels in your body, notice what you are experiencing right now in response without trying to change anything. Take a few moments to be with this.
Is there anyone you want to offer forgiveness for this experience?  Spend a few moments seeing if you are moved to extend forgiveness.
Take another deep breath and exhale.
Holding a heart of gratitude and forgiveness, what do you notice about these experiences?  Did anything surprise you or touch you in a particular way?
How might God be inviting you deeper into an experience of community through this time of prayer?
How might you be invited to heal the places of wounding or disconnection in your life?
What is the guidance that you need to support you in any of these needs?
How might you call on God for this guidance?
Gently bring your awareness back to the room and spend some time in reflection writing about your experience and noticing the inner movements that happened.
With great and growing love,
Christine
Christine Valters Paintner, PhD, REACE
Photo © Christine Valters Paintner