I am pleased to share another beautiful project created with the Earth Monastery Grant. Read on for Sandi Howell's art project, Intersections – Co-creation, Co-habitation.
"Our task must be to free ourselves by widening our circle of compassion to embrace all living creatures and the whole of nature and its beauty." ~ Albert Einstein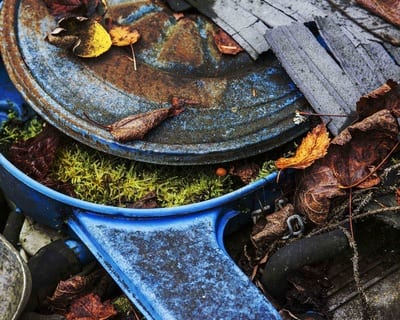 Background – Project Goal and Objectives
The goal of this project was to raise awareness in a viewer/reader of the intersection of humans and nature, and about a potential of collaboration versus dominance.  As the artist, I wanted to create a moment by using visual art and stories to have viewers/readers come to a place of lament and subsequently to new ways of seeing nature's place amongst us.   It was intended to open people up to thoughts of a place of balance and harmony, a place of cohabitation between humans and nature.  I see this peaceful coexistence as a place for the care of the soul.  In this way, earth is monastery.
The process of engagement was triggered by a visual – in this case photographs and the availability of the story behind the photograph.  It was meant to trigger thinking which was prompted also by open-ended questions.  In turn, individuals were invited to comment or add to the dialogue in some way.    It is an intersection and co-creation between the artist and viewer – a play within the play.
There is an energy in the process which creates momentum, resulting in a living document.  It is living in that as the photographs, stories and questions are made available internationally, more stories arrive and the collection grows.  For example, the project was tweeted out and I received a reply on it from England.  The reply said that the writer had gone to someone's front door and there was a sign posted on the mailbox which said, "Do not open the mailbox or disturb it in any way as a bird has nested inside and is sitting on its eggs."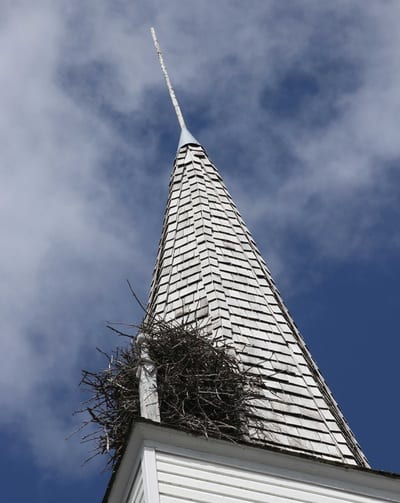 Launch Point – Crescent Fort Rouge United Church (CFRUC) – Winnipeg, Manitoba, Canada
The main launch point for this project was at a large, core, downtown mainstream church and by extension with the larger community it serves.  The Intersection topic was the theme of CFRUC's five-week Artfest 2016.  This actually turned into an eleven-week festival!
Intersections – Co-creation, Co-habitation, contributed to the overall outcomes of what the church, and the artist, were trying to achieve.  It had a significant presence in the art show itself and attracted a lot of attention.  The photographs and stories were intensely studied by many. 
What Was Learned?
Several key things were learned.  First was that there was much less of a lament than I had anticipated.  There was actually great joy about nature and co-existence.  In fact, the extent of deliberate and mindful co-habitation within the city was simply astonishing.
I feel in some way going forward that this reverence needs to be celebrated and communicated.  It feels like a foundation which can be built upon to create larger impacts to the well-being of the planet overall.
Second, for certain, there is a general feeling that nature in many ways is nourishing and fills the soul.  This feeling is held by people I would not have previously identified as nature enthusiasts.  They are not travelling out of the city to experience nature in depth.  Rather, they enjoy it daily around them in a myriad of ways, often deliberately reaching for and creating experiences.
Third is that it is easy to create moments of awe about nature both through visuals and also writing.  The audience is and will be readily at hand.
Fourth is that creating momentum around this topic is achievable.  Thus, going forward, through deliberate advertisement about the availability of the visuals and the stories, continued activity is predicted.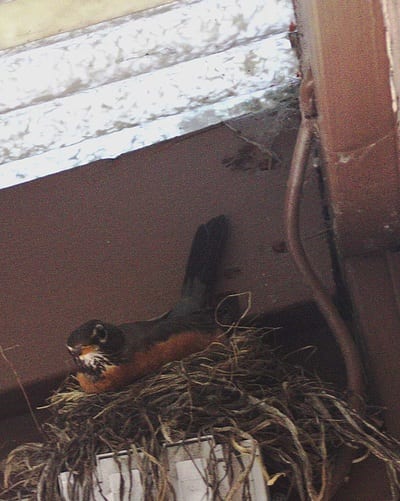 What's Next?
The original photographs, stories and questions for reflection will be subsequently offered to churches for use with study groups, Sunday schools, youth groups, daycares or to schools.  It can also be used within the common lectionary during the season of creation, utilizing some of the present day alternate meanings to 'Creation Time'.
In September at the first fall presbytery meeting of the United Church, the results of this project will be offered to the church broadly at no cost.
The results of this project are posted on the artist's website as an additional page for others to access easily.  www.sandihowell.com  This will be added to on an ongoing basis.  What is posted now feels like the beginning of a fairly organic collection.