Word for Today: Monk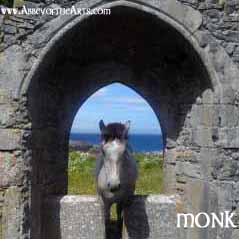 The root of the word "monk" is monos, which means one or single. It isn't so much about marital status as it is about the condition of one's heart. When I try to live as a monk, I commit to living my life with as much integrity as possible.
—Christine Valters Paintner, The Soul of a Pilgrim: Eight Practices for the Journey Within
Reflective Question: How might you answer the monk's call to live from a commitment to singleness of heart?
---
Next steps: