Welcome to this month's Abbey Photo Party!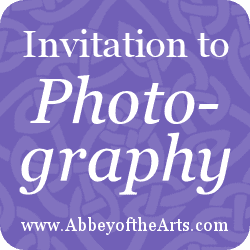 I select a theme and invite you to respond with images.
We began this month with a Community Lectio Divina practice with words from the ancient Hebrew text of the Song of Songs. While the northern hemisphere begins to turn to spring through the arrival of birdsong and blossoms, we are all invited to tend to our inner flowering. In my own prayer with the text, the word "arise" shimmered strongly, which is an invitation to awaken from slumber, to take action in the world, to bring more beauty to life.
I invite you for this month's Photo Party to hold these words in your heart as you go out in the world to receive images in response. As you walk be ready to see what is revealed to you as a visual expression of your prayer.
You can share images you already have which illuminate the theme, but I encourage you also to go for a walk with the theme in mind and see what you discover.
You are also welcome to post photos of any other art you create inspired by the theme.  See what stirs your imagination!
How to participate:
You can post your photo either in the comment section below* (there is now an option to upload a file with your comment – your file size must be smaller than 1MB – you can resize your image for free here – choose the "small size" option and a maximum width of 500).
You can also join our Holy Disorder of Dancing Monks Facebook group and post there. Feel free to share a few words about the process of receiving this image and how it speaks of the "Arise and bloom" for you.
*Note: If this is your first time posting, or includes a link, your comment will need to be moderated before it appears. This is to prevent spam and should be approved within 24 hours