Welcome to this month's Abbey Photo Party!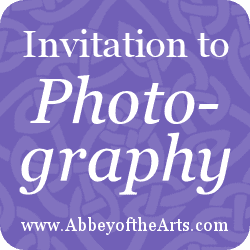 I select a theme and invite you to respond with images.
We began this month with a Community Lectio Divina practice (stop by to read the beautiful responses).  As I prayed with the poem by Yehuda Amichai, this phrase kept shimmering for me: 
But doubts and loves / Dig up the world.
These last few months I have been called more deeply into a journey of softening and yielding, of discovering the profound grace that comes with embracing my own earthiness and the layers beneath all of the armoring I have in my body, my mind, and my heart.  This is a lifelong journey.
With our overall theme of the year at the Abbey as discernment, I love the image that doubt can be a bearer of gifts and certainty can kill our deepest dreams. Doubt softens us to come to know what is beneath the surface of our image of achievement.
I invite you for this month's Photo Party to play with this idea as you go out in the world to receive images in response. As you walk hold this inspiration of softening and yielding and be ready to see what is revealed to you.
You can share images you already have which illuminate the theme, but I encourage you also to go for a walk with the theme in mind and see what you discover.
You are also welcome to post photos of any other art you create inspired by the theme.  See what stirs your imagination!
How to participate:
You can post your photo either in the comment section below* (there is now an option to upload a file with your comment) or you can join our Holy Disorder of Dancing Monks Facebook group and post there. Feel free to share a few words about the process of receiving this image and how it speaks of the "Softening and Yielding" for you.
*Note: If this is your first time posting, or includes a link, your comment will need to be moderated before it appears. This is to prevent spam and should be approved within 24 hours.