Welcome to Abbey of the Arts!
The Abbey is a virtual global online monastery offering pilgrimages, online classes & retreats, reflections, and resources which integrate contemplative spiritual practice and creative expression with monastic spirituality. We support you in becoming a monk in the world and an artist in everyday life. We believe in nourishing an earth-cherishing consciousness. We are an open and affirming community and strive to be radically inclusive.
Poetry is our nourishment.  Art inspires our souls.  We dance for the joy of it.
Our work is lovingly stewarded by Christine Valters Paintner, the online Abbess; John Valters Paintner, the online Prior; and our wondrous Wisdom Council.
We delight in being joined by people like you, who are monks at heart and seeking kindred spirits, a community committed to contemplative rhythms and creative expression.  Visit the Holy Disorder of Dancing Monks for more ways to get involved with our community.
We are not affiliated with any particular institution and open our doors to people from any denomination or none at all. We strive to create a place of welcome and hospitality where we might dialogue with one another and grow. Our own spirituality is shaped very much by the rich Catholic mystical tradition of which we are a part, and we also treasure being catholic, that is universal, in our outreach.
The Path of Contemplation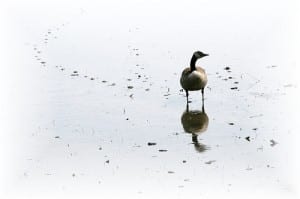 (C)ontemplation is . . . awakening, enlightenment, and the amazing intuitive grasp by which love gains certitude of God's creative and dynamic intervention in our daily life. . . contemplation is a sudden gift of awareness, an awakening to the Real within all that is real. A vivid awareness of infinite Being at the roots of our own limited being. An awareness of our contingent reality as received, as a present from God, as free gift of love.

—Thomas Merton, New Seeds of Contemplation
Are you a monk in the world?
Contemplative spiritual practice and rhythms invite us into a deeper way of life, one in which less becomes more, and the goals are slowness rather than speed, savoring rather than productivity. Contemplative ways of being call us to resist the busyness of the world and to invest our identity in being rather than doing.
At the Abbey we are nourished by three streams of the Christian wisdom and mystical tradition:
1. The desert mothers and fathers, who starting in the 3rd century traveled out to the harsh landscapes of the Egyptian and Syrian deserts to live a life dedicated to God and to strip away all that stood in the way of full-hearted commitment.  Their stories offer us wisdom across the centuries for how to deal with the relentless demands of our thoughts and find true inner stillness (hesychia).
2. Celtic Christian monasticism, which flourished from the 5th to 12th century in Ireland, and took great inspiration from the desert elders. They were characterized by the local nature of their practices (before Rome stepped in and demanded conformity), the reverence for creation, and their dedication to peregrinatio, which is a form of pilgrimage characterized by wandering and exile for the love of Christ.
3. The Benedictine Rule, written by St. Benedict in Italy in the 6th century. It has been in continuous use since that time in thousands of communities around the world, known for its balanced way of life.  Benedict wanted monks to find the sacred in all things, all people, and in the unfolding of time.
We also engage in conversation and dialogue with yogic and other contemplative traditions, including contemporary secular traditions like the Slow Movement.
The Path of Creativity
True contemplation always overflows into creation—it becomes a creative act.

—Beverly Lanzetta, Radical Wisdom
Our vocation is not simply to be, but to work together with God in the creation of our own life, our own identify, our own destiny. We are free beings and sons of God. This means to say that we should not passively exist, but actively participate in (God's) creative freedom, in our own lives, and in the lives of others, by choosing the truth. To put it better, we are even called to share with God the work of creating the truth of our identity.

—Thomas Merton, New Seeds of Contemplation
Are you a writer or artist?
Our approach to working with the arts is through the lens of the expressive arts where process is honored over product and a multiplicity of art modalities are explored as ways of accessing different insights into a particular experience. The languages of poetry, visual art, music, movement, and imagination are all brought to bear on the act of soul-making. In ancient traditions, all of the arts came together through rituals honoring life's transitions.
The arts can become a vehicle for discovery where what is new within us is given safe space to emerge, where the soul is able to give expression and find form for its deepest longings. Creativity at heart is about cooperating with the divine work within us. Our work in the arts creates a safe space for participants to dive into the gifts of the creative process and listen for the invitations and discoveries shimmering there and what wants to emerge.
We welcome the profound insights of Jungian and transpersonal psychology, dream work, archetypes, and expressive arts, where the inner symbolic life is honored as a significant source of wisdom about the divine movement in the soul.
Body wisdom is also at the heart of our work. We honor the body as "the last unexplored wilderness" and reclaim this powerful wisdom and insight for our lives. Contemplative embodiment is at the heart of our practice.
Earth as Original Monastery
How necessary it is for monks to work in the fields, in the rain, in the sun, in the mud, in the clay, in the wind: these are our spiritual directors and our novice-masters. They form our contemplation. They instill us with virtue. They make us as stable as the land we live in.

—Thomas Merton
Do you long to nourish an earth-cherishing consciousness?
Nature is a sacred text and the first scripture. The cycles of the seasons offer deep wisdom and we honor the earth as our original monastery.
We live in what we might call an Age of Forgetting. We have forgotten who we are in relation to everything else: the creatures, the plants, the mountains, the forests, the oceans, one another, and even to ourselves.
One of the fruits of contemplative spiritual practice is the remembrance of our wholeness, to see past the divisions we create with our egos and minds, and rediscover the way we are all of one creation.
We are resurrecting the memory of an ancient kinship. We are called to a holy remembrance of a wise knowing within us. We are not separate from nature and creation. We have animal bodies and within us is a wild and intuitive capacity that goes beyond the carefully constructed plans we have for ourselves.
The tradition of monastic spirituality was birthed in the forests and deserts, the places of wilderness and wild edges which reflect an inner reality as well. This call to the edges, which is the monk's call, is a call to wildness, to that which lies beyond our domesticated, neat, safe, and secure lives. Nature reminds us of the messiness and beauty of things. Nature says that when we let ourselves get messy and play in the dirt, profound things can happen.
Praise for Abbey of the Arts from fellow monks and artists:
The Abbey, my fellow monks and artists, and all the other pilgrims I've met in the various online retreats have all had such a positive impact on my life…an impact that continues to ripple outward in ever-widening circles.  I believe in this work Christine is doing with my whole heart because (a) I have experienced first hand the amazing transformation and growth  that takes place in me as I engage with the materials and other participants in the courses offered and (b) I see that same transformation, growth and blossoming happening in my fellow monks. —Stacy Wills
This is part of what belonging to the Abbey of the Arts means – we are that community – even when a particular course or retreat finishes. We carry the vision, the ambience, the love, the values and the traditions on. We ARE the Abbey, under the wise leadership of Christine. The love between us cannot die, even though we are scattered. We are not dissolved. The vision goes on, growing in each one of us, as we work out what it is to be a monk in the world, creatively expressing all that we have been given. And maybe also the vision of what it means to be this Abbey of the Arts keeps on greening and growing into its fulfillment, as it takes its place in the world. —Caroline Moore
At its heart, Abbey of the Arts is a generous invitation to pay attention to transformation wherever it is happening

I have felt empowered by the Abbey community to express what is honestly going on in my invisible life. How often does one come across that kind of love?

A course with the Abbey community means taking risks. The seasons I've been with the Abbey are times to give language to my experience– to try stuff out and put it out there for reflection and conversation. It's a rare thing to find any culture so safe for taking artistic and theological risks. There's a compelling expectation that this is a place to work out your shit, whatever is coming up, whether intentionally and artistically designed or terrifying and tentative.

Before I did anything online with the Abbey, I thought, "How can an online thing really be transformative and personal?" I was surprised at the depth of conversation. I was surprised at the commitment I was drawn to make to my fellow monks. There's nothing else in the world I know of like this.

My consistent experience has been a sense of the Christine's commitment to the online platform and careful attention to every word and image that is placed there.    —Richard Bruxvoort Colligan
The Abbey is the community I call home. I love all the different people I meet and the teachers that I get to work and pray with. I have always been a bit of a pilgrim, a soul traveling sister, but I needed a place to call home. Abbey of the Arts is just that for me. The most life altering retreats for me here at the Abbey have been the Way of the Monk/Path of the Artist and Women on the Threshold. I encourage any one who hasn't done these retreats to do so, they are amazing. I have discovered with these retreats is the daily assignments not only opens my mind and my eyes but I get better at whatever medium Christine uses. I develop more skill, more confidence. That confidence spills over into other areas of my life. I feel better about myself and in engaging in the world. —Ann Dissek