September 24-November 10, 2018
with Christine Valters Paintner, Aisling Richmond, and Polly Burns

Description
Stories offer us a map of transformation.
We step inside their dream space. We are invited to release our thinking and striving minds, to surrender to a wisdom that is far deeper and more expansive. They call forth new archetypal energies within us that have been hidden and forgotten. Stories call us to re-member which means to make whole again.
In the ancient Celtic stories Selkies are shapeshifters. They move between worlds. They are women who take the form of a seal when in the sea and human form on land. These stories appear across Ireland, Scotland, and the Faroes. When the Selkie comes ashore, she takes off her skin, and if this skin is captured by a human, she is forced to stay on land.
Where have you been forced by circumstance of family or culture into a life that no longer feels like your own?
What has been sacrificed that you thought was lost?
How might you reclaim this in your life?
Who are the wise ones to help you guide the way?
Clarissa Pinkola Estes writes: "The doors to the wild self are few but precious. If you have a deep scar, that is a door. If you have an old, old story, that is a door. If you love the sky and the water so much you almost cannot bear it, that is a door. If you yearn for a deeper life, a full life, a sane life, that is a door." (from Women Who Run With the Wolves)
Over the last five years of living in Ireland, I have fallen passionately in love with the landscape and the stories that are rooted in it. This work with the power of stories comes from my love for Jungian psychology and working with the narrative structure of the psyche that is illumined through them. They carry us across a series of thresholds, moving inward, and then moving back out into the world again with new gifts and treasures. Stories are potent agents of change. Stories offer us the healing medicine we are so hungry for.
Mythologist Martin Shaw says: "Myth insists that in each of us a great kingdom presides: filled with forests, remote castles, giants, witches, lovers, the dreams of the earth itself. To hear a story well told was to bear witness to the wily tale of your own life meeting the bigger epic that those before you had walked. Such speech was a way you tasted your ancestors. We don't have such stories: such stories have us."
In this 7-week experience, we will move through the Selkie story slowly together, letting each of its thresholds infuse us with courage and solace, with insight and inspiration. We will cross through each doorway drawing us deeper into ourselves and ask what it demands of us. We will help break open its invitation through expressive arts, movement, dreams, calling on the ancestors, and with the alchemy of herbs as allies on this journey.
Together we will create a temenos, a safe sanctuary to lay down our defenses and soften to what is unfolding within us. By speaking aloud our experiences we invite alchemy, by witnessing the transformation of another, we are empowered.
Our live webinars are a weekly hour of temple time for poetry, meditation, sharing, and listening to each threshold of the story. We are called together into this circle and its power by a much wiser presence who invites us to say yes. Transformation happens when our moments of unfolding and discovery are lovingly seen by another.


The Gates We Enter, The Thresholds We Cross
All stories have gates that the reader enters alongside the protagonist. The gate leads to a threshold that once crossed, initiates a series of challenges and invitations for the protagonist and for us. We find the Selkie within us.
First Threshold: Dancing Under the Full Moon
We begin under the light of the full moon, celebrating what is luminous in our lives, what are the radiant lights that points our heart's direction, and where we love to dance. We will work with mugwort, also known as cronewort, bringing us in connection to the wise old feminine, to create a dream pillow.        
Second Threshold: The Agreements We Make
We explore the many subtle and overt agreements and compromises we make in our lives which stifle us and examine the roles we play, how we try so hard to live up to others' expectations or to please them. We will work with rose, a healer of the heart, and create an anointing oil. 
Third Threshold: Deep Longings Arise, Depression Descends
We pay attention both to the longings being kindled deep within as well as the places we numb ourselves and seek distraction in compulsions. We continue our work with rose and make a syrup to continue to nourish our heart. 
Fourth Threshold: The Exhausted and Desperate Searching
We examine our tendencies to always strive and meet some outer standard and even how our spiritual practice can be a source of this striving and reaching for something beyond us. We offer sanctuary to the exhausted places within us. We will work with mugwort and rose to create a ritual tea to help us yield into a place of rest.
Fifth Threshold: Seeking the Wisdom of the Elders and Ancients
We don't make this journey alone, we seek wise guides and ancestors to support us. We engage mugwort in the form of incense to call forth this cloud of witnesses in our lives.
Sixth Threshold: The Task is Given , Endurance is Demanded
Commitment is required of us to sustain this work. We must be willing to stay through the resistance, the discomfort, the desire to know or to control. We work with rosemary in the form of a scrub, a herb which supports us in remembering why we are making this journey and what essential things we have forgotten. 
Seventh Threshold: The Great Remembering
We embrace the act of re-membering, which is to make whole again. We are still on the journey but we realize that what we have been seeking all along is right within us. We continue to work with rosemary in the form of an anointing oil again, to bless us on our way, and to support our ongoing act of remembrance of our inheritance. 

Does this sound like you?
You have a deep love of the sea and a sense that the wide expanse of ocean is calling you home again.
You hold a desire to journey with other soulful women and dive deep, helping to hold space for powerful inner work.
You are willing to be a loving witness, to hold back your desire to fix things for others and yourself, and rest into the discomfort and the unknown.
You know that when resistance arises in the form of fear and trembling or other roadblocks, you recognize that you are getting close to something profound and true and stay the course.
You feel excited (and maybe even a bit daunted) at stepping into a lovingly created process which invites you to explore your own creative edges.
You are ready to allow yourself to be seen on many levels and to finally make time for your own process.
You identify as a woman (or femme, female, etc).

Course Details
What's Included
Ongoing access to the materials in our private and easy-to-navigate retreat platform on Ruzuku. (You will be able to access the course long after the scheduled time is completed so there is no rush).
7 weekly live webinars with Christine to introduce the materials for the week's exploration, move through each threshold of the story, and explain the herbal rituals (webinars are all recorded in audio and video formats). These are scheduled for Mondays at 4:00 p.m. Ireland/UK time.
Rich content from our guest teachers Aisling Richmond and Polly Burns to deepen your experience through movement and nature process.
A private discussion forum lovingly facilitated by our wonderful guides Melissa Layer and Amber Andreasen.
Not included are the herbs we will be working with each week. If you want to participate in the herbal rituals, you can purchase mugwort, rose petal, and rosemary (only need about 4 oz of each) plus some rosemary essential oil, carrier oil (4 oz of almond, rose hip, olive, apricot kernel oil, etc), sugar, small cotton bag, charcoal and incense burner. You can purchase these at a local health food shop or an online herb shop like Mountain Rose Organics.
How it Works
Monday: Live Webinar with Christine Valters Paintner (at 4:00 p.m. Ireland/UK time) where we will explore each threshold of the story and invite you into an herbal ritual.
Tuesday: Working with Dreams
Wednesday: Nature-Based Explorations with Polly Burns
Thursday: Listening to the story again and responding
Friday: Invitation to Moving with the Story with Aisling Richmond
Saturday: Closing Reflections/Invitations for the week
Sunday: Sabbath rest

Registration
Program fee: $195
There are two ways to pay:
Pay in Full
$195
3 Monthly Installments
$65/mo*
Online Course Terms and Conditions
There are no refunds for online purchases.
*Please note that if you choose the monthly payment option you are committing to completing all three payments and paying in full for the program. If for any reason you do not complete payment, your registration in the retreat will be cancelled and you will not have access to previous materials.
Discounts are available for small groups wanting to move through the material together:  20% off when 3 people register together, 30% off for 5, 40% off for 7 and above. Please contact Christine by email to request an invoice. We require that one person take responsibility for full payment for the group.
Limited partial scholarships are available for those for whom participation in the retreat would otherwise be a hardship. Please contact us with your reasons for wanting to take the course and a prayerful consideration of what you can afford to pay. We do our best to honor as many requests as we can, but due to limited funds we may not always be able to fulfill your full request.


Your Guide for the Journey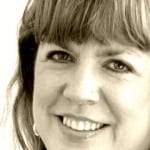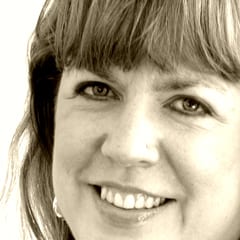 Christine Valters Paintner, PhD, REACE is a writer, spiritual director, teacher, and retreat & pilgrimage guide. She is the author of ten books on contemplative practice and creative expression including her newest released in spring 2017, The Wisdom of the Body. Christine lives in Galway, Ireland with her husband John where together they steward Abbey of the Arts, a global monastery, and lead pilgrimages to the wild edges.
Christine has been a member of Spiritual Directors International for the past twenty years and is a full member of the All Ireland Spiritual Guidance Association.  She did her training in spiritual direction at Pacific Jubilee Associates through the Vancouver School of Theology in Vancouver, BC, Canada, and completed her training in the supervision of spiritual directors through Together in the Mystery.  She has also completed a PhD in Christian spirituality through the Graduate Theological Union in Berkeley, California. She has been joyfully co-teaching Awakening the Creative Spirit training for spiritual directors for the last twelve years.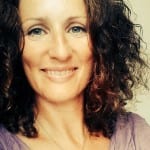 Aisling Richmond, M.A is a teacher, therapist and soul guide living in the West of Ireland. She loves to share with others a juicy, embodied, and creative approach to life. Aisling holds three teaching qualifications in Yoga, Conscious Dance, and Somatics, and is a fully accredited Somatic therapist. In 2011 she earned her Masters degree in Movement Research, which focused on dance as a spiritual practice and healing art. Aisling teaches weekly Yoga classes, runs Somatic Wisdom courses, and works as a therapist to help people to overcome life challenges through Somatics or body-mind wisdom. She runs retreats set in the beauty spots of Ireland, inviting people into a deeper connection with nature. Having worked collaboratively with many organisations including Amnesty International, Aisling has also been a guest lecturer with both Galway and Limerick Universities. Her passion is to support each person's soul growth, and invite a home-coming to the wisdom and wonder of our sacred bodies. Visit Aisling's website here>>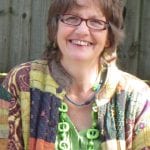 Polly Burns MA UKCP has worked for many years as a psychotherapist and trainer in the field of trauma. Most days she can be found in her Lodge by the Lake, creating art and helping clients to connect to the Divine through art and nature.
Polly has travelled widely to train as a facilitator of Equine Facilitated therapy, Expressive  Arts and Eco-therapy. Always been a lover of nature, horses and creativity Polly now integrates all of these into her practice. She is a licenced facilitator of Chakradance,  The Art of Allowing , Creative Awakenings and is a facilitator and Instructor for the HEAL method of Equine Facilitated Therapy.
A member of the Iona Community, Polly was coordinator of their healing ministry for 11 years and when in that role ran regular retreats on the Isle of Iona.  With roots in the contemplative and monastic traditions, Polly also draws wisdom from other spiritual paths such as Druidry and Sufism. She is passionate to help those wounded by the institutional church, to restore their image of God and themselves. Visit Polly's website here>>
Forum Facilitators and Soul Guides
Amber Andreasen, MA
is a contemplative, ever desiring to deepen into and dance the rhythms of monk and artist.  She has trained as a spiritual director, receiving her Masters degree in Spiritual Formation and Soul Care from The Institute of Spiritual Formation at Talbot School of Theology. Wherever she finds herself, she desires to nurture a compassionate space where others can be listened and loved into fuller being by the Beloved.
She is continually awed by the body as sacred storyholder and storyteller, and her heart beats loudly for the weaving together of creativity and spirituality in the discovering of what it means to live an embodied, fully human life in all its mystery and wonder.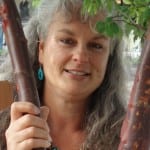 Melissa Layer, MA
 honors our unfolding journeys through life's challenges and transitions as compelling invitations for creative, integrative meaning-making in BodyMindSpirit.  Her sacred calling and training as a psychospiritual therapist, hospice grief counselor and interfaith spiritual director have taught her about the potency of the "thin places" in thresholds and dark nights of the soul.  Often utilizing expressive arts for curious exploration of the Great Mystery, Melissa offers her compassionate presence and deep listening to individuals and groups.  Like the honeybee for which she is named, she claims her role as "a bee of the invisible… passionately plundering the honey of the visible in order to gather it in the great golden hive of the invisible" (Rilke).  The evergreen forests of Puget Sound in the Pacific Northwest are her sacred sanctuary.  Melissa is available for spiritual direction by Skype, phone, email and also in-person for those living near Olympia, WA. You can visit Melissa's
website here>>

Recommended Viewing
Song of the Sea (movie)
*(Links are to Amazon.com and when you use them we receive a small percentage of the purchase price at no extra cost to you. These funds go to support our scholarship fund.)