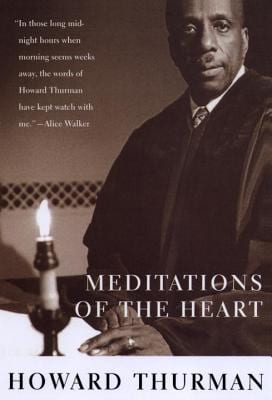 Featured Book for June 2021!
Meditations of the Heart by Howard Thurman
Meditations of the Heart is a beautiful collection of meditations and prayers by one of our greatest spiritual leaders. Howard Thurman, the great spiritualist and mystic, was renowned for the quiet beauty of his reflections on humanity and our relationship with God. This collection of fifty-four of his most well-known meditations features his thoughts on prayer, community, and the joys and rituals of life. Within this collection are words that sustain, elevate, and inspire. Thurman addresses those moments of trial and uncertainty and offers a message of hope and endurance for people of all faiths.