with Kayce Stevens Hughlett, MA, LMHC and Betsey Beckman, MM
October 31-November 5, 2021 (Sunday-Friday) at St. Andrew's Retreat House in Union, WA on the Hood Canal
This program is limited to 10 participants | space available
A five-day experiential intensive exploring tools for integrating the arts and imagination into spiritual direction and other healing ministries.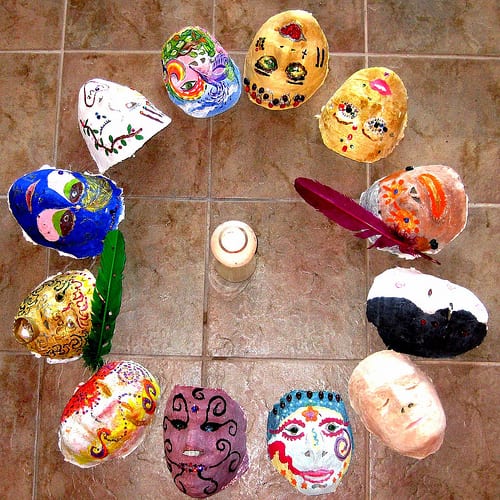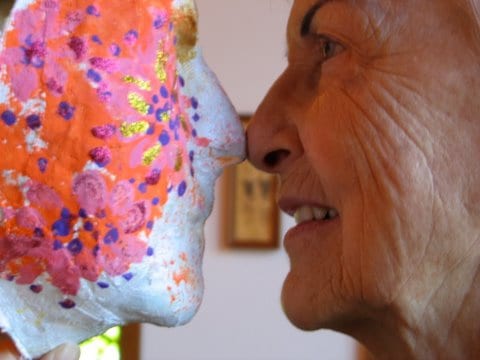 Our encounters with the holy are rooted in symbol and image and speak the language of dreams. Spiritual direction tends to these encounters and can be deeply enhanced by tools that invite listening to and engaging the inner symbolic life. The focus of this program is on developing the skills of working with the arts and imagination to deepen the work of spiritual direction.
Together we will explore how the healing power of such tools as guided imagery, body awareness, dream work, ritual, poetry, journal writing, visual art, movement, song, and storytelling enrich our own spiritual lives and our work in spiritual direction by giving us access to another language with which to encounter the divine presence within. Participants will develop comfort and skills in using these tools. The program consists of didactic input and time for discussion and reflection on how we see using the arts concretely in our work as spiritual directors.
Anyone working in the field of soul care (spiritual direction, chaplaincy, pastor, educator, counseling, etc.) may register.  If you are not working in any of these areas, either paid or as a volunteer, please contact us to discuss whether this might be the right program for you.  We do sometimes accept folks who are discerning a call to these ministries.
Program fee covers all instruction, art supplies, room, and meals.  You are responsible for travel to the retreat center.
Absolutely no previous art experience necessary — only a willingness to awaken the creative spirit within!
*This educational event provides 33 hours of continuing education that can be applied to the educational hours required by the Board of Chaplaincy Certification Inc. We can provide you with a letter stating the number of hours successfully completed which you can then submit to your governing body for CEU credit.
Scroll down to see our video giving you some insight into our process and program!

During this workshop you will:
participate in several different experiential expressive arts experiences including poetry, visual art, movement, storytelling, music, and song
develop comfort with engagement of the arts and identify your growing edges
reflect on these experiences in the context of your work in spiritual direction, retreats, and other soul care contexts
identify a variety of applications for the arts to spiritual direction and other formation settings and develop tools and practical skills in engaging the expressive arts as forms of prayer and contexts for sacred encounters
tend to the creative process itself unfolding within you and reflect on what it has to reveal about the spiritual journey
deepen your experience of the arts and spirituality and be able to articulate some of these connections between creativity and formation work, both for yourself and for the persons with whom you work
develop foundations and language for bridging the expressive arts and spirituality

We begin our intensive by creating a safe and sacred space for our learning community to dive deep into the material on both a personal level, as well as to reflect on how the arts might be in service to those with whom we work.
Each day we will explore a particular expressive arts modality in greater depth, providing foundations for the work, expressive arts theories, practical applications, and extensive experiential exercises. We will move from the focus modality of the day into other art-forms as a way of exploring the expressive arts connection — as we move from one art form to another, our insights about ourselves and the sacred deepen. We also move from more structured experiences to experiences with more freedom to cultivate comfort with each art-form and growth in our capacity for creative expression.
Each day will also include ritual, prayer, sharing with partners, and large group discussions to help process the experience and learn from each other as well as gain input from facilitators. During this five-day intensive, there will be a minimum of 30 hours of instruction and hands-on exercises. Participants will come away with significant experience in the arts and with many tools for immediate application in their own ministry contexts.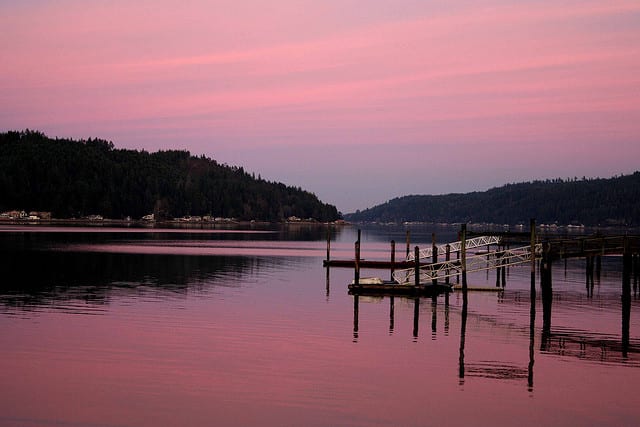 A Video Meditation of Our Program

Payment by credit card is processed through Paypal, you do not need a Paypal account. If you prefer to pay by check, please let us know and we will send you our U.S. mailing address.
Total program fee: $1800
NONREFUNDABLE & NONTRANSFERABLE deposit: $400 (reserves your space) -
Balance Due July 30, 2021: $1400
Your program fee includes 5 nights lodging in a single room with shared bathrooms, meals, all art materials, and instruction.
Please consider purchasing travel insurance to protect yourself in the event of illness or other cancellation. We cannot offer any refunds of the deposit once your space is reserved or the final balance after it is due. The deposit or payment can also not be transferred to any other program.

Steps to Register
Please read this entire page including the FAQs below. Contact Kayce Hughlett with any questions.
Pay the deposit using the button below. It will open a window in Paypal where you can pay by credit card.
Fill out the registration form below and click submit.
Kayce Hughlett will confirm your registration has been received.
Awakening the Creative Spirit 2021 Registration (Northwest U.S.)

Where is the retreat center and how do I get there?
St. Andrew's House is an Episcopal Retreat Center in Union, WA, United States on the Hood Canal.  It is an hour and 45 minutes from downtown Seattle, one and a half hours from the SeaTac airport, and 40 minutes from Olympia.  If you are flying in, please allow two hours in each direction to get to and from the retreat center.  We will connect you with others who are flying in to share an airport shuttle (approx cost is $50 each way/ $100 round trip – based on total number of riders). The shuttle is far less expensive with several riding together so we schedule it to depart the airport at about 2:30 p.m. on Sunday, October 31, 2021 – please schedule your flight to arrive by 2:00 so you can pick up any luggage before the shuttle leaves.  On Friday, November 5, 2021 the shuttle will leave the retreat center at 1:00 and arrive at the airport by 3:00 p.m.  It is quite expensive to book the shuttle on your own which is why we offer this option to share the cost. 
You can find driving directions here.
What are the accommodations like?
St. Andrew's Retreat House (Pacific NW) is a lodge-style building with several comfortable bedrooms upstairs with shared bathrooms.  We limit the number of participants to 10.  Sheets, blankets, and towels are provided as well as full wireless access.
At each retreat center we are the only group present so we have extra privacy for our work.
What is the schedule like?
Our time together is fairly intensive as we cover a lot of material in five days but we do try to honor your need for some quiet integration time.
Day 1 – check in between 4-6 p.m., arrival by 6:00 p.m. with dinner, opening session from 7-9 p.m.
Days 2-5 – 8:00 a.m. for breakfast, morning session from 9-noon, lunch and an afternoon break from 12-3:30, afternoon session from 3:30-5:30, dinner from 6-7, and evening session from 7-9.
Day 6 – closing session is 9 a.m. – noon, then lunch and departure by 1:00 p.m.
We always encourage you to listen to the needs of your own body and spirit.
Are there CEUs available?
This educational event provides 33 hours of continuing education that can be applied to the educational hours required by the Board of Chaplaincy Certification Inc.
We are happy to provide you a letter of completion at the end of the workshop with the number of hours and program objectives for you to submit to your licensing body.
If I'm not an artist can I still participate?
We believe that everyone is an artist!  Our approach is through the philosophy of the expressive arts, which focuses on the process of the creative experience rather than on creating a beautiful product (although inevitably an authentic expression of the soul is indeed beautiful!) and engages the arts in the service of healing.  We have had participants join us with a variety of previous art experience, and some of our "least experienced" participants have been the ones who have most wholeheartedly brought the full spectrum of the arts back to their ministry contexts.
If I'm not a spiritual director can I still participate?
We have had participants from a wide range of soul care ministries join us – spiritual directors, chaplains, retreat facilitators, counselors, therapists, pastors, and educators, as well as some who were just beginning to discover the direction in which they were being called to share their gifts or were in a place of transition.
Is this a denominationally-based program?
The program is designed to be inter-spritual and inclusive of persons of any faith background.  In our teaching, we draw on sacred stories from Christian and Jewish scriptures, the poetry of Sufi mystics, and our week is structured around the four elements of wind, fire, water, and earth.  Our work together is in service to the ministry of companioning others on their spiritual journeys, wherever that may take them.  The arts offer tools and practices for being present to the ways that call unfolds.

Your Guides for the Journey
Betsey Beckman, MM, is nationally acclaimed as a spirited dancer, storyteller, teacher of SpiritPlay and dancing Spiritual Director. With her extensive repertory of sacred storydances, she is regularly featured as artist/presenter at national conventions as well as local churches. She earned her Masters in Ministry degree from Seattle University, her certificate in Movement Therapy from the Institute for Transformational Movement, and is a certified InterPlay leader. As dancer, choreographer, author, mother, wife, teacher and spiritual director, she is passionate about living life fully and fostering creativity in all those with whom she shares life and ministry. Betsey's publications include books, recordings, and The Dancing Word series of DVDs on embodied prayer.  She offers the gift of playful improvisation whenever possible! Find out more about her work at her website:  The Dancing Word.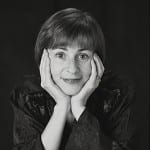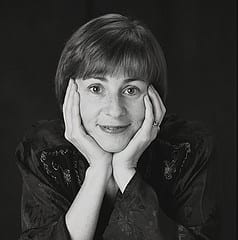 Kayce Stevens Hughlett, MA LMHC is a soulful and spirited woman. In her roles as ponderer extraordinaire, spiritual director, life muse, author, creative coach, and speaker, she invites us to playfully and fearlessly cross the thresholds toward authentic living. A strong proponent of compassionate care in the world, Kayce's live and online work focuses on the principle that we must live it to give it.
Her early career began with a multi-national accounting firm to be later refined as the path of an artist. She delights in walking alongside others as they explore and unearth their own pathways toward passionate living.
Kayce holds a Masters in Counseling Psychology with additional emphasis in spiritual direction and experiential learning practices and is a Certified Martha Beck Life Coach. She is the author of As I Lay Pondering: Daily Invitations to Live a Transformed Life,  SoulStroller: experiencing the weight, whispers, & wings of the world and Blue: a novel, as well as the co-author of "Arts Centered Supervision" published in Awakening the Creative Spirit: Bringing the Expressive Arts to Spiritual Direction. Kayce is a trained SoulCollage® facilitator, a founding member of the Soul Care Institute, and has worked with groups and individuals for more than 30 years in a variety of settings.