August 21, 2021 with Rev. Simon de Voil
9-12 am Pacific
12-3 pm Eastern
5-8 pm Ireland/UK time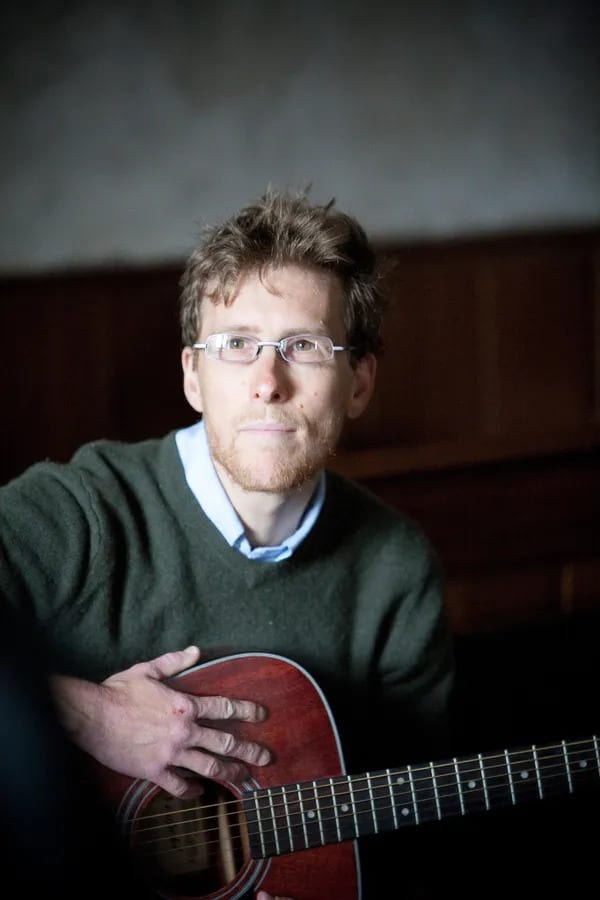 When we don't fit the boundaries of the map that's been given to us, we have to find our own way forward. When we don't hear ourselves reflected in the language of the culture we inherit, we have to tell our own stories. Painful as this search for authenticity can be, it can also be a path that's rich with wisdom, creativity, and healing. And as we learn to find our own internal compass, we become more free to shine our unique divine light in the world.
Many queer people of faith know in our bones that the story of Godde we've inherited is simply not big enough to hold all the truth, beauty, and pain of this world. We know that Godde is in us, as we are in Godde, and an expansive, diverse vision of Godde belongs to all of us.
As a transgender interfaith minister, Rev Simon Ruth de Voil has spent his life learning to stand in his loving, embracing, and wildly unconventional vision of Godde. He encourages everyone—regardless of identity or sexual orientation—to seek out their own authentic and individual relationship with the Godde that speaks in their heart.
This afternoon workshop will combine short lectures with music, storytelling, and practices to help listen our way toward the unique voice of Godde in each of us. All are welcome, no matter what your gender or sexual orientation. We all have wisdom to learn here.
The retreat will be recorded for those who pre-register but are unable to attend at the scheduled time.
Your Guides for the Journey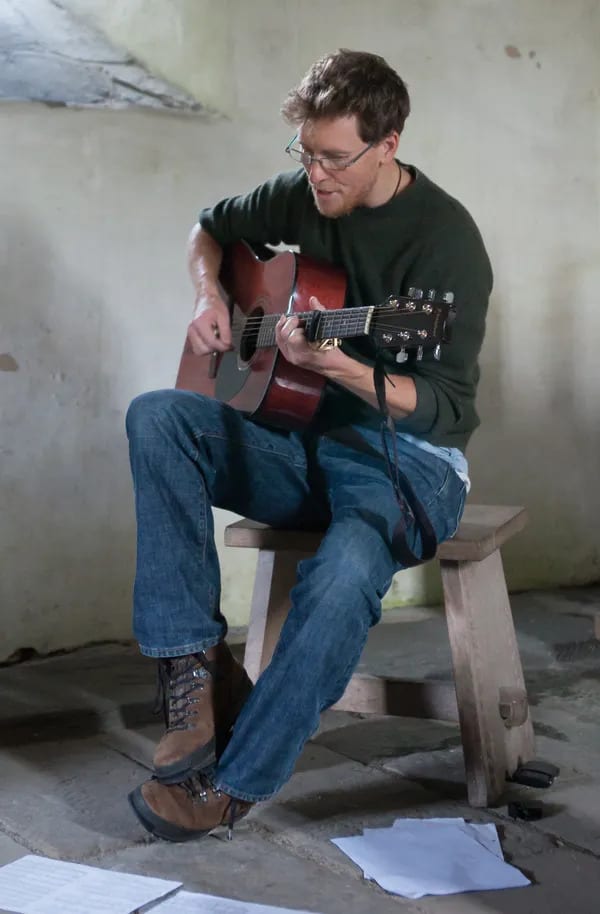 Reverend Simon Ruth de Voil is an interfaith/interspiritual musical minister, trained to be a sacred presence outside the conventions of traditional religion. As a musician, spiritual mentor and worship leader he incorporates chant, ritual, poetry, storytelling, and mindful practice to create a space for profound connection and sacred witness.
Simon is an accomplished musician and songwriter with 20 years of experience as a performer. Originally a folk musician, he still very occasionally tours in Australia, Canada, and Scotland, as well as the US.
For the last 14 years, though, Simon's focus and calling has been in sacred music. This grew out of his work at Iona Abbey, and has since led him to provide music for worship, ceremony, and prayer in a wide variety of churches and non-religious spiritual communities. He particularly loves to create music for meditation, healing services, and rites of passage.
Simon is currently serving as a bridge pastor for Suquamish United Church of Christ in Washington State.   He's also a youth mentor, a maker of sacred objects, and a YouTuber. He considers his livestream channel and online community worship services to be among his most creative and vibrant musical offerings.
You can find out more about Simon and hear his music at www.simondevoil.com
We offer a sliding scale of 3 fees for payment. The reduced fee for those who have lost their income and the sponsorship fee helps support our ability to offer scholarships. In an effort to keep this program accessible, please carefully consider both your own resources as well as honoring the expense, time, and energy required to run these programs and keep our work sustainable. Thank you!
All prices displayed in USD.
If you need a different payment plan or a greater scholarship to make this program accessible, please get in touch with us.