Mid-Month Book Club Conversation: Joy Unspeakable
with Christine Valters Paintner and Claudia Love Mair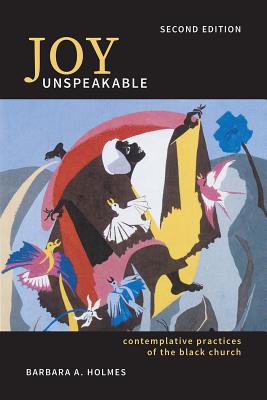 Join us for a community conversation on Joy Unspeakable via Zoom. Please purchase a copy of the book in advance. While reading make note of your questions, ponderings, favorite quotes, and other insights to share with us.
The program will be recorded for those who pre-register but are unable to attend at the scheduled time.
Your Guides for the Journey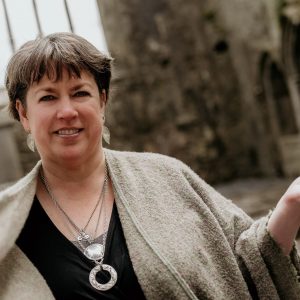 Christine Valters Paintner
Christine Valters Paintner, PhD, REACE  is the founder and director of AbbeyoftheArts.com, a virtual monastery and global community integrating contemplative practice, creative expression, and ways to nourish an earth-cherishing consciousness. She is a spiritual director, teacher, pilgrimage guide, expressive arts educator, poet, and author of 17 books on spirituality and the arts. Christine lives out her commitment as a Benedictine oblate and monk in the world on the west coast of Ireland with her husband John and dog Sourney. Visit the "About Christine" page for more information.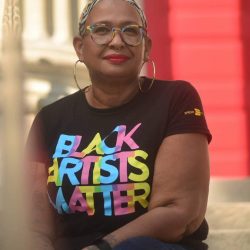 Claudia Love Mair, MFA is a writer, artist, and Ringmistress of the Beautiful Soul Circus, a private Facebook group for creatives, queers, and tender souls. She's an Inspirationalista who, when she's not creating something herself, helps other creatives tap into their deepest intuition and longings through writing and painting. Claudia is the author of the God Alone is Enough, the critically acclaimed novel, Zora and Nicky, and her memoir, Don't You Fall Now. She is a Certified Intuitive Painting and Expressive Arts Facilitator and the Coordinator for the Kentucky Black Writers Collaborative. Claudia lives in Lexington, with two of her adult children, and three cats, including one who thinks he's a dog.
To help support the Lift Every Voice Book Club we are asking for a suggested fee of $10. In the spirit of equity all BIPOC are welcome to choose free registration as well as anyone struggling financially. Sponsorship rates support our ability to offer scholarships. 
All prices displayed in USD.
I would like to receive this experience as a gift from the scholarship fund.
I would like to sponsor this experience to bolster the scholarship fund.