Welcome to the Abbey's 62nd Poetry Party!
I select an image and suggest a theme/title and invite you to respond with your own poem. Scroll down and add it in the comments section below. Feel free to take your poem in any direction and then post the image and invitation on your blog (if you have one), Facebook, or Twitter, and encourage others to come join the party!  (If you repost the photo, please make sure to include the credit link below it and link back to this post inviting others to join us).
Each month we have a new theme and for November it is community, drawn from the third principle of the Monk Manifesto: "I commit to cultivating community by finding kindred spirits along the path, soul friends with whom I can share my deepest longings, and mentors who can offer guidance and wisdom for the journey.."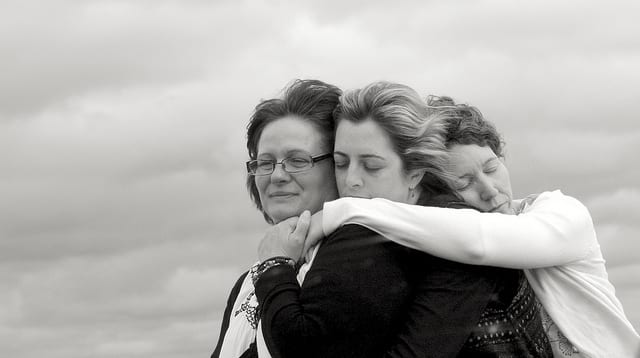 Write a poem about your own longing for community.
How do you connect with soul friends?
What are the gifts your community offers to you?
Photo Credit: Anna Seccombe (please use this credit if you repost this invitation on your blog and link back to the Abbey as well – thank you!)
Share your poem below in the comments with the Abbey community.
On Sunday, November 25th, I will select one name at random from the submissions and the winner will receive a space in my upcoming online retreat – Birthing the Holy: An Online Retreat for Advent with reflections by Macrina Wiederkehr, OSB and myself, and the wonderful art of Mary Southard, CSJ.
November's theme is Community (Abbey Resources):