Welcome to the Abbey's 61st Poetry Party!
I select an image and suggest a theme/title and invite you to respond with your own poem. Scroll down and add it in the comments section below. Feel free to take your poem in any direction and then post the image and invitation on your blog (if you have one), Facebook, or Twitter, and encourage others to come join the party!  (If you repost the photo, please make sure to include the credit link below it and link back to this post inviting others to join us).
Each month we have a new theme and for October it is hospitality, drawn from the second principle of the Monk Manifesto: "I commit to radical acts of hospitality by welcoming the stranger both without and within. I recognize that when I make space inside my heart for the unclaimed parts of myself, I cultivate compassion and the ability to accept those places in others."
Write a poem about this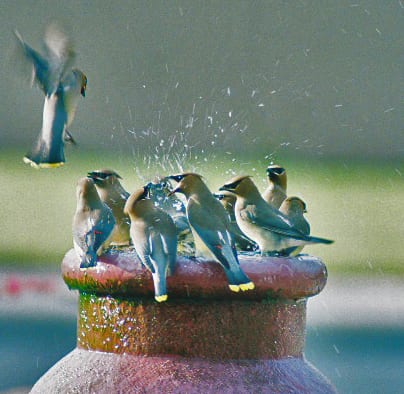 commitment and desire.
What is it that you are called to welcome within?
What are the challenging voices knocking on your inner (and outer) door?
What happens when you begin a conversation willing to be changed by what you hear?
Photo Credit: Steven Elliott (please use this credit if you repost this invitation on your blog and link back to the Abbey as well – thank you!)
Share your poem below in the comments with the Abbey community.
On Sunday, October 19th, I will select one name at random from the submissions and the winner will receive a space in my upcoming online retreat – Honoring Saints and Ancestors: Peering through the Veil
October's theme is Hospitality (Abbey Resources):