Welcome to the Abbey's Poetry Party No. 60!
I select an image and suggest a theme/title and invite you to respond with your own poem. Scroll down and add it in the comments section below. Feel free to take your poem in any direction and then post the image and invitation on your blog (if you have one), Facebook, or Twitter, and encourage others to come join the party!  (If you repost the photo, please make sure to include the credit link below it and link back to this post inviting others to join us).
We have started a monthly theme and in September it is silence, drawn from the first principle of the Monk Manifesto: "I commit to finding moments each day for silence and solitude, to make space for another voice to be heard, and to resist a culture of noise and constant stimulation."
Write a poem about this commitment and desire.  When you quiet all the noise, both inner and outer, what is the voice you hear?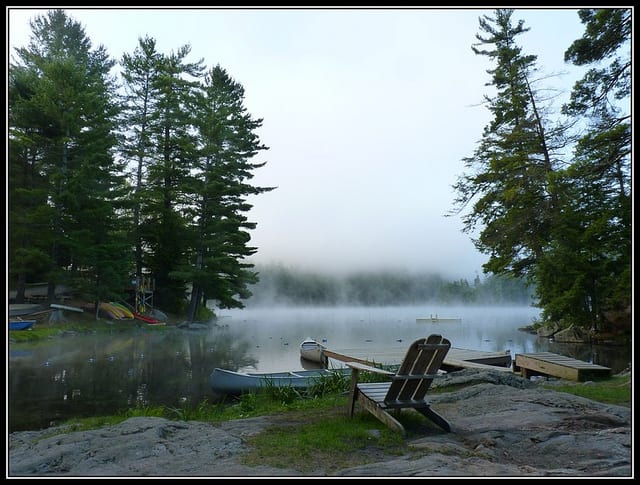 Photo Credit: "Morning Mist" by Claudia Gregoire
Let your response to these questions emerge in a poem and share below in the comments with the Abbey community.
On Sunday, September 23, I will select one name at random from the submissions and the winner receives a free copy of my upcoming book Desert Mothers and Fathers: Early Christian Wisdom Sayings — Annotated & Explained straight from SkyLight Paths.
September's theme is Silence (Abbey Resources):