Come to the sacred landscape of Ireland where we will listen to the wisdom of ancient Celtic monks for how to live a life of discernment and holy unfolding. If you are in a place of listening for how your own soul is ripening and what might be next in your journey, you are invited to join us.
We will draw on Celtic wisdom about thresholds and thin places, the holiness of darkness, the distinctly Celtic practice of pilgrimage called peregrinatio, nature's wisdom, Sabbath practice, the beauty of the Psalms for supporting our deepest prayers, and the invitation of the seasons for tending our own soul ripening. Our soul guides will be many of the Celtic saints including St. Kevin, St. Colman, St. Patrick, St. Sourney, St. Gobnait, and St. Brigid.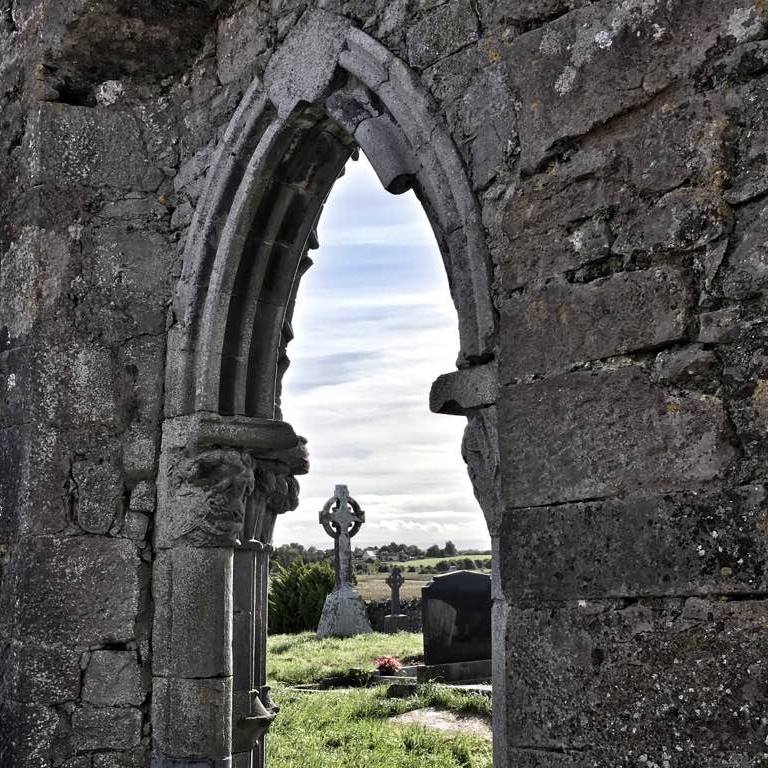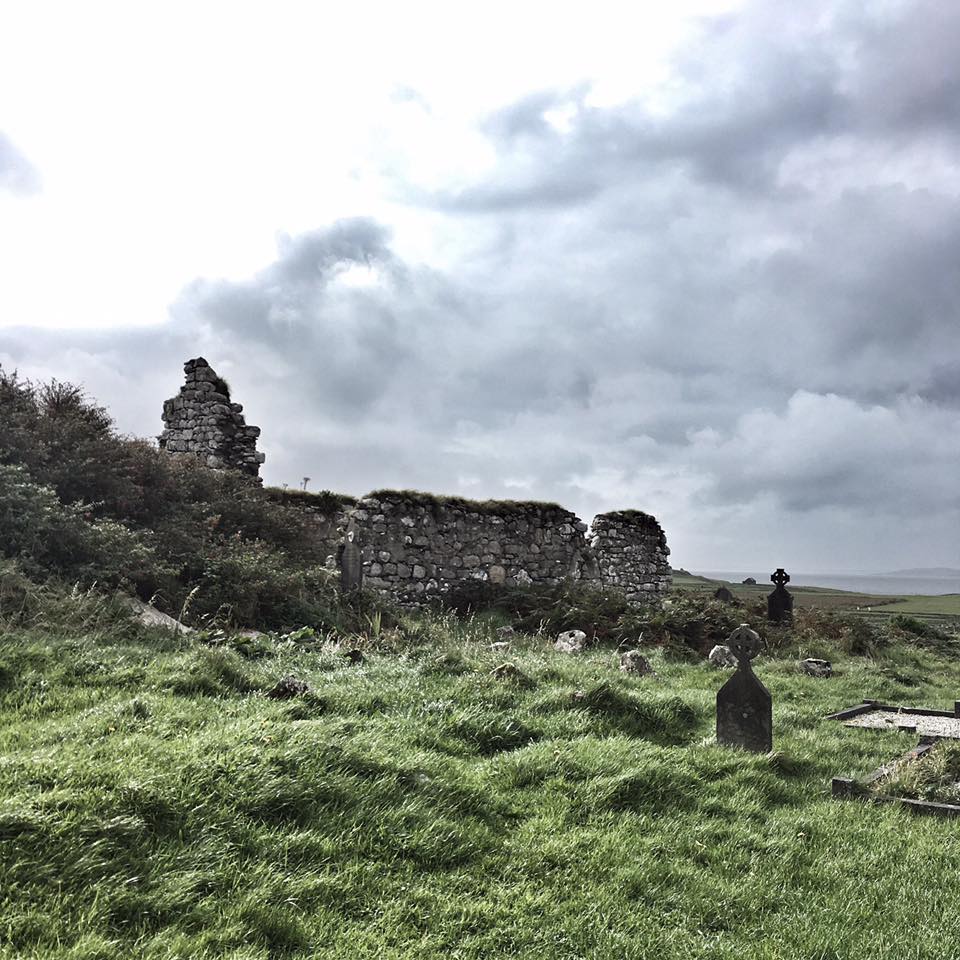 Join our small band of fellow pilgrims along the wild and sacred west coast of Ireland.  Be just one of twelve participants to some of the many beautiful monastic ruins near Galway City.  Be inspired to ponder the gifts of monasticism for our own lives.
This is a different kind of journey; it is a pilgrimage, not just a tour.  You won't be spending each night in a different city and then moving on. You won't be rushing from site to site to get it all in.  You will be rooted in a particular place.  Galway is a wonderful city for monks and artists – a medieval city with many beautiful and inspiring monastic ruins within an hour drive and a rich and fabulous creative arts tradition.  Music pours off the streets and out of the pubs. Becoming a monk in the world doesn't mean removing yourself from life, but immersing yourself in the vibrant pulse of the world with practices to keep you centered. Come not to take, but receive. Don't be a tourist, be a pilgrim.
We – Christine and John Valters Paintner – will be the stewards of this time.  In spring of 2012, we sold everything we owned where we lived in Seattle, Washington, to go on our own life pilgrimage which has led us to Galway, where we now live. It is a place we have fallen in love with and are eager to share with others.  Ireland serves as muse and guide for our own inner monks.
Together we will create a temporary monastic community.  We will explore and reflect on the ways the gift of this landscape and place can help shape our lives when we return to the world.  We will support one another through prayer, adventure, and holy surprises.
Each day we will make a pilgrimage to a sacred site in Connemara, the Burren, or the Aran Islands, to ponder the wisdom of the ancient monks for our own lives.  Through ritual, gentle movement, and silent presence we will enter into the wisdom of these sites. Evening gatherings will offer us a time to reflect, write, and share from our experience.
We will be visiting different monastic sites, spending time there and allowing the places to speak to us.  No hopping off a giant coach with 50 other tourists to snap pictures and move on.  We will be on a private minivan with our driver and 12 pilgrims. You will be able to explore the ruins, dwell in these spaces, let your imagining shape your own longings, and listen for what is birthed forth.
Our evenings will be back in Galway for dinner at wonderful restaurants and you are free to explore live music in the pubs for a real immersion into the city's creative lifeblood.  (There are three dinners when you have the night free for your own exploration.)

8 nights at Adare Guesthouse B&B with single en suite rooms (double if you are traveling with a partner) and a delicious hearty breakfast each morning in the heart of vibrant Galway City, walking distance to everything you need and five minutes' walk from the sea.
7 lunches on our outing days from simple picnics to heartier meals
4 dinners at Galway's wonderful restaurants with commitment to locally sourced food
Private van transport for our group
Ferry ride outing to Inisheer, the smallest of the Aran Islands
Our amazing guides including Tony Kirby of Heart of Burren Walks, Pius Murray  of Cosceim Anama, and archaeologist Michael Gibbons of Archaeology Travel.
Immersion in some of our favorite holy places in Connemara and the Burren, rich in story and inspiration, with time for silence, ritual, poems, song, and reflection. These wild landscapes are known for their elemental and transformative effect on the human imagination.
Daily gatherings at the end of each day in Christine and John's home for poetry, song, reflection, sharing of the pilgrim way, and mutual discovery.
 Sabbath day in the middle to reflect, nourish, and integrate.
A fabulous community of fellow monks and pilgrims.
Option to join a secret Facebook group just for Abbey pilgrims.
A list of suggested reading.

Book of Days
subject to modifications and inspirations as needed due to weather, etc.
Day 1: Tuesday, March 26, 2019
Arrive and settle in at Adare Guesthouse in Galway City. Welcome and orientation begins at 5:00. Please allow enough travel time from the airport – contact Christine for more details or see below. (dinner included)
Day 2: Wednesday, March 27, 2019
INNER HOSPITALITY: YOU ARE A MULTITUDE: Our first day is an orientation and grounding in Galway with a group gathering in the morning and a private walking tour with fellow dancing monk and certified Irish tour guide Mary Flynn, followed by an afternoon free to explore the shops, pubs, walk The Prom, or recover from traveling.  In the late afternoon, we gather together with Claire Davey of American Village Apothecary for some exploration with the herbs native to this region. (lunch included, dinner on your own)
Day 3: Thursday, March 28, 2019
THRESHOLDS & THIN PLACES: On our first day out of Galway City we head toward the Burren, a very thin place where heaven and earth draw close together, and where we spend the morning with our guide Tony Kirby at beautiful St. Sourney's well. She was one of the few women Irish saints. We will have lunch in the charming village of Kinvara and time for quiet exploration in the afternoon.  (lunch and dinner included)
Day 4: Friday, March 29, 2019
PEREGRINATIO & FOLLOWING THE THREAD: We take the ferry out to the island of Inis Oirr, the smallest of the Aran Islands, and meet our guide Pius Murray where we will explore a holy well and the monastic ruins of St. Gobnait, patron saint of bees. (lunch included, dinner on your own
Day 5: Saturday, March 30, 2019
LISTENING TO THE STILLNESS: We head north of Galway City to Headford where there is a beautifully preserved Franciscan Abbey, Ross Errily Friary from the 14th century. After lunch we head to the shores of Lough Corrib and visit Annaghdown where a monastic settlement founded by St. Brendan and his sister can be found. In both places we have ritual and some time for quiet exploration and listening in the stillness. (lunch and dinner included)
Day 6: Sunday, March 31, 2019
SABBATH:  This is a day of rest and integration in Galway City.  You will be encouraged to follow your own threads of discovery this day, giving your body and spirit a chance to receive all the gifts offered so far.  (lunch on your own, dinner included)
Day 7: Monday, April 1, 2019
NATURE AS MENTOR AND SOUL FRIEND: We head out to Connemara where we meet our guide archaeologist Michael Gibbons for an exploration of the landscape and stories of the ancient ruins. (lunch included, dinner on your own)
Day 8: Tuesday, April 2, 2019
WEAVING THREADS TOGETHER: We return to Connemara and hike the trail to Maumeen Pass (about 5 km and 170 meters of climbing on rocky trail) where there is significant history connected to St Patrick. We will have a group ritual there at the chapel and have time to explore the sacred well and stations of the cross. In the evening we will have a special gathering to complete our pilgrimage together with fabulous musician Little John Nee. (lunch and dinner included)
Day 9: Wednesday, April 3, 2019
Departure in the morning, after breakfast.  Please allow 2-3 hours of travel time if you are heading to the airport (Shannon airport takes an hour and 45 minutes and Dublin airport takes 3 hours by bus).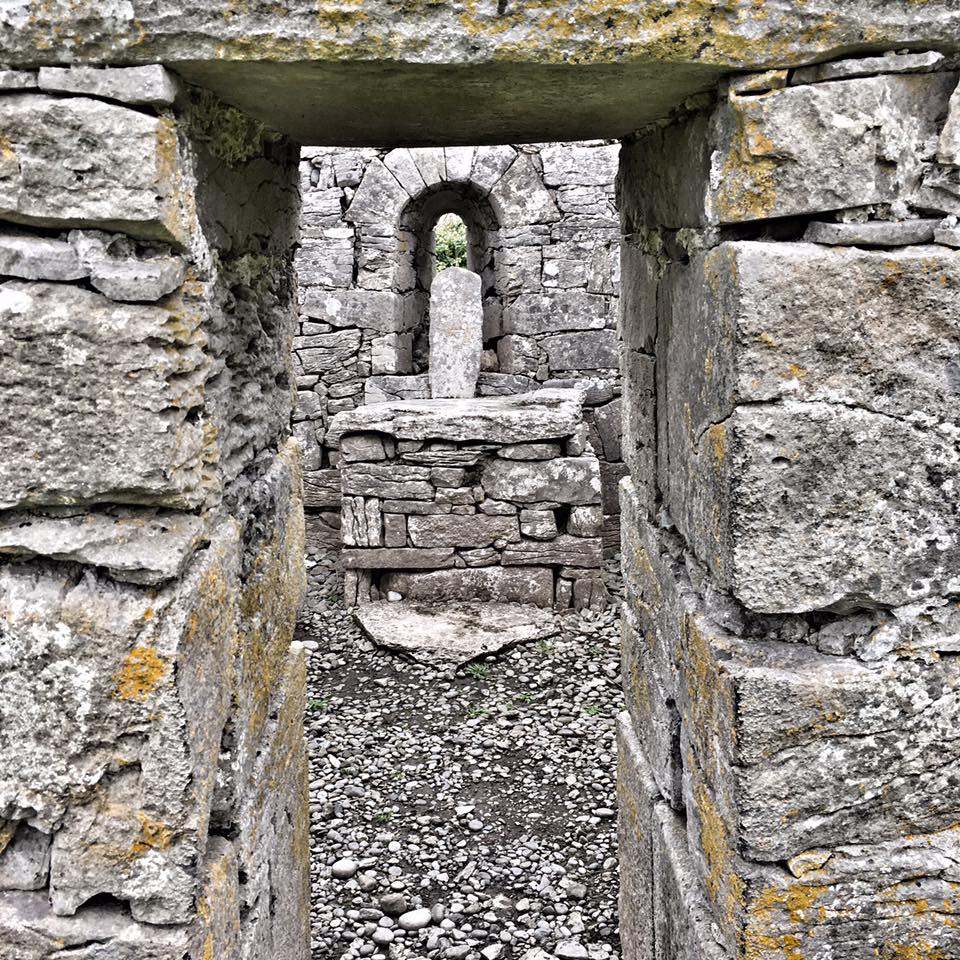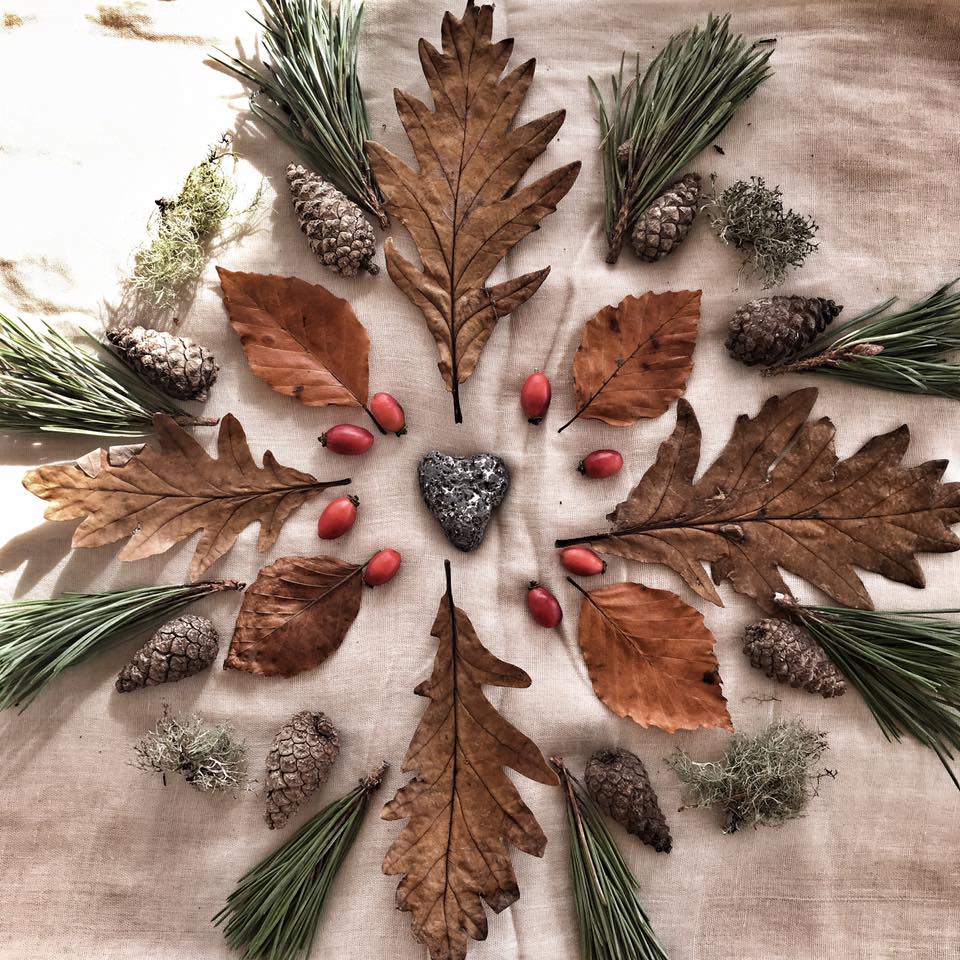 In March of 2014 my wife and I had the privilege of being on a pilgrimage to Ireland's central west coast under the leadership of Christine and John. We were two of eleven pilgrims. I was drawn to the pilgrimage by the inner calling to encounter the sacred ground of Ireland and to be in a group of diverse pilgrims.

It was a time of community, solitude, feasting, praying/meditating, experiencing the holy wells of yesteryear and the present. As almost a year has gone by since the pilgrimage I just handled the rock that was personally presented to me by another pilgrim as a part of the closing rituals of our time together. The saying that was written on the rock, "Beannachd Dia dhuit," (God's blessing to you) remains a significant reminder of the rock like foundation that we experienced during our sacred pilgrimage. Our spiritual leaders opened up their living space, their minds, their faith, their humor, and their non-judgmental and affirming approach to life to warmly lead us through the winds, waves, rocks, and crevices of many sacred places in the west of Ireland. I highly recommend this pilgrimage and its leaders, beautifully grounded in life and Celtic spirituality! —Bob Walk
Deep gratitude to both you and John for the Grace-filled, transformative time in Ireland. I have described my experienced as the most authentically rich, deeply spiritual experience of travel I have perhaps ever known. I wouldn't have changed a single moment! You touched me; I have grown. —Tammy Bell
Like any true pilgrim, I have returned home changed by my experiences with you on pilgrimage. I hungered for ritual and found it at the holy wells of the Burren and Inis Mor. I yearned for community and found it with my brave little band of fellow pilgrims. I searched for beauty and found it on the rocky, wild coast of western Ireland. I prayed for a deeper faith and found it in the lonely monastic ruins that dot the Irish landscape. My pilgrimage filled a place in me that longed to find God in all things; it opened a place in me that will allow me to travel even deeper into the mystery of faith. — Evelyn Jackson
This pilgrimage was an unforgettable experience with unique guidance from deeply spiritual leaders. Christine and John subtlety wove together a transformational experience for each individual and the temporary community of monks. —Judith Hammond
This is not your average tour. It is an opportunity for taking a journey to various sites but also for journeying within, and making that connection with nature and source.  For those who are ready, it may well be the most important journey you will ever take. —Laurette Comeau and Rob Hemingson
What a beautiful journey our pilgrimage has been. Christine and John provided superb leadership with grace, patience, and joy. I am changed for the better by the beauty that is Ireland – this remarkable thin space of holy wells, the chorus of prayers and praise echoing through generations, sacred landscapes, invitations to the holy and the mundane. I depart with joy and deep gratitude for the days here and with our unique tribe. —Margie Waldo Simon
One-of-a-kind. Well thought out and researched. This pilgrimage requires something from the individual joining it other than just showing up for the day's outing. Sophisticated. Spiritual. Intelligent. Supportive. Not for everyone. Approaches Ireland in a reverent way, utilizing monastic themes, but really leads the participant in an exploration of their own specific belief systems. History and culture is also addressed. And excellent food is provided! —Nancy Fuller

We want your pilgrimage experience to be soulfully enriching, stretching and challenging in the best ways, radically hospitable, inspiring, and wildly supportive of where you are. If you're not sure if this program is right for you or your fit with Abbey of the Arts please be sure to review everything here carefully, read more about the Abbey, about Christine and John, about the Holy Disorder of Dancing Monks, read one of Christine's books, and if you feel a YES rising up within we eagerly welcome you to join us!
If you still have questions please get in touch by email. If you want to have a brief Skype session to make a live connection, let us know that as well.
When you register you are making a commitment both to yourself as well as to us and the community that forms. We limit participants to a small intimate group, so dropping out affects the group experience and us as small business owners. We know sometimes life intervenes and cancellations happen. Please be clear on our cancellation policy. But also please be clear on your commitment to this experience.

Single Room
€3250
priced per person
Double Room
€2950
priced per person
Note: Double rooms are reserved for pilgrims traveling with a family member/friend/partner
We offer a €100 discount off your final program payment for previous pilgrimage participants. Please let us know if you qualify for this discount on the registration form.
Pay your nonrefundable €600 deposit and register
Balance of Payment Due Dates
will be listed when dates for 2021 are scheduled
There are no refunds after these dates.  Please purchase travel insurance to protect against emergency situations. You will receive a reminder by email for the final pilgrimage payment along with an invoice for payment. Payment can also be made by bank transfer or cheque. Please contact us for details. If you prefer to make payment in USD$ please let us know and we can arrange that and let you know the current rate of exchange.
INCLUDED
8 nights single room en-suite (unless double option is chosen)
daily breakfast
6 lunches
4 dinner entrees
all transportation
entry fees for group outings
NOT INCLUDED
travel to and from Galway
trip insurance (required)
beverages, desserts, appetizers, gratuities
1 lunch and 4 dinners (lots of inexpensive options in Galway)

1. Please read through this entire page including Policies and FAQs (below) and contact us with any questions or concerns.
2. Go to the Ireland Pilgrimage Registration page, fill out the requested details and submit payment for your deposit.
3. Sign the Terms and Conditions (click the link to preview them, you will be asked to sign them electronically once your deposit and registration form are completed.) Paying your deposit implies consent to these and all the information on this page.
5. Purchase travel insurance to include trip cancellation ("cancel for any reason" highly recommended), repatriation of remains, medical, and loss of property. We recommend purchasing as soon as you make the deposit. While we can't make recommendations for specific travel insurance providers, this website can be helpful in comparing different options.

You will need a passport to travel to Ireland.  U.S. citizens can visit for up to 3 months on an automatic travel visa.  EU citizens can enter visa-free.  Citizens of other countries should check with your local Irish embassy.
This pilgrimage will require some hiking and walking over rough and muddy ground.  You should be able to walk 3 miles comfortably over very uneven terrain and be able to climb stairs and over things. The hike to Maumeen Pass has 170 metres of elevation gain on uneven ground. Pack sturdy waterproof hiking boots and clothing suitable for both cool and warm temperatures, and rainy weather. Rain trousers and a good rain jacket are both essential for comfort.

Where is the B&B located?
You will be staying 3 blocks away from Galway City center, close to the famous Spanish Arch, the Long Walk, shops, and pubs, as well as from the beautiful Promenade along Galway Bay.  It is about a 10-15 minute walk to Eyre Square and the bus station.
What is the weather like?
Bring layers to wear.  Ireland is often rainy and cool, even in the summer, but we can also have sunny and warm days.  Umbrellas are often useless in the wind, so best to have a good rain jacket, rain trousers, and waterproof boots (we highly recommend all three).  It is a temperate climate and rarely gets very hot or very cold (although the damp and wind can make it feel colder).
What is included with the meals?
Meals will all be at different restaurants that we love, so there will be options.  Your meal includes a main course/entree.  Servings in Ireland are generally pretty hearty.  Beverages, appetizers, and desserts are an additional cost.  Pitchers of water will be provided to the table. We cover the gratuities for the meals we provide.
What payment forms do you accept?
You can pay by credit card, cheque, or bank transfer (we will send details upon request).  If you would prefer to pay the amount in USD$, please let us know and we will send you the exchange amount and instructions.
What happens if I have to cancel my participation?
The €600 deposit is an administrative fee that secures your space in this small pilgrimage and is nonrefundable. There are no exceptions to the refund policy. The balance of the program fee is due by the dates mentioned above and is nonrefundable after that time.
We require that you obtain travel insurance to include trip cancellation (cancel for any reason coverage will give you the widest leeway for cancellation) which will cover financial losses from any personal emergencies or other events which require your cancellation.
What happens if the organizers have to cancel the pilgrimage?
In the unlikely event that we either do not have enough participants registered four months prior (by the final payment due date) or if there is an emergency which prevents Christine and/or John from leading the experience, all of your pilgrimage fees paid will be refunded or we will offer you a space on a future pilgrimage (your choice). However, we are not responsible for any other losses, including your travel expenses which you may incur due to this cancellation. We require that you obtain travel insurance at the time of your booking confirmation to cover this possibility.
What is the schedule of the day like?
Our days will be full, but we hope to provide a sense of spaciousness within the rhythm of our time.  Breakfast is served at the B&B between 8 and 9. We will leave the B&B each day at 9:00, boarding our private van, and head out to our morning site. Almost all the sites (except for Inisheer where we catch the ferry) are within an hour's drive. In each place we plan to spend a couple of hours (depending on our time and schedule) to really sink into the gifts it offers to us.  Lunch will be provided at local restaurants on all of the outing days or we will bring a picnic with us if there aren't any nearby options available.
In the afternoons, we will sometimes visit a second site, or linger at the first, again with a sense of slowness governing our time.  We plan to be back to Galway city each day by 4:00 (the only exception to this is our day out to Inisheer, when we will return around 7:00).  There will be time for an afternoon nap or walk break until 5:30 when we gather to share about what we are discovering, before heading to dinner at one of Galway's many fabulous restaurants.
Keep in mind as well that because we are heading out into wild places, there isn't always a bathroom readily available, especially on our hikes. So keep this in mind, going in nature is always an option, and we do our best to offer restroom breaks as often as possible.
Will you match me with a roommate?
Everyone who participates will have a single room with their own bathroom, unless you are travelling with a friend or partner, in which case you can share a double room for a reduced program fee.
How much walking is there?
Our outings to Inisheer and Maumeen Pass all require the ability to walk about 3-4 miles over uneven with the Pass also at an elevation of 170 meters.
How do I best prepare for this time?
Once you say yes, the pilgrimage has already begun! Pay attention to the dreams of your waking and sleeping life in the coming months to see what is being stirred.  Christine and John will be sending some suggested reading and reflection.
Can you suggest some additional places to visit in Ireland?
Absolutely, we are happy to recommend several other key monastic sites for you to visit before and/or after your pilgrimage. This will be sent with your orientation materials.
What is the best way to get to Galway?
You can arrive either to Shannon airport to the south (bus runs every hour and takes 1 hour and 45 minutes to reach Galway) or Dublin airport to the east(at peak hours buses run every half hour and take 3 hours to reach Galway ).  The buses from both locations are direct to the city center.  Galway is served by several bus and train lines.  The coach and train station is about a 15-minute walk or short taxi ride away from your lodging.  More specific travel directions will be sent after registration. Please allow an additional 2-3 hours travel time to get from the airports to Galway city.
Travel to Galway is not included in your pilgrimage fee.

Your Guides for the Journey
Christine Valters Paintner, PhD, REACE is the online abbess of Abbey of the Arts, a global community serving thousands of monks, artists, and mystics who are hungry to integrate contemplative practice and creative expression. Christine is also the author of eleven nonfiction books on monastic spirituality and creativity, as well as a poet who has been published in several journals. She has lived on the wild west coast of Ireland for the last five years, falling always more in love with the place. Her forthcoming book The Soul's Slow Ripening: 12 Celtic Practices for Seekers of the Sacred is being published by Ave Maria Press in September 2018.  You can find out more about Christine here or see more of the books she has written here.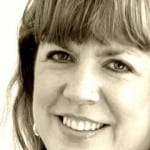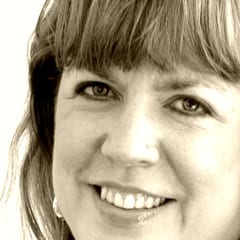 John Valters Paintner, MTS
John studied education and earned a teaching certificate in his home state of California.  John later went on to earn a Masters in Theological Studies at the Jesuit School of Theology in Berkeley.  After working in parish ministry for several years, John returned to the classroom, teaching high school religion with a focus on the Hebrew Scriptures for twelve years.  After a sabbatical year abroad, John now works as Prior of the Abbey of the Arts along side his wife of twenty years, Abbess Christine, living together in Galway, Ireland. Visit the "
About John
" page for more information.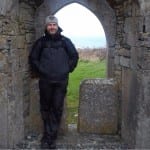 A little video I made with some images of places you will be visiting (and song by Noriana Kennedy, a Galway musician)