with Christine Valters Paintner, PhD, Betsey Beckman, MM, Rev. Valerie Allen, DMin, Polly Burns, MA, and Simon de Voil assisting
October 10-16, 2020| limited to 18 participants - FULL


Come to the sacred island of Iona in Scotland during a very special time of year where together we will practice listening for the wisdom of those who have gone before us.
We will gather at the thin place of Iona, where heaven and earth are said to press close to one another. It will also be a very thin time of year as we anticipate the Christian feasts of All Saints and All Souls, a time of honoring the profound wisdom legacy that saints and ancestors have left for us.  These feasts coincide with the Celtic feast of Samhain, which marks the beginning of the dark half of the year in the northern hemisphere and is a festival of the final harvest and remembering the dead.  These moments on the great turning of the year's wheel are believed to be when the veil between worlds becomes transparent and those who walked before us are especially accessible to us.
Join us for a 6-night live retreat welcoming in the gifts of this dark time and honoring the many souls and saints of our lives through creative expression.  Ritual, poetry, photography, working with nature symbols, song, storytelling, and movement will be our tools to grow in awareness of those who walked the earth before us and to listen for the wisdom they offer to our own life circumstances.  We will also walk the landscape of Iona together as pilgrims, journeying to special places on the island for reflection and prayer.
We will explore the gift of our genetic and spiritual roots and celebrate the coming of the fruitful darkness when the seeds of new beginnings are planted.  Two of the saints most closely associated with Iona are St. Columba (or Columcille) and St. Brigid, so we will be focusing our attention on their wisdom in particular to guide us.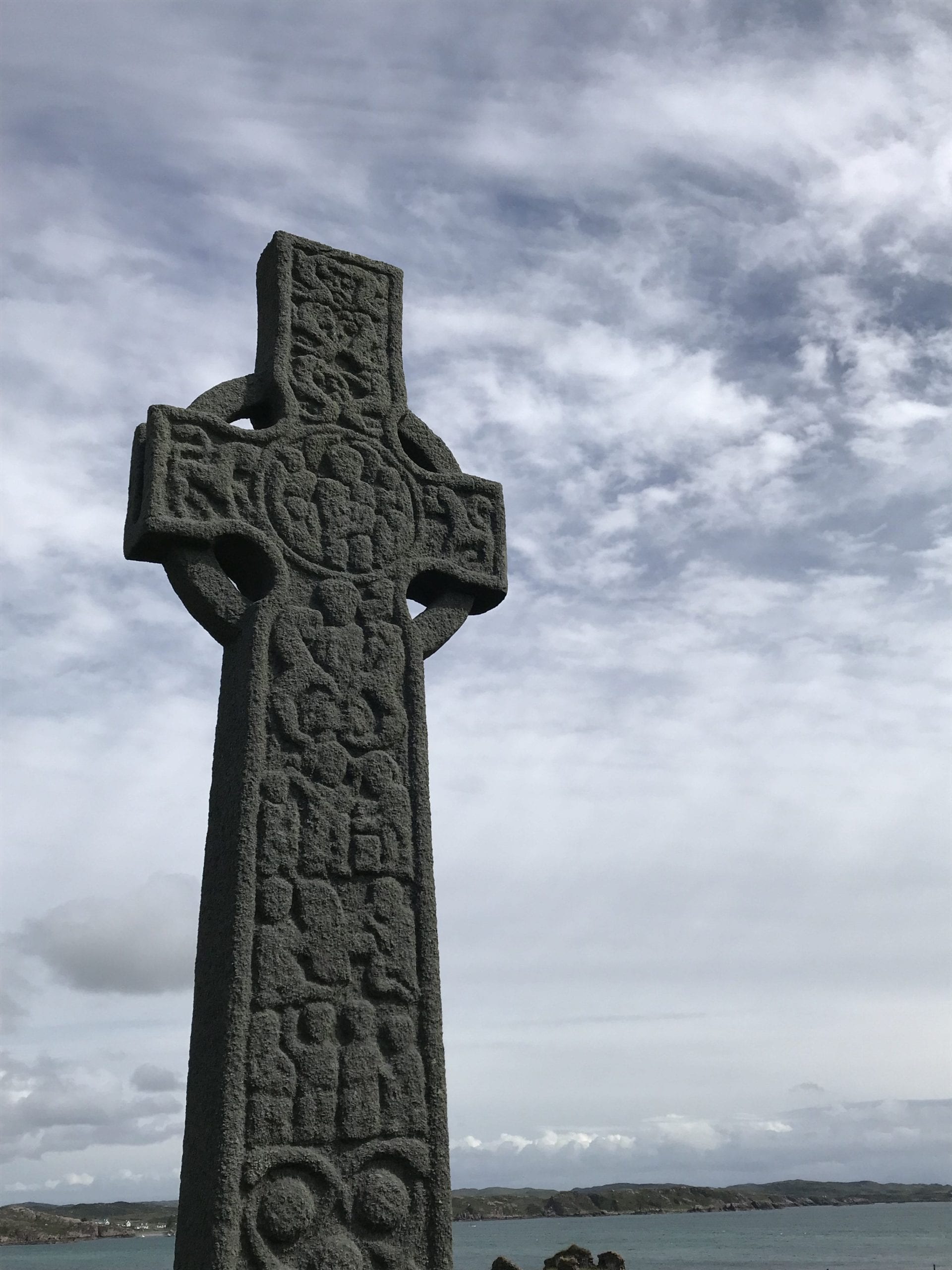 Gather with us and a community of kindred spirits to welcome in the presence of the Communion of Saints who support us in each moment.  Together we will honor this very sacred time of year.
The journey to Iona is a pilgrimage in itself with planes, buses, trains, ferries, and more buses required. We will assist you in planning for how to get there.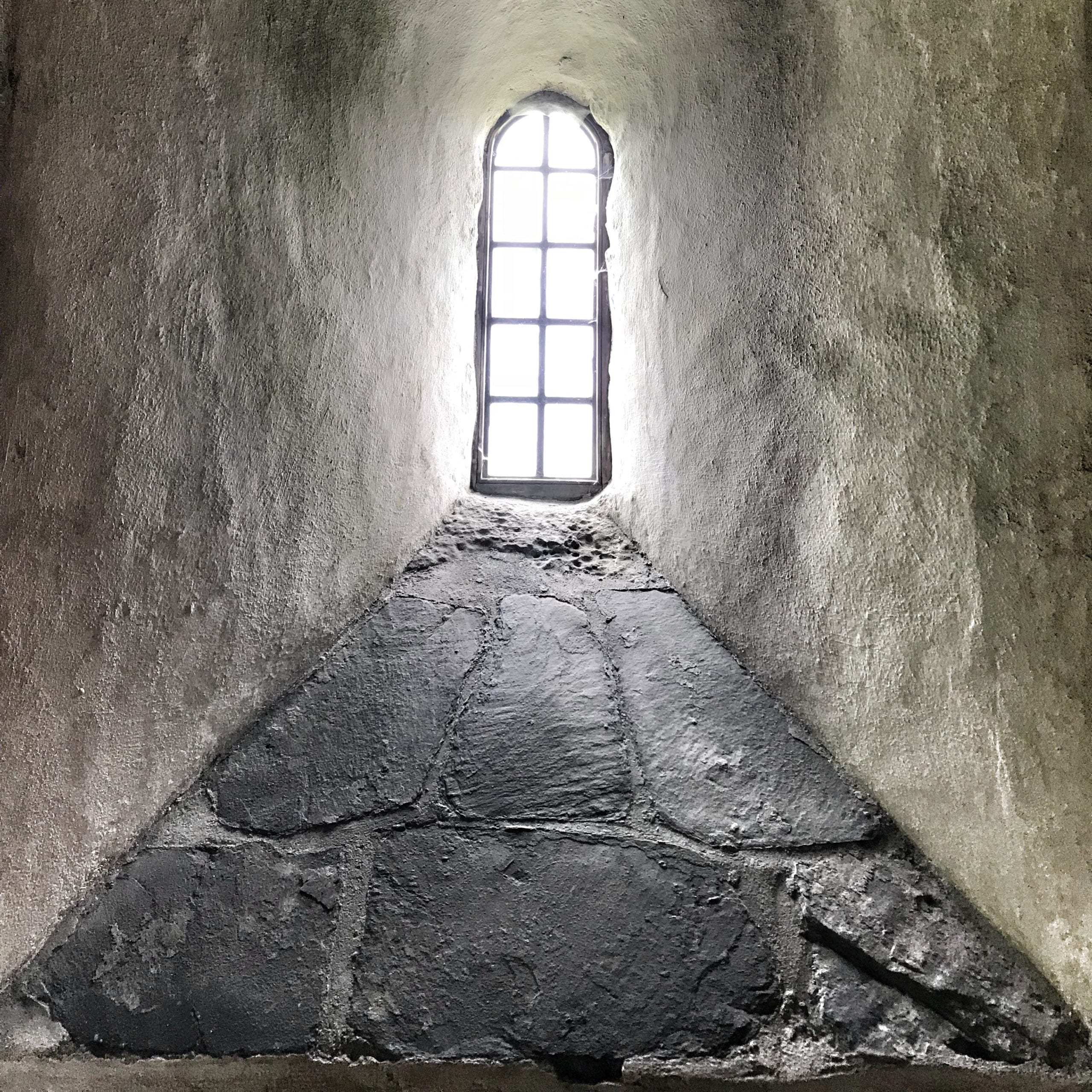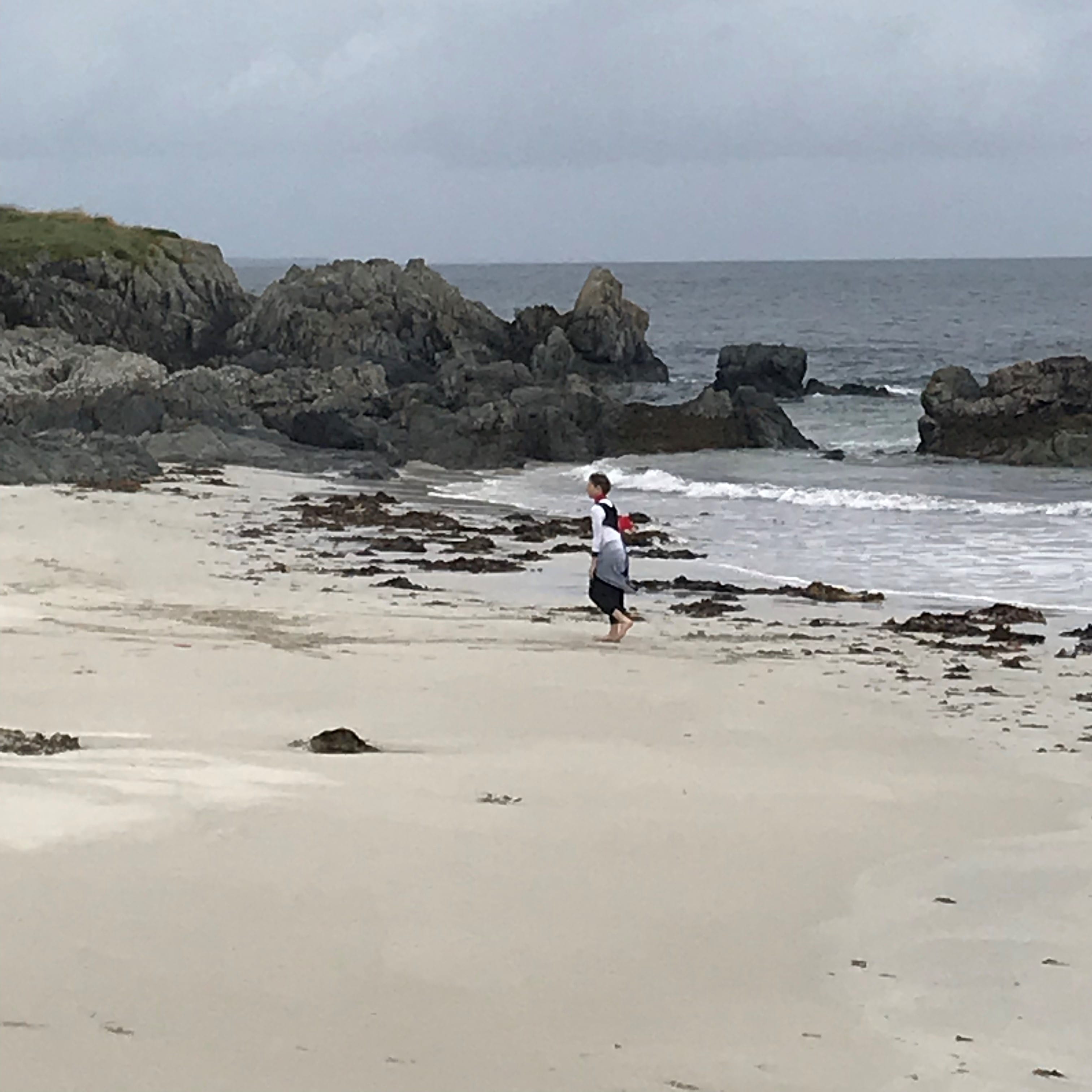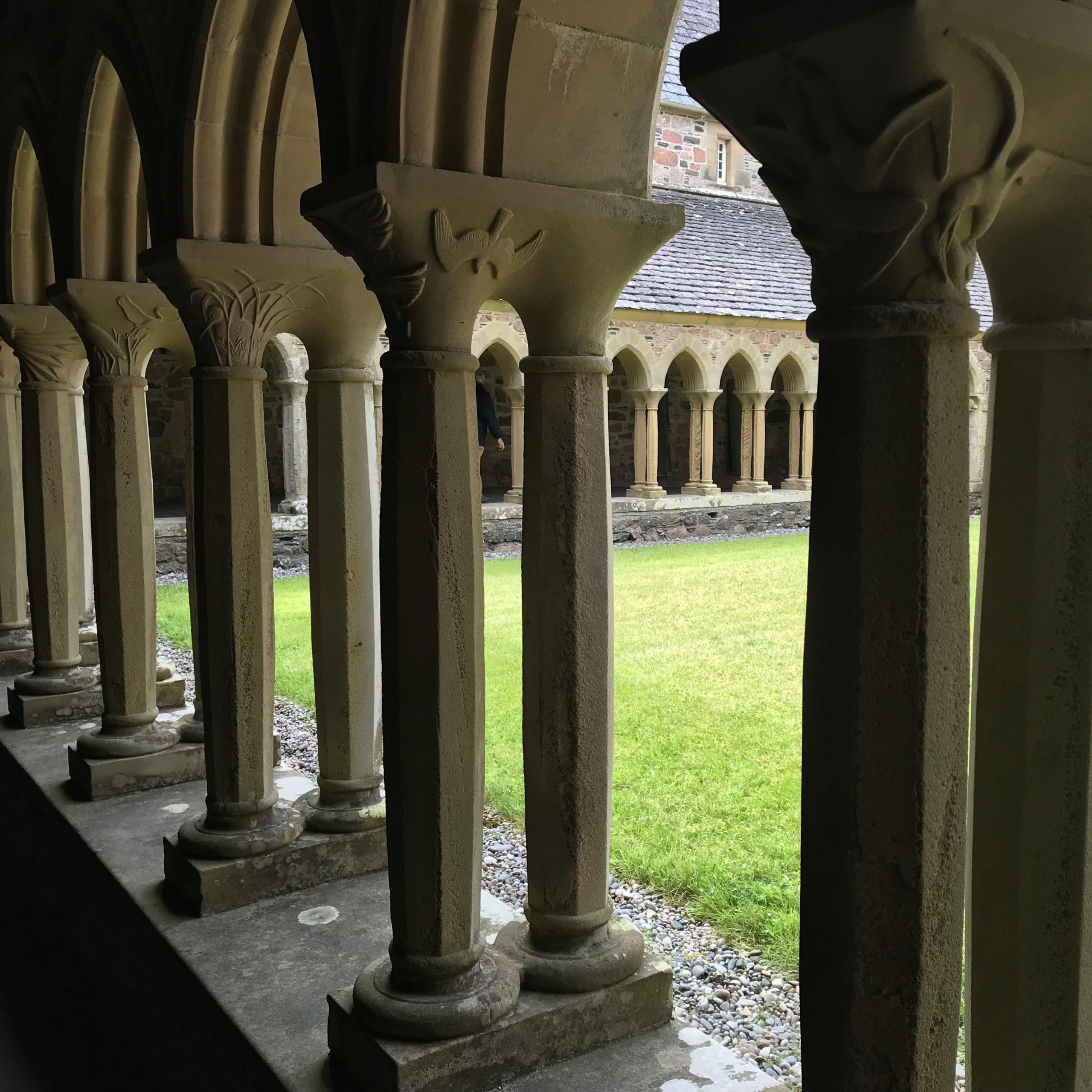 October 10, 2020
Meet Polly and Valerie at the Oban* ferry terminal (we will confirm the meeting time in April 2020 when the final payment is due, please don't make firm travel arrangements until this time). Together you will take a ferry to the island of Mull, a private van across Mull, and then the ferry to Iona. Betsey and Christine will be waiting on Iona to welcome you to our retreat!
October 11, 2020-October 15, 2020
We begin our daily retreat rhythm with morning prayer, followed by breakfast, a morning session to deepen into our theme with reflection, writing, art-making, song, movement, and outings on the land, then lunch and an afternoon break for wandering or resting, a gathering before dinner to reflect on the day, dinner, and evening prayer. We will have time to join in the Iona community prayers when possible.
October 16, 2020
Depart together after breakfast for the ferry-bus-ferry back to Oban where we will say our goodbyes.
*Oban is a 3-hour train ride from Glasgow, so it is recommended that you consider arriving to Oban the night before (on October 9th) and stay overnight. There are many nice hotels. We've stayed at the Columba Hotel (less expensive) and the Perle Oban Hotel (one of the closest to the ferry terminal) before.

We want your pilgrimage experience to be soulfully enriching, stretching and challenging in the best ways, radically hospitable, inspiring, and wildly supportiveof where you are. If you're not sure if this program is right for you or your fit with Abbey of the Arts please be sure to review everything here carefully, read more about the Abbey, about Christine, about the Holy Disorder of Dancing Monks, read one of Christine's books, and if you feel a YES rising up within we eagerly welcome you to join us!
If you still have questions please get in touch by email. If you want to have a brief Skype session to make a live connection, let us know that as well.
When you register you are making a commitment both to yourself as well as to us and the community that forms. We limit participants to a small intimate group. We know sometimes life intervenes and cancellations happen. Please be clear on our cancellation policy. But also please be clear on your commitment to this experience.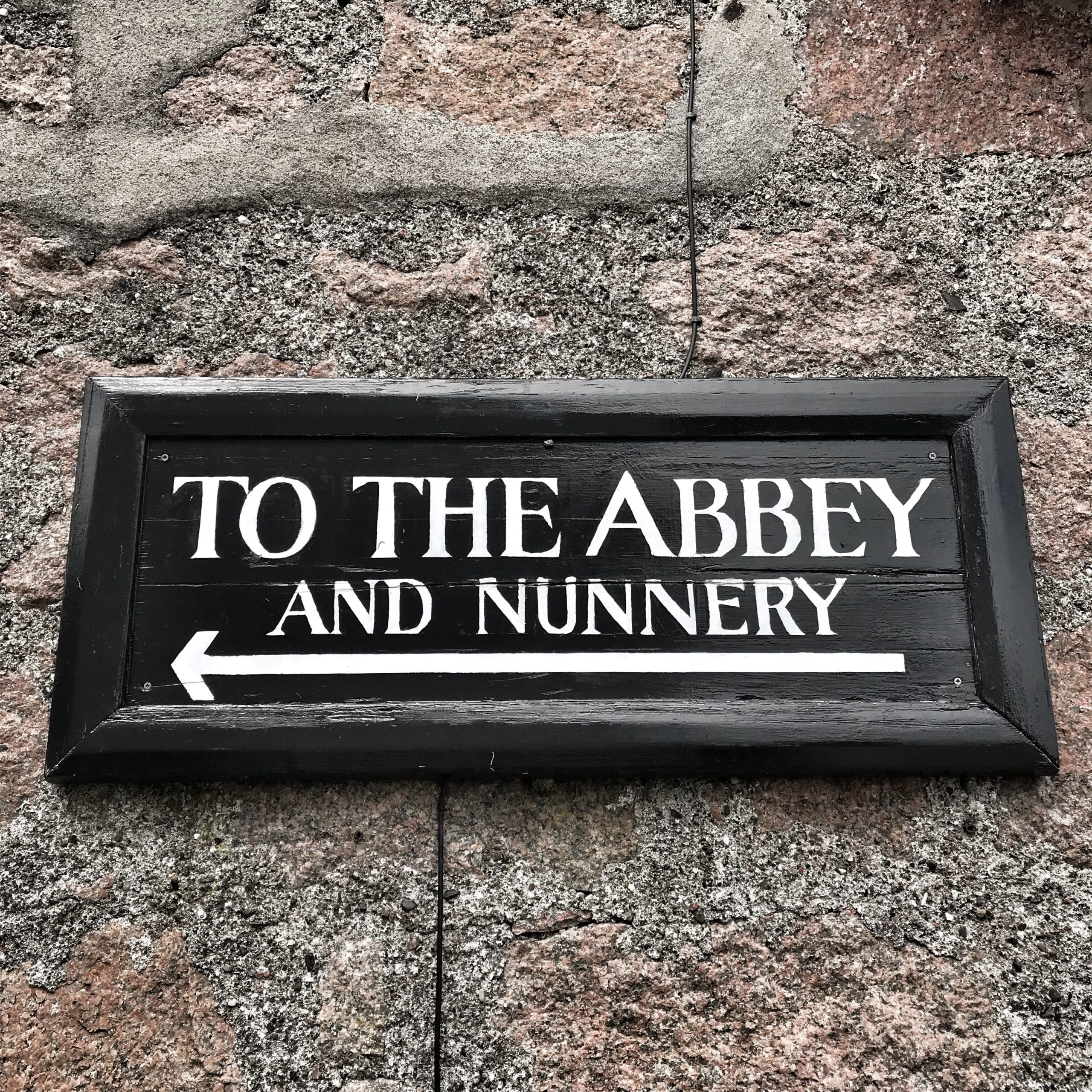 Included
6 nights of lodging at the Bishop's House retreat center on Iona (Please note: All bathrooms are shared)
All meals during the retreat – breakfast, lunch, and dinner
Transportation from Oban to Iona (you are responsible for getting to Oban)
Program guidance, prayer, and ritual from Christine, Betsey, Polly, Valerie, and Simon
An option to join a secret Facebook group just for Abbey pilgrims
A suggested reading list of recommended books in Celtic spirituality
Not Included
Travel to Oban, Scotland (3 hours by train from Glasgow)
Lodging in Oban if you choose to arrive early
Any extra meals or drinks not indicated above
Travel insurance (required)

Please read through this entire page including Policies and FAQs (below) and contact Christine with any questions or concerns.
Go to the Iona Pilgrimage Registration page, fill out the requested details and submit payment for your deposit.
Sign the Terms and Conditions (click the link to preview them, you will be asked to sign them electronically once your deposit and registration form are completed.) Paying your deposit implies consent to these and all the information on this page.
Purchase travel insurance to include trip cancellation ("cancel for any reason" highly recommended), repatriation of remains, medical, and loss of property. We recommend purchasing as soon as you make the deposit. While we can't make recommendations for specific travel insurance providers, this website can be helpful in comparing different options.

You will need a passport to travel to Scotland.  Please check with your local Scottish embassy for any visa requirements.
This pilgrimage will require some hiking and walking over rough and muddy ground.  You should be able to walk 3-4 miles comfortably over very uneven terrain and be able to climb stairs and over things. Pack sturdy waterproof hiking boots and clothing suitable for both cool and warm temperatures, and rainy weather. Rain trousers and a good rain jacket are both essential for comfort.
The bedrooms are all up one flights of stairs, so you will need to be able to navigate stairs to participate. All bathrooms are shared.

Where are we staying on Iona?
We are staying at the Bishop's House retreat center which is run by the Church of Scotland (Anglican) but participants from any faith background (or none at all) are most welcome to join us.
What is the weather like?
Bring layers to wear.  Scotland is often rainy and cool but there can also be sunny and warmer days.  Umbrellas are often useless in the wind, so best to have a good rain jacket, rain trousers, and waterproof boots (we highly recommend all three).  It is a temperate climate and rarely gets very hot or very cold (although the damp and wind can make it feel colder).
What meals are included?
All three meals – breakfast, lunch, and dinner – are included and served at Bishop's House for the duration of our retreat.
What payment forms do you accept?
You can pay the stated fee in GBP£ by credit card (we will send details upon request).  If you would prefer to pay the amount in USD$ or Euros €, please let us know and we will send you the exchange amount and instructions. For dollars and euros we can also accept a check/cheque or bank transfer.
What happens if I have to cancel my participation?
The £750 deposit is an administrative fee that secures your space in this small pilgrimage and is nonrefundable. There are no exceptions to the refund policy. The balance of the program fee is due by April 10, 2020 and is nonrefundable after that time.
We require that you obtain travel insurance to include trip cancellation (cancel for any reason coverage will give you the widest leeway for cancellation) which will cover financial losses from any personal emergencies or other events which require your cancellation.
What happens if the organizers have to cancel the pilgrimage?
If there is an emergency which prevents Christine and/or John from leading the experience, all of your pilgrimage fees paid will be refunded except for the initial deposit, or you can transfer your full payment to a future date. We are also not responsible for any other losses, including your travel expenses which you may incur due to this cancellation. We require that you obtain travel insurance at the time of your booking confirmation to cover this possibility.
Will you match me with a roommate?
Everyone who participates will have a single room with their own bathroom, unless you are traveling with a friend or partner, in which case you can share a double room for a reduced program fee.
How much walking is there?
One of the wonderful things about Iona is how walkable it is and we include different outings to sites on the island as part of our pilgrimage experience. We recommend that you be able to walk about 3-4 miles over uneven ground.
How do I best prepare for this time?
Once you say yes, the pilgrimage has already begun! Pay attention to the dreams of your waking and sleeping life in the coming months to see what is being stirred.  Christine and Betsey will be sending some suggested reading and reflection.
What is the best way to get to Iona?
You will want to fly into Glasgow airport (Edinburgh airport is also possible, it just requires a longer train ride to Oban). From Glasgow airport there is a shuttle bus which you take to the Queen Street Train Station. From there you board a train to Oban. This is the website for the Scottish railway, you can search for train schedule times there. Usually best to buy your ticket a few weeks ahead online as you will save some money. The train generally leaves about every two hours and takes three hours to make the journey. It is a beautiful ride!
Travel to Oban and overnight lodging there is not included in your pilgrimage fee.
Please do not book your travel plans until the final payment is due so we can be sure we have enough participants and we can confirm at that time when we will need you to meet in Oban for departure and when we will return. Since schedules do change we cannot confirm these details until closer to the date. If you plan to arrive in Oban on October 9th (the day before we begin) you will be just fine.

Carbon Offsets and Travel
Travel has a significant impact on the environment but we also know that travelling with intention as a pilgrim can expand our hearts to ourselves and others in ways that are much needed in our world. The world needs more pilgrims and fewer tourists.
We invite you to be mindful when travelling, and consider taking public transport when you arrive to a country rather than rent a car if possible, and travel by train or public bus if you are going between countries rather than flying.
Abbey of the Arts has made a commitment to contribute a portion of the fees from our pilgrimages and live retreats to carbon offsetting companies that have been certified by third party organizations for their effectiveness. This is in addition to our Earth Monastery work to help nourish an earth-cherishing consciousness, as well as limiting the number of live programs we offer and our own air travel as much as possible. We believe Earth is our original monastery, the source of our contemplative wisdom and creative inspiration.In 2020 and 2021 we have chosen three companies to support. You are invited to consider making an additional contribution yourself if you are able.

Your Guides for the Journey
Christine Valters Paintner, PhD, REACE is the online abbess of Abbey of the Arts, a global community serving thousands of monks, artists, and mystics who are hungry to integrate contemplative practice and creative expression. Christine is also the author of eleven nonfiction books on monastic spirituality and creativity, as well as a poet who has been published in several journals. She has lived on the wild west coast of Ireland for the last five years, falling always more in love with the place. Her latest book The Soul's Slow Ripening: 12 Celtic Practices for Seekers of the Sacred was published by Ave Maria Press in fall 2018.  You can find out more about Christine here or see more of the books she has written here.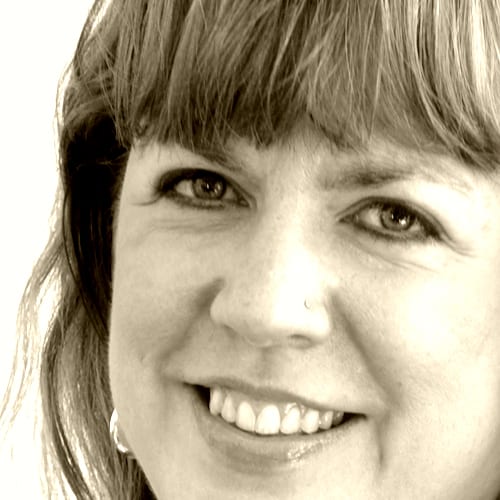 Betsey Beckman, MM, is nationally acclaimed as a spirited dancer, storyteller, teacher of SpiritPlay and dancing Spiritual Director. With her extensive repertory of sacred storydances, she is regularly featured as artist/presenter at national conventions as well as local churches. She earned her Masters in Ministry degree from Seattle University, her certificate in Movement Therapy from the Institute for Transformational Movement, and is a certified InterPlay leader. As dancer, choreographer, author, mother, wife, teacher and spiritual director, she is passionate about living life fully and fostering creativity in all those with whom she shares life and ministry. Betsey's publications include books, recordings, and The Dancing Word series of DVDs on embodied prayer.  She offers the gift of playful improvisation whenever possible! Visit Betsey's website here>>.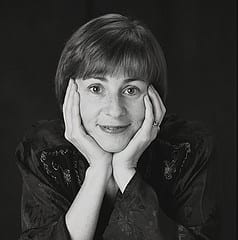 Valerie Allen, D.Min. is a spiritual companion and retreat leader.  Her passion is journeying with others as they discover what truly feeds their soul and glimpse new possibilities for living more fully and compassionately.  She has a Doctor of Ministry with a focus in women's spirituality and gender justice, a Diploma in the Art of Spiritual Direction and is trained in Capacitar wellness practices.  She facilitates HerSpace groups and retreats, creating spaces in which women can meet, share and be spiritually nurtured and empowered.   She loves working creatively, integrating the expressive arts.  Valerie's spirit flies free in mountains and wild places where she's frequently found hiking.  She is a member of the Iona Community and a Church of Scotland minister (with a particular sensitivity to those who find church difficult or who have walked away from it altogether).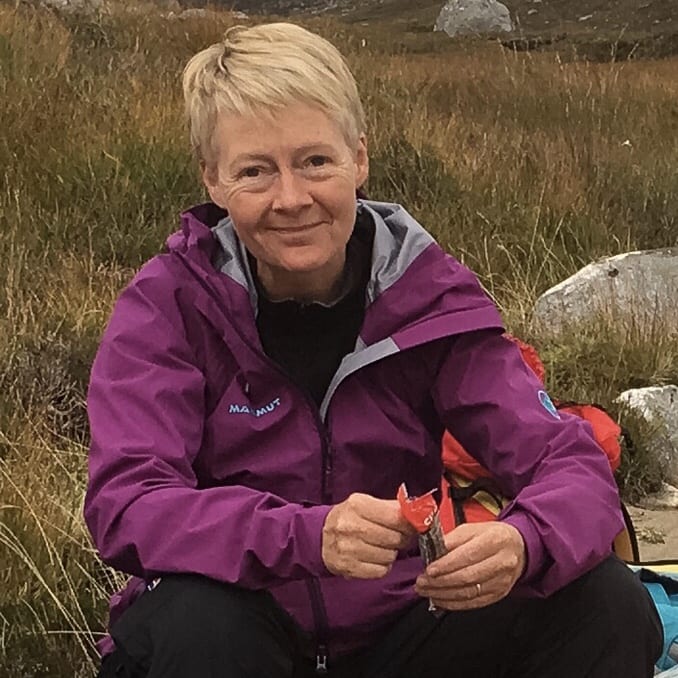 Polly Burns, MA, UKCP has worked for many years as a psychotherapist and trainer in the field of trauma. Most days she can be found in her Lodge by the Lake, creating art and helping clients to connect to the Divine through art and nature. Polly has travelled widely to train as a facilitator of Equine Facilitated therapy, Expressive  Arts and Eco-therapy. Always been a lover of nature, horses and creativity Polly now integrates all of these into her practice. She is a licensed facilitator of Chakradance,  The Art of Allowing , Creative Awakenings and is a facilitator and Instructor for the HEAL method of Equine Facilitated Therapy. A member of the Iona Community, Polly was coordinator of their healing ministry for 11 years and when in that role ran regular retreats on the Isle of Iona.  With roots in the contemplative and monastic traditions, Polly also draws wisdom from other spiritual paths such as Druidry and Sufism. She is passionate to help those wounded by the institutional church, to restore their image of God and themselves. Visit Polly's website here>>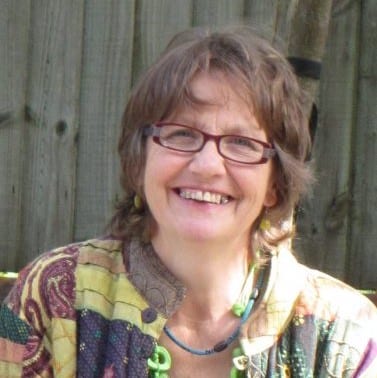 Simon de Voil is an interfaith/interspiritual minister, sacred musician, youth worker and sacred object maker. In all these vocations, he uses music and carpentry as a means to help individuals and groups connect sacred presence with everyday life.
A dynamic and talented preacher, public speaker, and musical performer, Simon has shared his unique combination of creative worship, sacred music, and storytelling with universities, community groups, churches and spiritual gatherings across the US, Australia, and Scotland. His music explores themes of the inner landscape of the soul, the enchantment of the natural world and is deeply woven around his own personal spiritual practice. Visit Simon's website here>>