Honoring Saints and Ancestors
A women's discernment journey through the story of the Selkie
Registration Fee: $70 USD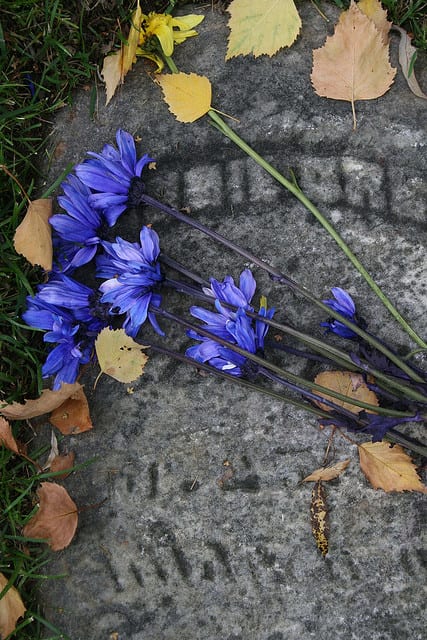 The Christian feasts of All Saints and All Souls on November 1st and 2nd honor the profound legacy of wisdom our ancestors have left to us. These feasts coincide with the Celtic feast of Samhain which marks the beginning of the dark half of the year in the northern hemisphere and is a festival of the final harvest and remembering the dead. These moments on the great turning of the year's wheel is believed to be a "thin place" where the ancestors are especially accessible to us across the veil.
Join us for an online self-study retreat experience welcoming in the gifts of the dark time and honoring the many saints of our heritage. We will explore the gift of our genetic and spiritual roots and celebrate the coming of the fruitful darkness (in the northern hemisphere) when the seeds of new beginnings are planted. November is traditionally the month of remembering the dead. Welcome in the presence of the Communion of Saints who support us in each moment.
Connection to our ancestors can give us a powerful anchor and sense of belonging. We carry stories in our blood. Honoring them and giving them voice helps us to claim our own stories more fully.
You will be invited to honor this very sacred time through ritual, poetry, art-making, song, and movement. These will be our tools to grow in awareness of those who walked the earth before us and to listen for the wisdom they offer to our own life circumstances.
Do you long for ways to enter more mindfully into this holy time of year? Are there stories you would like to remember and honor?
Five days each week for three weeks you will receive an email with a link to the day's content. The 6th and 7th days are a time for rest and integration. The materials are in written, audio and video formats which you can read, listen to and watch at any time. You have forever access to the materials in the course.
This retreat will be hosted on our easy-to-navigate platform with Ruzuku, a private website with lifetime access to the materials.

Content is delivered through reflections, suggested practices, and questions to ponder.

Two guided movement videos with 

Betsey Beckman

 for Week 1 and 2
Two song recordings – one of the "Grandmother Song" by Lorraine Bayes and the other a Litany created by Betsey for this retreat
A list of suggested songs about the wisdom of ancestors
Your Guides for the Journey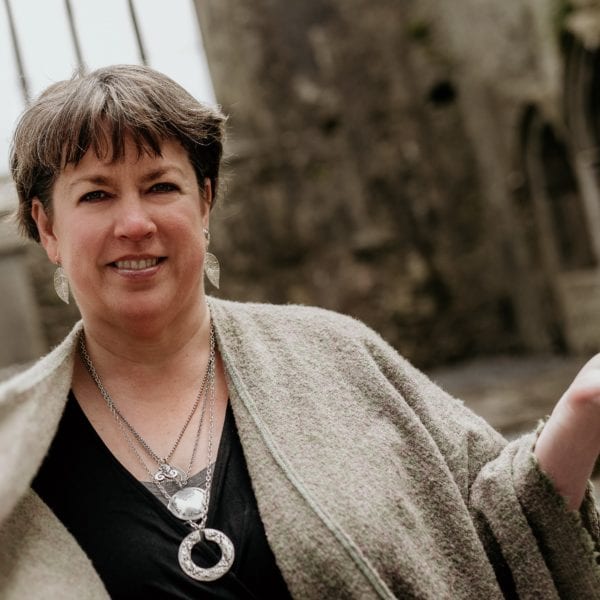 Christine Valters Paintner, PhD, REACE
Christine is the director of AbbeyoftheArts.com, a virtual monastery exploring contemplative practice, creative expression, and ways to nourish an earth-cherishing consciousness. She is a spiritual director, teacher, pilgrimage guide, and author of nine books on spirituality and the arts. Her deepest belief is that the earth is the original monastery–a wisdom guide and mentor in living a soulful and vibrant life. Visit the "About Christine" page for more information.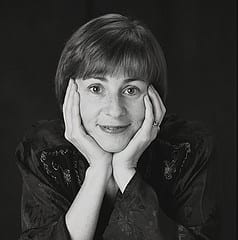 Betsey Beckmann is nationally acclaimed as a spirited dancer, storyteller, teacher of SpiritPlay and dancing Spiritual Director. With her extensive repertory of sacred storydances, she is regularly featured as artist/presenter at national conventions as well as local churches. She earned her Masters in Ministry degree from Seattle University, her certificate in Movement Therapy from the Institute for Transformational Movement, and is a certified InterPlay leader. Betsey's publications include books, recordings, and The Dancing Word series of DVDs on embodied prayer. Find out more about her work at her website: The Dancing Word.
It's Easter Monday and I am sad to see the end of this Creative Flourishing retreat, but oh so grateful for the multi-layered experience. I made the decision to take this journey at the last minute, but with great conviction it would deepen my Christian life. I had no idea what it would be like. It was like nothing I have experienced before. Thank you to Christine for originating the idea and doing such a thoughtful and tender job of guiding us through this journey. My deepest joy was to reconnect with the artist within me. The art literally flowed from me. Like living water. A well-spring fed by Christ himself.
I'll be stepping into the season of Easter and spring with more ease, joy and awake from having prayed with, reflected on, moved with and daily witnessing of the mandalas during the past five and one half weeks. Thank you Christine for your vision, knowledge, design and guidance throughout this Lenten season; Hildegard of Bingen is now a living Saint for me. Betsey, i've become more embodied, through participating in your interpretations of Hildegard in dance and chant. This spiritual community has filled my heart with divine blessings. I will pass these blessings on.
I'm so grateful for this retreat. It has been the most amazing experience of learning and growth, spiritually, artistically, and emotionally. Most of which I was not expecting when I signed up. Christine, I want to thank you again for this amazing Lent retreat. It was a joy, honor and privilege to attend. This has been an experience I won't soon forget. I've learned so much about myself and this process of healing through artistic expression. I look forward to doing more with you
Thank you, Christine, for the best retreat I've ever experienced. I'm hooked on Hildegard! She will ever be part of my spirituality as she has added both depth and richness to my faith.
Sincere and grateful thanks for this marvelous retreat. Your guidance and song will live in my heart. Hildegard's presence has been a source of light and love. Your ministry is much appreciated. We are greener!
This has been a very rich retreat. I have loved creating, singing, breathing, moving, reading and praying with you. Thank you.
My heart is so full. This has been the best retreat in my life.
All prices displayed in USD.
If you need a different payment plan or a scholarship to make this program accessible, please get in
touch with us.