with Christine Valters Paintner, Kayce S. Hughlett, Betsey Beckman, and Trish & Richard Broxvoort Colligan
A self-study retreat (start any time, move at your own pace, lifetime access)
Forest and field, sun and wind and sky, earth and water, all speak the same silent language, reminding the monk that he is here to develop like the things that grow all around him. -Thomas Merton

Are you ready to take a retreat in everyday life through the heart of creation?
We live in a time when our relationship to the natural world has never been more important to the survival and flourishing of all beings.  Transforming our engagement with creation emerges from a deeply rooted contemplative practice where we come to know what Teilhard de Chardin called the "breathing together of all things."  The four primal elements of water, wind, earth, and fire are woven throughout the Hebrew and Christian scriptures and the wisdom of the great mystics, and they can enliven and incarnate prayer and faith.  This 5-week online retreat invites you into a deeply contemplative spirituality which engages creation through ancient texts and prayer practices.  With the support of Christine's wise guidance and special guest teachers and artists, you will explore how the four elements invite you into a spiritual life infused with a reverence for the whole created world.
When we recognize ourselves as a part of the earth community, as the scriptures and mystics have encouraged us to do for centuries, then we begin to see the profound mystery at work in the depths of our souls is the same sacred mystery at work in the natural world.  Contemplative presence to nature transforms our daily choices so we become conscious of how to live within the matrix of creation in life-giving ways.
This online class includes suggested reading from the book Water, Wind, Earth, and Fire: The Christian Practice of Praying with the Elements, weekly reflections to orient you to the week's focus with practices and creative exercises (in PDF format) and a guided meditation recording each week (MP3 file). Experience the elements through image and imagination as facilitator Kayce Stevens Hughlett guides you virtually through the creative process of SoulCollage®. Each week will include exercises to help you create your own collaged card and then interact with it to deepen your personal awareness of earth, wind, fire and water.
Also included are five beautiful songs from River's Voice and two dance/movement videos from Betsey Beckman including her StoryDance video of the Creation story and a video for the fifth week of integration through guided movement.
Awaken your passion for creation through prayerful encounters with the sacred elements as our guides.  Fall in love again with the God who pulses through nature.  Commit to a guided journey of encountering the holy in creation.
Do you long for ways to enter more mindfully into this holy time of year?  Are there stories you would like to remember and honor?

5 weekly overviews with new material and suggestions for mini-retreat experiences by Christine
5 guided meditations led by Christine
5 guided SoulCollage® experiences led by Kayce Stevens Hughlett (introductory video + 5 entry meditations + pdf handout)
5 songs by Rivers Voice to deepen your experience of the elements
2 videos by Betsey Beckman including her dancing the Creation story and a guided movement experience for the final week
You will receive emails with a link to the day's content. The materials are in written, audio and video formats which you can read, listen to and watch at any time. You have forever access to the materials in the course and can move through the retreat at your own pace.
This retreat includes suggested readings from the book Water, Wind, Earth, and Fire: The Christian Practice of Praying with the Elements, to orient you to the week's focus with practices and creative exercises.

Your registration constitutes an agreement with our online program Terms and Conditions below.
No refunds are provided for online program registrations. Please consider your purchase carefully and review the many free materials we have on our website to make sure the program will be a good fit or get in touch with any questions.
You will have access to all the program materials for the lifetime of this website.
The registration fee is per person; we ask that you honor our work by not sharing the program materials with others who are not enrolled.
All materials presented in our online programs are copyright. Please contact us for permission to quote in settings beyond the program.
Some self-study retreats include video or audio recordings of session that were recorded in a live community offering of the retreat and may make reference to forums or other modes of sharing. Please disregard these as self-study retreats do not have these available.
All fees include VAT where applicable.
If you need a payment plan or a more of a scholarship to make this program accessible, please get in touch with us. Small group discounts are also available.

Your Guides for the Journey
Christine Valters Paintner, PhD, REACE
Christine is the director of AbbeyoftheArts.com, a virtual monastery exploring contemplative practice, creative expression, and ways to nourish an earth-cherishing consciousness. She is a spiritual director, teacher, pilgrimage guide, and author of nine books on spirituality and the arts. Her deepest belief is that the earth is the original monastery--a wisdom guide and mentor in living a soulful and vibrant life. Visit the "About Christine" page for more information.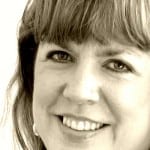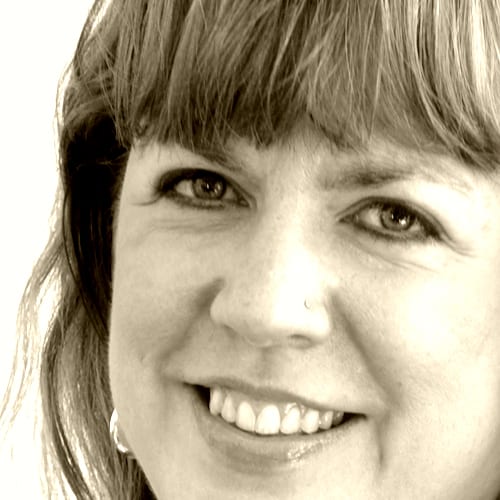 Kayce S. Hughlett, MA, LMHC
Kayce is a psychotherapist, creative muse, and SoulCollage® facilitator.  Operating from the premise that each of us hold our own best answers, Kayce delights in assisting individuals and groups navigating whole life wellness, seeking spiritual discernment and/or exploring the creative process as a tool for authentic living.  Kayce's personal joy, spirit for living and ongoing exploration of life insure time spent with her will offer invaluable insight into your personal story. Visit Diamonds in the Soul to learn more about Kayce.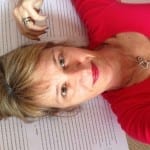 Betsey Beckman, MM
Betsey is nationally acclaimed as a spirited dancer, storyteller, teacher of SpiritPlay and dancing Spiritual Director. With her extensive repertory of sacred storydances, she is regularly featured as artist/presenter at national conventions as well as local churches. She earned her Masters in Ministry degree from Seattle University, her certificate in Movement Therapy from the Institute for Transformational Movement, and is a certified InterPlay leader. Betsey's publications include books, recordings, and The Dancing Word series of DVDs on embodied prayer. Find out more about her work at her website: The Dancing Word.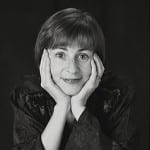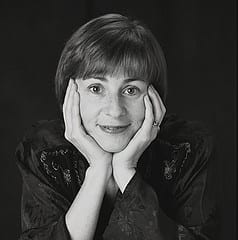 Trish & Richard Broxvoort Colligan
The River's Voice is comprised of Trish and Richard Bruxvoort Colligan, an acoustic duo married in music and life. Trish is a spiritual director for women, offering love through Spirations Interspiritual Formation. Richard is a liturgical theologian currently in the midst of a ten year musical study of the Psalms. Together, their musical presence is more than the sum of their parts. With over a dozen CDs of original music, they tour throughout the U.S. with reflective, heart-opening songs and stories. Visit The River's Voice to learn more about Trish and Richard.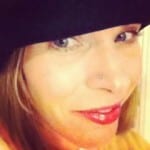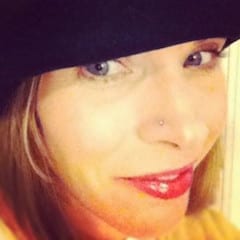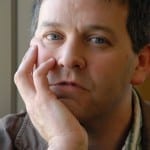 I found Christine's daily emails of softly probing, provocative, questions and ponderings/photography and poetry to be inspirational and encouraging sources during the Easter season; the season that is so longed for during the long days of Lent and so quickly pushed aside after the glory of Easter a.m. celebrations.  My journaling and thoughts for the day were those I suspect I would not have encountered if I had not been participating in the E-Course.  Always a blessing, I was not disappointed with this offering from Abbey of the Arts. -Dianna Woolley at Mind Sieve
This retreat invited me to practice prayer in creative ways and experience the surprising presence of the divine within the elements and beyond. -C.A.
Christine's E-Study on praying with the elements offered me opportunity for ease and consistency for engaged learning. Reconnection with the elements deepened and expanded my experience of the vital divine movement of Nature. Questions asked through daily emails articulated what stirred in my heart waiting to be asked and pondered. Over the entire course, I awakened to a presence of support, assisted through inclusion of sacred scripture and mystical poetry. Forever grateful to you Christine, for your focused gift received as an intention of love. Our God is an awesome God! -Peggy Kober
Blessing of the Elements
While taking The Easter E-course with Christine:
I have been tickled and tossed by the turns of the Wind,
surprised and sustained by the shimmerings of the Sun,
washed and renewed by the Water of Life,
embraced and emboldened by the energy of the Earth.
Praise God from whom all blessings flow!
© Martha Louise Harkness 
-Many, many thanks for this rich opportunity to honor, learn from and celebrate Creation! -Martha L Harkness

For too many centuries, too many Christians have been taught that a deep reverence for the beauty of nature is incompatible with sincere faith. Christine Valters Paintner's Water, Wind, Earth, and Fire thus comes as both a blessing and a gift. Not only is her writing as beautiful as the symbolism she describes, but her wide knowledge of scripture, patristic writing, the mystical life of the saints, and contemporary spiritual poetry makes the reading of this book an inspiring and rejuvenating adventure. -Paula Huston, author of The Holy Way: Practices for a Simple Life
Christine Valters Paintner invites us—with inspiring words and examples—to dive deep into the elemental universe, and encounter there the Mystery that hides in all things. She writes out of the Christian tradition, but her message is as universal as the elements themselves. -Chet Raymo, author of When God Is Gone, Everything Is Holy: The Making of a Religious Naturalist
Amid the current profusion of spirituality-and-nature books, Water, Wind, Earth, and Fire is a rare treasure: a deeply Christian book that also draws us more deeply into contemplation of and relationship with nature. This fine work of spiritual wisdom and guidance offers to both individuals and groups a companion for all seasons. It can soothe at night, enliven in the morning, kindle the human spirit during the day, and at all times serve as a reminder of the abiding presence of the Creator Spirit, which is the spirit of Christ on earth and among us. -Jane Redmont, author of When in Doubt, Sing: Prayer in Daily Life
In a warm, personable manner, Paintner, a Benedictine oblate and spiritual director, invites the reader to engage creation as a sacred text by prayerfully exploring theological dimensions of the elements. Drawing on Celtic tradition, Paintner explores religious and cultural symbolism; for example, water's associations with the direction west, the season autumn, and its physical forms and spiritual dimensions, such as tides, thirst, tears, baptism. Suggestions for reflection and action include the application of lectio divina, a practice of sacred reading typically used with scripture, to nature, encouraging the reader to listen deeply for the stirring of the holy in sacred texts around us. In each chapter, Paintner offers reflections on her prayer life during the book's composition, demonstrating how she applied the spiritual practices she suggests (such as lighting a candle when contemplating Fire). Quotes from scripture, poets, essayists, and Christian mystics encourage the reader to seek divine revelation and comprehension of God's love for all creation by cultivating a contemplative relationship to nature. Simple and powerful, this book will be a welcome new resource for individuals and groups seeking spiritual connection to creation. -Publishers Weekly