*A 6-week online self-study retreat (begin at any time, move at your own pace)*
Description
We may fantasize that if we only had more hours in the day we could catch up with ourselves, but the truth is what we most profoundly need is a new relationship to time and practices which call us to remember that now is all there is.
Instead of "spending time," or "wasting time," or counting "time as money," what if you made a commitment to a new way of experiencing the moments of your days so that you created an opening to the new birth happening right now? When we bring ourselves present we touch eternity.
In this online retreat, Christine and John Valters Paintner will be your guides. Through reflections, meditations, and creative explorations, you will be invited to cultivate your own holy rhythms. We will look to the rise and fall of each day, the weekly gift of Sabbath rest, the monthly waxing and waning of the moon, the unfolding of the seasons, the cycles of our lives, and the perspective of cosmic time to tend the gifts and questions each moment offers to us. We can begin to ask what is it the season for right now?
Drawing from the wisdom of monasticism, sacred texts, mystics, saints, and poets, gospel texts, along with the contemplative practice of lectio divina and other guided meditations, we will bring the gifts of seasonal awareness to the questions we have about where to put energy in our lives and where to draw back and offer ourselves the necessary gift of restoration. We will move toward new insights and clarity about how to move through this life with gentleness and wisdom. Each week will also include a song to help us enter into the theme through other pathways.
The retreat content is delivered online and is asynchronous, which means you can check in at any time and do not need to be there at a specified schedule. We welcome participants from around the globe into our community and conversation.
Our platform for the course is Ruzuku. If you have concerns about whether you can navigate this system, please subscribe to our newsletter and you will receive access to our free Monk in the World online retreat which is hosted on Ruzuku so you can try the system out.
WHAT IS INCLUDED
Recordings of two webinars with Christine (these were offered live during the original version of the retreat for the seasons of Advent and Christmas, you can listen to the audio recordings)
Weekly written reflections from both John and Christine to break open the themes and practices. *Please note, the original version of this retreat was offered over the seasons of Advent and Christmas, so the scripture passages reflect this. The materials are appropriate to move through at any time of year.
Weekly meditation with guided audio recording.
Suggestions for lectio divina and creative practice.
6 songs and movement explorations (4 sessions) from Betsey Beckman to bring the experience into your body and receive the wisdom awaiting you.
Weekly Themes:
Week 1: Hours of the Day
Week 2: Sabbath Rhythms
Week 3: Lunar Cycles
Week 4: Seasonal Time
Week 5: Life Cycles
Week 6: Cosmic Time
Weekly Rhythm
Sunday: Introduction to the theme from Christine
Monday: Scripture reflection from John
Tuesday: Invitation to Lectio Divina
Wednesday: Further reflection from Christine
Thursday: Creative exploration and Song for the week
Friday: Closing blessing
Saturday: Sabbath rest and integration
Registration
Program Fee: USD$150
Use this link to register for the program>>
Terms and Conditions 
There are no refunds for self-study purchases. Please make your selection carefully.
Materials stay available to you indefinitely. There is no "expiration" date for your access.
Discounts are available for small groups wanting to move through the material together:  20% off when 3 people register together, 30% off for 5, 40% off for 7 and above. Please contact Christine by email to request an invoice.
If you need a payment plan to participate, we can arrange that with you directly. We also offer partial scholarships to those for whom the full cost would be a financial hardship. Please contact us to inquire.
Your Guides for the Journey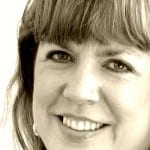 Christine Valters Paintner, PhD, REACE is the online Abbess of Abbey of the Arts, a global, virtual monastery inviting the life-giving dance between contemplative practice and creative expression. Christine is the author of 9 books including The Artist's Rule: Nourishing Your Creative Soul with Monastic Wisdom.
She earned her PhD in Christian spirituality and her professional status as a Registered Expressive Arts Consultant and Educator from the International Expressive Arts Therapy Association. Christine lives in Galway, Ireland, with her husband John, where they welcome groups of pilgrims and monks in the world for a dance on the wild edges of the world.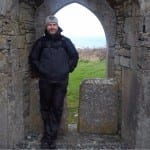 John Valters Paintner, MTS studied education and earned a teaching certificate in his home state of California. John later went on to earn a Masters in Theological Studies at the Jesuit School of Theology in Berkeley. After working in parish ministry for several years, John returned to the classroom, teaching high school religion with a focus on the Hebrew Scriptures for twelve years. After a sabbatical year abroad, John now works as Prior of the Abbey of the Arts along side his wife of twenty years, Abbess Christine, living together in Galway, Ireland.
Praise from Previous Participants
The Abbey, my fellow monks and artists, and all the other pilgrims I've met in the various online retreats have all had such a positive impact on my life…an impact that continues to ripple outward in ever-widening circles. I believe in this work Christine is doing with my whole heart because (a) I have experienced firsthand the amazing transformation and growth that takes place in me as I engage with the materials and other participants in the courses offered and (b) I see that same transformation, growth and blossoming happening in my fellow monks. —Stacy Wills
This is part of what belonging to the Abbey of the Arts means – we are that community – even when a particular course or retreat finishes. We carry the vision, the ambience, the love, the values and the traditions on. We ARE the Abbey, under the wise leadership of Christine. The love between us cannot die, even though we are scattered. We are not dissolved. The vision goes on, growing in each one of us, as we work out what it is to be a monk in the world, creatively expressing all that we have been given. And maybe also the vision of what it means to be this Abbey of the Arts keeps on greening and growing into its fulfillment, as it takes its place in the world. —Caroline Moore
At its heart, Abbey of the Arts is a generous invitation to pay attention to transformation wherever it is happening. I have felt empowered by the Abbey community to express what is honestly going on in my invisible life. How often does one come across that kind of love?
A course with the Abbey community means taking risks. The seasons I've been with the Abbey are times to give language to my experience– to try stuff out and put it out there for reflection and conversation. It's a rare thing to find any culture so safe for taking artistic and theological risks. There's a compelling expectation that this is a place to work out your shit, whatever is coming up, whether intentionally and artistically designed or terrifying and tentative.
Before I did anything online with the Abbey, I thought, "How can an online thing really be transformative and personal?" I was surprised at the depth of conversation. I was surprised at the commitment I was drawn to make to my fellow monks. There's nothing else in the world I know of like this.
My consistent experience has been a sense of the Christine's commitment to the online platform and careful attention to every word and image that is placed there. —Richard Bruxvoort Colligan
The Abbey is the community I call home. I love all the different people I meet and the teachers that I get to work and pray with. I have always been a bit of a pilgrim, a soul traveling sister, but I needed a place to call home. Abbey of the Arts is just that for me. The most life altering retreats for me here at the Abbey have been the Way of the Monk/Path of the Artist and Women on the Threshold. I encourage anyone who hasn't done these retreats to do so, they are amazing. I have discovered with these retreats is the daily assignments not only opens my mind and my eyes but I get better at whatever medium Christine uses. I develop more skill, more confidence. That confidence spills over into other areas of my life. I feel better about myself and in engaging in the world. —Ann Dissek