with John Valters Paintner, Richard Bruxvoort Colligan, Melissa Layer, and Christine Valters Paintner

Description
The Bible is not a single, declarative statement of fact. It is a series of competing voices wrestling with great questions of faith. Of the many Biblical stories, three (The Exodus, The Exile, and The Crucifixion & Resurrection of Jesus) are the most foundational. Prior to each of these watershed moments our spiritual ancestors thought they had life figured out. They thought that they had God figured out, or at least had come to accept their spiritual fate. And then suddenly everything changed: forgotten slaves are rescued, an invincible nation is destroyed, the Messiah is executed and returns.
This self-study retreat will explore these watershed moments in sacred history that motivated the authors of Scripture to write down their stories of faith for themselves and future generations. Through reflection, contemplation, and creative practice we will ask ourselves these same questions that continue to shape our own faith journeys today:
Why are we so blessed? (The Exodus)
Why do we suffer so much? (The Exile)
Who was Jesus of Nazareth? (The Crucifixion & Resurrection)

Retreat Themes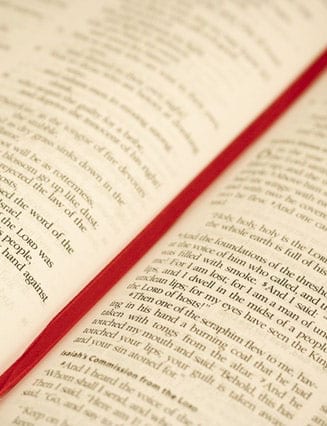 Week 1: Introduction and Foundations of Faith (Abraham & Sarah to Joseph) – Why were we chosen?
Week 2: The Exodus (Moses & the Ten Plagues) – Why are we so blessed?
Week 3: The Creation Myths – Why is there suffering?
Week 4: The Babylonian Exile – Why do bad things happen?
Week 5: Incarnation – How is God made manifest in the world?
Week 6: The Crucifixion – Who *was* Jesus of Nazareth?
Week 7: Resurrection – Who *is* Christ Jesus?

Retreat Details
What's Included
Rich, engaging content posted six times each week on our user-friendly online platform (with one day for Sabbath rest and integration) . You have lifetime access to the materials.
Thoughtful and thought-provoking commentary on scripture passages from biblical scholars John Valters Paintner and Richard Bruxvoort Colligan
A song each week composed by psalmist Richard Bruxvoort Colligan to deepen into the materials
An audio recording of Christine Valters Paintner leading you in the practice of lectio divina each week.
A weekly creative invitation from Melissa Layer designed to engage the questions in intuitive ways
A weekly invitation into the practice of writing Midrash with the scripture texts (an imaginative journey with the scriptures)
How it Works
Day 1 – Introduction and First Reflection by John
Day 2 – Guided Lectio Divina Practice with Christine
Day 3 – Richard's reflections on a Psalm and accompanying song
Day 4 – Invitation to Midrash writing
Day 5– Melissa's invitation to Creative Expression
Day 6 – Conclusion & Second Reflection by John
Day 7 – Sabbath Rest

Registration
Program fee: $150
There are two ways to pay:
Pay in Full
$150
2 Monthly Installments
$75/mo*
Online Course Terms and Conditions
There are no refunds for online purchases.
*Please note that if you choose the monthly payment option you are committing to completing both payments and paying in full for the program. If for any reason you do not complete payment, your registration in the retreat will be cancelled and you will not have access to previous materials.
Discounts are available for small groups wanting to move through the material together:  20% off when 3 people register together, 30% off for 5, 40% off for 7 and above. Please contact Christine by email to request an invoice. We require that one person take responsibility for full payment for the group.
Limited partial scholarships are available for those for whom participation in the retreat would otherwise be a hardship. Please contact us with your reasons for wanting to take the course and a prayerful consideration of what you can afford to pay. We do our best to honor as many requests as we can, but due to limited funds we may not always be able to fulfill your full request.


Your Guides for the Journey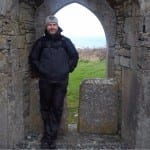 John Valters Paintner, MTS is the online prior for Abbey of the Arts, where he assists his wife Christine in ministering to global community both online and through in-person programs. John was a youth minister and pastoral associate for four years before becoming a high school religion teacher for twelve years. He has a Masters of Theological Studies from the Jesuit School of Theology at Berkely. His love for the Bible, particularly the Hebrew Scriptures, emerged when he taught the "Old Testament" at an all-boys high school. John is also a lover of the art of story-telling and has written dozens of short stories, one-act plays, and short films in a variety of genres.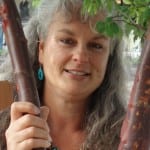 Melissa Layer, MA Melissa Layer honors our unfolding journeys through life's transitions and challenges as compelling invitations for creative, integrative, meaning-making in BodyMindSpirit. Serving as a psychospiritual therapist and interfaith spiritual director, she offers compassionate presence and deep listening with the ear of her heart. Calling upon the rich realms of symbol, synchronicity, metaphor and expressive arts, Melissa encourages curious exploration of the Great Mystery in extraordinarily ordinary moments. The evergreen forests of Olympia, WA in the Pacific Northwest are her sacred sanctuary. Visit Melissa's website here>>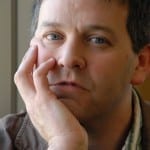 Richard Bruxvoort Colligan, MA is a Psalmist, spiritual director and freelance musician. He enjoys all manner of projects in theology and the arts. Through his company, Worldmaking.net, he is publishing imaginative and adventurous songs for the ever-evolving church. Raised in the Midwestern United States, he is a husband to Trish and a dad to Sam. Faves: discovery, music, Star Wars, bosc pears, blue, laughter, naps. Visit Richard's website here »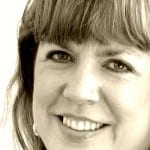 Christine Valters Paintner, PhD, REACE is the online abbess of Abbey of the Arts, a global community serving thousands of monks, artists, and mystics who seek to integrate contemplative practice and creative expression. Christine is also the author of eleven nonfiction books on monastic spirituality and creativity, as well as a poet who has been published in several journals. Her next book – The Soul's Slow Ripening: Twelve Celtic Practices for Seekers of the Sacred – will be published by Ave Maria Press in fall 2018.You can find out more about Christine here or see more of the books she has written here.