with Christine and John Valters Paintner
A self-study retreat (start any time, move at your own pace, lifetime access)
Film is a record of the ever-changing face of God. This moment is holy, but we walk around like it's not holy. We walk around like there are some holy moments and there are all the other moments that are not holy. [But they are] and film can let us see that. Film can frame it so we can see that, Ah! This moment. Holy. - from the film Waking Life

Photography is a deeply contemplative practice. If we approach it with reverence and intention, it can help us to see the holy moments all around us. In this online class you will be invited to take your camera out into the world each week for photographic journeys based on an adaptation of the ancient monastic practice of lectio divina and specific guided themes. In the process of slowing down and lingering over moments of beauty, you will cultivate sacred seeing, your ability to see the world beneath the surface appearance of things.
Photography is essentially about the play of light and dark, illumination and shadow, much as the spiritual journey is a practice of paying attention to these elements of our lives and how the holy is revealed in each. Photography is also about the choices we make in the visual framing of elements, what to include and what to exclude, whether to zoom or pull back. This is a practice of visual discernment: a way of choosing what is important and what needs to be let go of. We begin to see things differently, and in our images also discover aspects of ourselves and God.  In our discussions we will explore how to distill wisdom from the images we receive.
Are you seeking a way to bring more presence and prayerfulness to your creative expression? Are you longing for ways to practice the contemplative life which are more visual and kinesthetic? Would you some structure and encouragement in the creative path?
This class is not about developing your technical proficiency as a photographer -  it is about cultivating your ability to see with the "eyes of the heart" (Eph 1:18).  In biblical and mystical traditions, the heart is the seat of our whole being.  To see with the heart, means we bring the whole of ourselves to whatever reality we find ourselves in. We will explore photography in service of expanding our contemplative practice and compassionate presence to the world and to ourselves.
The themes of this class are designed to build upon one another, opening you to new ways of seeing the world.  Your camera becomes a tool for contemplative practice.  Using the ancient practice of lectio divina in an adapted form, you will learn ways to become present to sacred in the world.
This retreat accompanies Christine's book - Eyes of the Heart: Photography as a Christian Contemplative Practice - available for order online at Amazon or Barnes and Noble.  You will need to order a copy of the book yourself as part of the class.

Week 1: Seeing with the Eyes of the Heart, Practices and Tools to Cultivate Vision
Week 2:  The Dance of Light and Shadow
Week 3: What is Hidden and What is Revealed?
Week 4: The Symbolic Significance of Color
Week 5: What is Mirrored Back?
Week 6: Discovering the Holy Within Us
Week 7: Seeing the Holy Everywhere
Six days each week you will receive an email with a link to the day's content. The 7th day is a time for rest and integration The added materials (in addition to the book) are in audio format which you can listen to at any time. You have forever access to the materials in the course and can move through the lessons at your own pace.
Weekly reflections on photography as a contemplative practice from Christine Valters Paintner
Weekly reflections on scripture from John Valters Paintner
Seven (7) mp3 recordings of Christine leading you through the guided meditations in the book.
Please note: You will need to purchase a copy of Eyes of the Heart: Photography as a Christian Contemplative Practice to accompany the class directly from a bookseller.  A copy is not included in the registration fee.  Currently it is available to order on Amazon and Barnes and Noble.

Your registration constitutes an agreement with our online program Terms and Conditions below.
No refunds are provided for online program registrations. Please consider your purchase carefully and review the many free materials we have on our website to make sure the program will be a good fit or get in touch with any questions.
You will have access to all the program materials for the lifetime of this website.
The registration fee is per person; we ask that you honor our work by not sharing the program materials with others who are not enrolled.
All materials presented in our online programs are copyright. Please contact us for permission to quote in settings beyond the program.
Some self-study retreats include video or audio recordings of session that were recorded in a live community offering of the retreat and may make reference to forums or other modes of sharing. Please disregard these as self-study retreats do not have these available.
All fees include VAT where applicable.
If you need a payment plan or a more of a scholarship to make this program accessible, please get in touch with us. Small group discounts are also available.

Your Guides for the Journey
Christine Valters Paintner, PhD, REACE
Christine is the director of AbbeyoftheArts.com, a virtual monastery exploring contemplative practice, creative expression, and ways to nourish an earth-cherishing consciousness. She is a spiritual director, teacher, pilgrimage guide, and author of nine books on spirituality and the arts. Her deepest belief is that the earth is the original monastery--a wisdom guide and mentor in living a soulful and vibrant life. Visit the "About Christine" page for more information.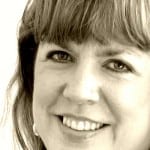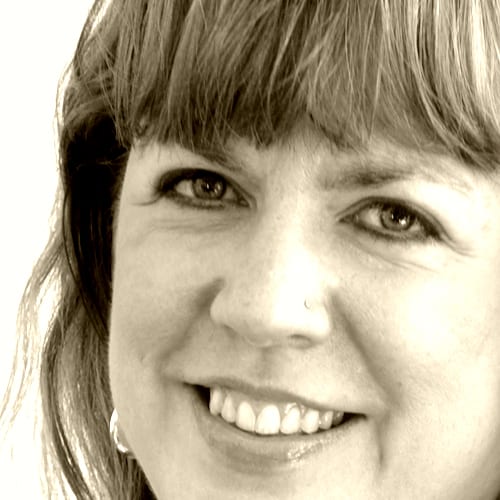 John Valters Paintner, MTS
John studied education and earned a teaching certificate in his home state of California.  John later went on to earn a Masters in Theological Studies at the Jesuit School of Theology in Berkeley.  After working in parish ministry for several years, John returned to the classroom, teaching high school religion with a focus on the Hebrew Scriptures for twelve years.  After a sabbatical year abroad, John now works as Prior of the Abbey of the Arts along side his wife of twenty years, Abbess Christine, living together in Galway, Ireland. Visit the "About John" page for more information.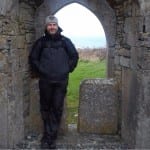 This has been a wonderful course, and I have found the balance of it to be just right. Three thought provoking emails each week, plus the book for between times, gave me a structure that wasn't overwhelming, and an extra day to think things through after each email. The members' forum has been a rich resource, sometimes moving me to tears, others making me laugh aloud, many intriguing and always deeply contemplative. The wonder of sharing in this way, through word and image has brought so much awareness, and many many treasures. I also found the discernment process of receiving/choosing three photographs per week, to be an added value - it really made you think even more deeply.

I was often challenged by the reflective exercises, and sometimes thought I couldn't 'do' them, but the more I thought about them, the greater their value became. Therein lay the transformative factor. Thank you so much, Christine, from the bottom of my heart, for such a transformative, wise, and beautiful course. -Caroline Moore
Through these seven weeks, I have found your book and accompanying emails to be a most helpful resource which I will continue to use as a reference for this spiritual practice. I had a sense as soon as I saw the offering on your website that it was a desire I started to explore some years ago. So I am most grateful that you brought your scholarship and gifts together in creating this treasure. I appreciated the gentle structure of covering the material and the limit of three photos a week.

I am telling my friends about it...beginning with describing photography as receiving instead of taking pictures. The whole idea of photography as a Christian Contemplative Practice is a natural for me...it's deep in my soul, and now I have ways to talk about it and share my discoveries. I can't stop talking about you Christine! Your personal stories (and powerful photos) make me feel like I am coming to know you personally. I'm a Christine follower! Your use of technology is amazingly well done...superior to most I've experienced and I'm also sharing that with some of my techy friends who are responsible for building websites and on-line training. -Ellen Ratmeyer
As I reflect back on the photos I have received these past weeks, I realize how much more visually "awake" I am, how much more aware of the presence of God in all things.  I am also grateful for the way in which  others have opened my eyes to places where the Holy dwells that I had never considered - through your poetry and words of wisdom, your deep sharings, your photos and thoughtful comments on the photos of others.  I feel greatly blessed - thank you! -Susan Dougherty
I am grateful to you Christine, and to everyone on this journey.  You have opened more widely for me a portal into deeper contemplation and the unfolding of who I am becoming as a beloved daughter of God ... Theophila. -Anne Wicks
What a blessed journey this has been & will continue to be for me . I will never see Myself, Others, My World, and My God in the same way! You have helped me more fully develop the eyes of my heart! And, for that I am ever so grateful. Yes, we can See The Holy Everywhere! What a blessing! I am rejoicing & praising God from whom all blessings flow.  My heart is overflowing with thanksgiving & praise.The experience was  life-impacting, life-giving, educational, inviting, challenging in a very good way, OPEN, transforming, contemplative, expressive, spiritual & You Must Consider visiting the Abbey of the Arts  website & see if any of Christine's classes & books are for you! -Kristine Schnarr
Rousing, riveting, revelatory--"Eyes of the Heart" is a life-changer. I now move differently through this bruised and  beautiful world, propelled by Paintner's Spirit-led invitations, fresh vision, and the surprisingly wise third eye a simple camera provides.  -Laurie Klein
For me, the graces of this time have been the rare, extraordinary experience of seeing the world in spectacular, amazing, and new ways  that are so close to God  it was truly like dancing with Him for 7 weeks! Thanks for sending us your heart, Christine, and for all the rich preparation you so generously shared with is.  Life will be richer. -Mary Elizabeth Smith
I just wanted to write a brief note to say thank you for the work that you do.  Taking part in the 'eyes of the heart' course earlier this year has had a profound effect on me, thickened and deepened my love of walking, photography, writing, and sense of connection with the natural world.  I'm developing what I in turn offer and teach to encapsulate all of those elements, and I know it's in large part to what you helped me see and learn as part of that course. -Joanna Paterson
After the soul-satisfying Eyes of the Heart class that just ended, I am most grateful to now embrace my camera more intentionally as a sacred companion in Presence, helping me to see the Now with the eyes of my heartspace. You have given me tools to BE this way in the moment, but almost more importantly you have helped me give myself "permission" to be this contemplative in my daily, ordinary and sacred life. -Christine Aalto Jaeger
I have grown and been stretched, inspired, challenged and incredibly blessed by Christine's teaching, encouragement, modelling, support and understanding as we journeyed together for six weeks. Her faith, creativity, artistic expression and insights and all the incredible photographs shared have changed the way I "see". I had hoped to receive much but find in fact I received even more than that! I know I will benefit as a result for the rest of my life. Rather than being finished, this class has whet my appetite to learn more and to incorporate all this learning and experience into my being. Thank you, Christine, and God Bless all your future efforts and classes! -Jennifer Longley
This class was an ideal way to experience Lent, for me. The combination of reflections for the week, daily questions, guided meditations, and photography 'assignments' and reflection opportunities created an opportunity of unparalleled richness from which to learn. Thank you, Christine! -Laura S.
Eyes of the Heart was just what I needed in my frantic search for a practice which would combine my artistic passion and the contemplative life style. It has become a useful path which I can practice every day and embrace as a way of life.  Thank you for making it a great experience. It was the best on-line experience I have ever had. -Susan Hedge