May 28-August 18, 2018  | 12-week online retreat
Be. Here. This Moment Now is all there is, don't go seeking another. Discover the sacred in your artist's tools, they are the vessels of the altar of your own unfolding. Look at this cup of holy water, washing clean the brushes. See the blank page, awaiting your blessing. Gaze on the colors before you, each one a name of God: Saffron, Cobalt, Azure, Ruby. Say each one slowly and taste its juice in your mouth. Let this be your prayer. Brush them across the page. First the small strokes, then the larger sweeps. Lose track of all time. This too is prayer. Listen for the words that rise up: Awaken. Envision. Sing. Alleluia. Place marks on the page saying I am here. Watch as word and image dance together. Luminous. Illuminated. This is your sacred text. This is where God's words are spoken, sometimes in whispers, sometimes in shouts. Be there to catch them as they pass over those sacred lips, tumbling so generously into your open arms.

Would you be nourished by a twelve-week commitment to exploring the place where contemplative practice and creative expression support and nourish each other?
Are you an artist or writer seeking more grounding for your creativity in ancient spiritual traditions?
Do you find yourself drawn to contemplative ways of being including silence, solitude, wonder, and presence?
Do you have a hunger to discover what emerges from being a contemplative artist and a creative monk?
We each contain within us a multiplicity of energies or "selves" which are archetypal in nature, meaning they are found across cultures and time periods. Two of these powerful archetypes are the monk and artist. Our "inner monk" is the part of ourselves that seeks the ground of all being and a mystical connection to the divine source, longing for what is most essential in life and cultivates this through a commitment to spiritual practice. The "inner artist" is the part of ourselves that engages the world through our senses, and is passionate about beauty, seeking to give it outward form and expression through a variety of media (including visual art, poetry, movement, song, gardening, cooking, relationships, etc.). Both the monk and artist are edge-dwellers, ones who commit to living in fertile border-spaces and who call the wider community beyond the status quo to alternative ways of being. Our class will explore where these two paths meet. Drawing on monastic spirituality from the wisdom of desert, Celtic, and Benedictine traditions, we will explore together contemplative practices that support and encourage the flowering of our creative visions.
This online program is for anyone seeking to make more explicit connections between their spiritual practice and their creative expression. You might consider yourself an artist, a poet, or simply someone who experiences joy in the process of creating. You might consider yourself a contemplative or have experienced a longing for more presence to each moment.
This class is also for those who are looking for an online community – a kind of virtual monastery – to support your creative and contemplative practice.
Our primary text for this program is Christine's book The Artist's Rule: Nurturing Your Creative Soul with Monastic Wisdom. You will need to purchase a copy of the book in addition to your registration. It is not included in the program fee.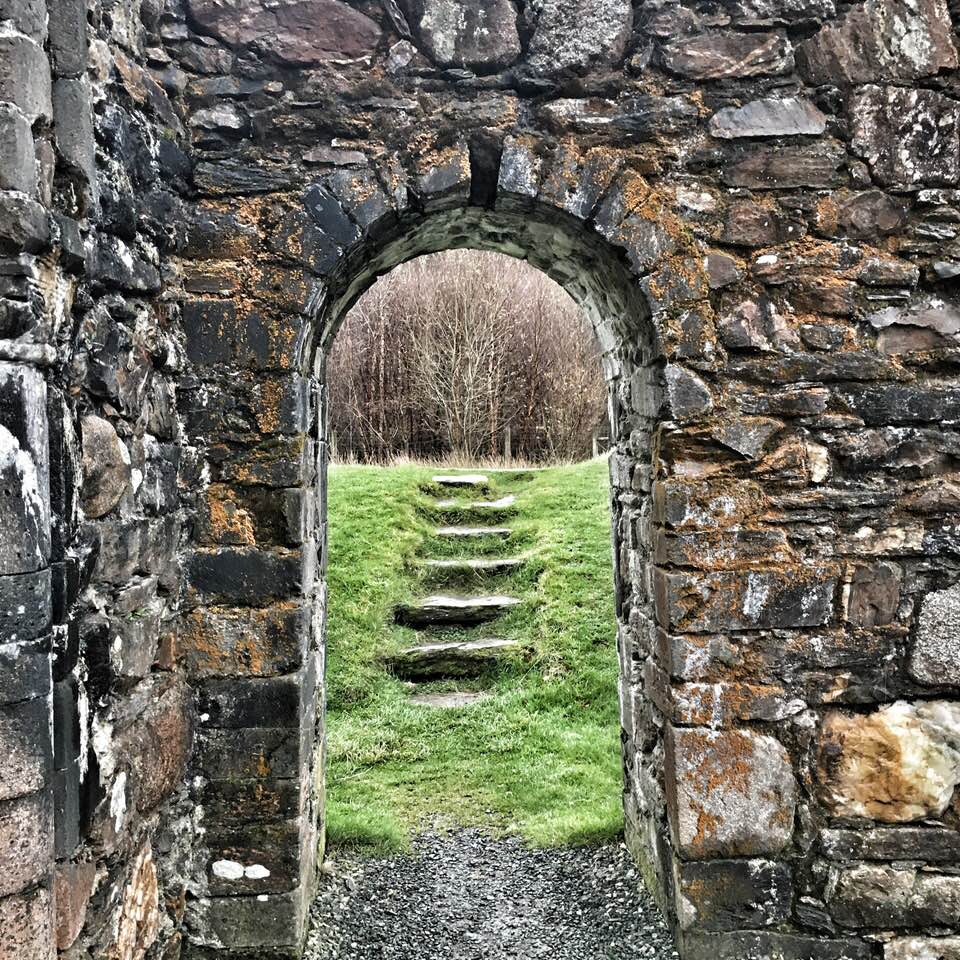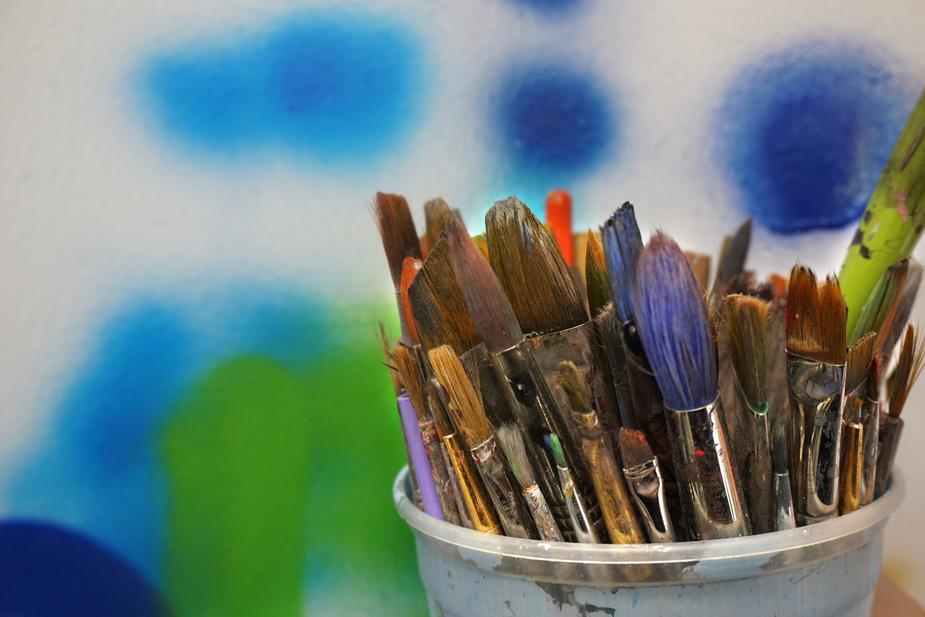 Monday: Overview of the chapter and every other week is a live webinar with Christine (see dates below))
Tuesday: An audio guided lectio divina practice and reflection questions
Wednesday: Quotes to inspire plus an audio guided meditation recording (8 of the 12 weeks have a guided meditation included)
Thursday: Audio guidance for the visual art exploration
Friday: Audio guidance for the poetry writing exploration
Saturday: More quotes to inspire plus invitation to reflect on the week
Sunday: Sabbath
During the week you are invited to post a written response to the theme and images of your creative expression (which might include visual art, poetry, or other ways your creativity emerges in this process) at our private group forum. This will be a safe place for exploration and the focus of the art you create is on an authentic expression of your soul rather than a beautiful product. Forum discussions are asynchronous, which means you can log in to participate at any time. You are strongly encouraged to engage each other in conversation, respond and support each other, and offer your own reflections to the great pool of wisdom we will be diving into collectively.
Most of the course meets asynchronously, meaning you can show up at any time. We will also have six live video webinars with Christine on every other Monday (with the exception of June 8th):
May 28, June 8**, June 25, July 9, July 23, August 6 from 4-5 p.m. London/Dublin time (8-9 Pacific time, 11-12 Eastern time, all other time zones check here)
**Please note that all the sessions occur on Mondays with the exception of June 8th which is a Friday.
If those dates and times do not work for you, we will be posting the recordings following the calls, so you are able to listen at any time. Christine will be offering further insight into the themes and responding to any questions you might have.
Our facilitators and guides Stacy Wills and Cheryl Macpherson will be checking in regularly to also respond and support you in your process.

What's Included
A private discussion forum hosted on Ruzuku.com with other monks and artists for vibrant and intimate conversation, support from trained facilitators and other participants in the class, and sharing of images and the creative process
Posts each day (except for Sabbath) for 12 weeks with brief reflections on the theme with questions to ponder, audio guidance for meditations and creative invitations, and a place to share your process.
Eight (8) mp3 podcasts with guided meditation recordings
Six live video seminars with Christine where she will share further thoughts on the themes you are exploring and respond to questions you may have. (Recorded in audio and video formats for later listening).
What You Need before Beginning the Class
A copy of The Artist's Rule: Nurturing Your Creative Soul with Monastic Wisdom – please note, this book is not included in the program fee so please order a copy in advance of the class (also available for Kindle).
A commitment to yourself and your creative process (the amount of time you spend will vary with your energy and availability, but please plan on dedicating 20-30 minutes a day for this process plus a longer block of time once a week). You can engage as much or as little as your circumstances allow.
Computer with email access, updated web browser, and the ability to download and play mp3 files.
Registration is at our private website through Ruzuku (once you click the link below it will take you straight to Ruzuku and you will be registered once payment is processed)
A camera or scanner to post your images
A sense of humor and some patience, especially if you are not at ease with online technologies. Please let this be part of the learning and growing. Ruzuku has a great support team to answer your technical questions.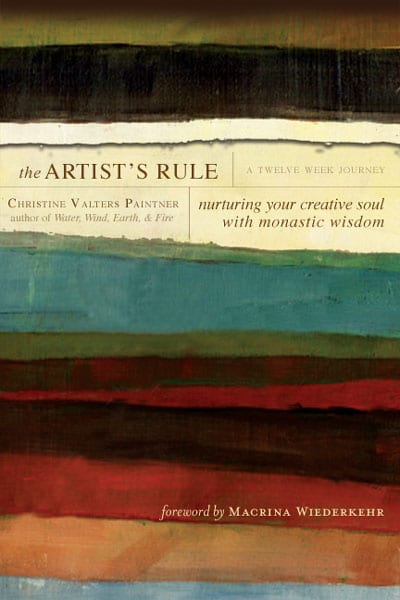 Week One: Establishing a Creative, Contemplative Practice
Week Two: Exploring Your Inner Monk and Inner Artist
Week Three: Sacred Tools and Sacred Space
Week Four: Sacred Rhythms for Creative Renewal
Week Five: Obedience, Stability, Conversion: Commitment to the Creative Life
Week Six: Humility: Embracing Your Imperfections and Limitations
Week Seven: Inner Hospitality and Welcoming the Stranger
Week Eight: Creative Community
Week Nine: Nature as Source of Revelation and Inspiration
Week Ten: Simplicity: Creative Asceticism and Learning When to Let Go
Week Eleven: Creative Work as Vocation and Holy Service
Week Twelve: Creating an Artist's Rule of Life

We begin officially on May 28th but we open the private retreat website on May 25th so you have a chance to settle in and get familiar with the format and with your fellow pilgrims.
*If you have taken a previous online version of Way of the Monk, Path of the Artist with Abbey of the Arts, you can deduct 50% off the registration fee. A code has been emailed to past participants; if you did not receive it, please let us know.

Cancellation Policy
Your registration fee is nonrefundable and nontransferable. Because the program is online, you will have the materials available to you for future reflection even if life intervenes right now and prevents you from moving through the course during the scheduled time. Please consider your purchase carefully.
Do you offer small group discounts?
We offer discounts for groups participating together in this online retreat. Gather your group together and have one person contact the Abbey with a list of email addresses. We will send you an invoice for the total payment and the following discount: 20% off for 3 or more, 30% off for 5 or more, 40% off for 7 or more, 50% off for 10 or more.
Do you offer financial assistance?
If you are experiencing financial hardship and are drawn to participating in this online retreat, please send us an email requesting a partial scholarship. Include the amount requested and why this retreat is calling to you at this time. Please keep in mind our funds are limited so we can't always fund the full amount requested or everyone who asks but we do our best to make our online programs accessible.

Your Guides for the Class
The guides and facilitators for this journey will be Cheryl Macpherson and Stacy Wills, both are trained as spiritual directors, and have studied extensively with Christine. They will be present to hold the space as sacred and encourage and support the participants. You will be in wonderful hands.
Cheryl Macpherson
I began my working life as a teacher in New Zealand and continue to find teaching skills valuable when providing spiritual companioning and retreat facilitation. I am passionate about deep listening; being prayerfully present and listening from the heart. For me spiritual direction is very much about creating the spaciousness for listening with and reflecting on the sacredness of life. It is also about being open to inner wisdom and a presence beyond words, and about listening together for guidance in conversation and in quiet.
I bring a variety of life experience and training to my role as spiritual companion. My training includes: a Certificate of Counseling Support from Camosun College '92, Clinical Pastoral Counseling Training and Studies in Bowen Theory at Island Pastoral Services '97, training in grief support and facilitating grief recovery groups with the Burquitlum Grief Recovery System '98. While pursuing an interest in holistic healing I completed master level training in Reiki '99. During this time I completed the Ignatian Spiritual Exercises. My two year program in Spiritual Direction was done at Vancouver School of Theology through the Pacific Jubilee Program in Spiritual Direction which I completed in '04. In '06 I was certified as a teacher of the Enneagram in the Helen Palmer narrative style. I also received training from Rev. Cynthia Bourgeault PhD. of the Contemplative Society on leadership in contemplative practice.
I have great respect for the spirituality of 12 Step programs and have been fortunate to assist women exploring their 5th and 11th steps. I am a member of the United Church of Canada and have companioned people from many differing spiritual paths. My own spiritual practice includes; centering prayer, lectio divina, meditation, journaling and creating mandalas. I have had a spiritual director for over 13 years and continue to benefit from this ongoing relationship.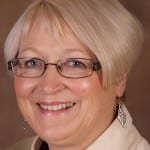 Stacy Wills
I am a spiritual director and contemplative artist living in Mississippi. In 2007, I completed Journey Partners, a two year training program in the art of spiritual direction, sponsored by The Center for Ministry, located in Jackson, MS. Through the Center, I am also involved in continuing education classes for spiritual directors, as well as an on-going peer supervision group.
I have long been fascinated with exploring the intersection of creativity and spirituality. It was in the hope of exploring that intersection more deeply that I took part in the very first class of Way of the Monk, Path of the Artist, offered by Christine Valters Paintner, through The Abbey of the Arts. It was a life-changing and life-giving watershed event in my life. Since that time, I have completed several other online courses offered through The Abbey, and in 2011, began assisting Christine by helping to hold the sacred space for others as they make the 12 week journey through Way of the Monk, Path of the Artist.
As an artist, my main focus has been the mandala. I offer workshops to children and adults, using the mandala as a tool for self-expression and self-exploration, as well as, community building. Some of my art has appeared in Presence: An International Journal of Spiritual Direction.
My husband, Dan and I have been married for 31 years. We have three children and four grandchildren. Along with enjoying family time, I also enjoy photography, reading and spending time in nature.