Join us January 22-24, 2021 for a Three-Day Virtual Retreat
10 am–12 pm Pacific time on Friday, Saturday, and Sunday (1-3 pm Eastern / 6-8 pm Ireland/UK)
Throughout human history during times of upheaval and social collapse, a surge of contemplatives have been drawn to following a path of the heart where they discovered a life of inner awakening, beauty and balance despite outer confinement and austerity. Cultural historian, mythologist and spiritual director Kayleen Asbo, Ph.D will illuminate the commonalities of the "hermetic path" of wisdom traditions across the centuries that can help inspire and empower us to transform the experience of "lockdown" to "breakthrough." We will follow the Hermetic Thread through historical examples of Pythagoras, Mary Magdalene, the Desert Fathers and Mothers, Hildegard of Bingen, Francis of Assisi and Julian of Norwich as well as feasting on mythological and film examples that can help illuminate a pathway through our dark times. Our three day retreat will feature daily presentations saturated with the art, music and photography of stunning hermetic sites followed by question and answer period, small breakout groups and contemplative practices
Friday, January 22:  The Archetype of the Hermit From Pythagoras to Parsifal and Jedi Knights
Saturday, January 23: From Egypt to France and Ireland: Mary Magdalene and The Hermetic Roots of Christian Contemplation; the Desert Fathers and Mothers; the Celtic tradition of Hermits.
Saturday, January 30: The Wisdom of the Anchorites and the Need for Hermetic Withdrawal: Hildegard of Bingen, Francis of Assisi, Julian of Norwich.
Limited enrollment. We will record the session and make it available on our course platform for those registered but encourage you, if possible, to join us live.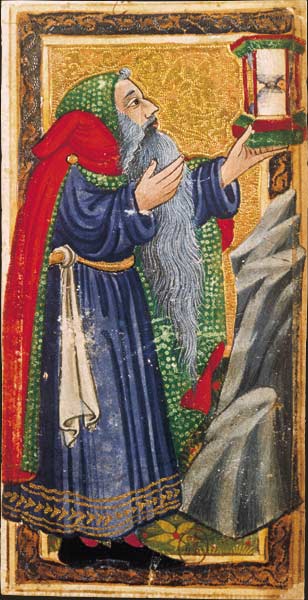 We offer a sliding scale of 3 fees for payment. The reduced fee for those who have lost their income and the sponsorship fee helps support our ability to offer scholarships. In an effort to keep this program accessible, please carefully consider both your own resources as well as honoring the expense, time, and energy required to run these programs and keep our work sustainable. Thank you!
*
If you need more of a scholarship or a payment plan to make this retreat accessible please get in touch with us.
*
Please note there are no refunds for online retreat registrations.
Kayleen Asbo, Ph.D has degrees in Depth Psychology, Music and Mythological Studies. A faculty member of Ubiquity University's Wisdom School, she has taught interdisciplinary courses on Religion and Spirituality for Pacifica Graduate Institute, Dominican University and UC Berkeley's Lifelong Learning Institute  where she has been lauded  as "a consummate weaver of art, psychology, history and myth in ways that not only inspire the mind, but open the heart".