with Christine Valters Paintner, PhD, REACE & John Valters Painter, MTS
April 29-June 16, 2019
Film is a record of the ever-changing face of God. This moment is holy, but we walk around like it's not holy. We walk around like there are some holy moments and there are all the other moments that are not holy. [But they are] and film can let us see that. Film can frame it so we can see that, Ah! This moment. Holy. - from the film Waking Life

Photography is a deeply contemplative practice. If we approach it with reverence and intention, it can help us to see the holy moments all around us. In this online class you will be invited to take your camera out into the world each week for photographic journeys based on an adaptation of the ancient monastic practice of lectio divina and specific guided themes. In the process of slowing down and lingering over moments of beauty, you will cultivate sacred seeing, your ability to see the world beneath the surface appearance of things.
Photography is essentially about the play of light and dark, illumination and shadow, much as the spiritual journey is a practice of paying attention to these elements of our lives and how the holy is revealed in each. Photography is also about the choices we make in the visual framing of elements, what to include and what to exclude, whether to zoom or pull back. This is a practice of visual discernment: a way of choosing what is important and what needs to be let go of. We begin to see things differently, and in our images also discover aspects of ourselves and God.  In our discussions we will explore how to distill wisdom from the images we receive.
Are you seeking a way to bring more presence and prayerfulness to your creative expression? Are you longing for ways to practice the contemplative life which are more visual and kinesthetic? Would you some structure and encouragement in the creative path?
This class is not about developing your technical proficiency as a photographer -  it is about cultivating your ability to see with the "eyes of the heart" (Eph 1:18).  In biblical and mystical traditions, the heart is the seat of our whole being.  To see with the heart, means we bring the whole of ourselves to whatever reality we find ourselves in. We will explore photography in service of expanding our contemplative practice and compassionate presence to the world and to ourselves.
The themes of this class are designed to build upon one another, opening you to new ways of seeing the world.  Your camera becomes a tool for contemplative practice.  Using the ancient practice of lectio divina in an adapted form, you will learn ways to become present to sacred in the world.
This retreat accompanies Christine's book - Eyes of the Heart: Photography as a Christian Contemplative Practice - available for order online at Amazon or Barnes and Noble.  You will need to order a copy of the book yourself as part of the class.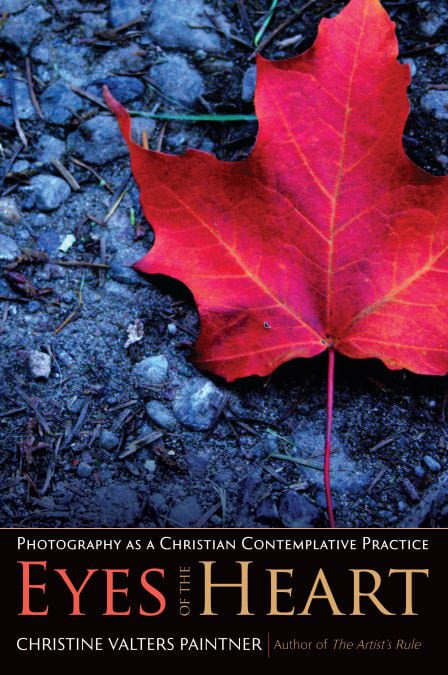 Week 1: Seeing with the Eyes of the Heart, Practices and Tools to Cultivate Vision
Week 2:  The Dance of Light and Shadow
Week 3: What is Hidden and What is Revealed?
Week 4: The Symbolic Significance of Color
Week 5: What is Mirrored Back?
Week 6: Discovering the Holy Within Us
Week 7: Seeing the Holy Everywhere
Weekly reflections on photography as a contemplative practice from Christine Valters Paintner
Weekly reflections on scripture from John Valters Paintner
Seven (7) mp3 recordings of Christine leading you through the guided meditations in the book.
Please note: You will need to purchase a copy of Christine's book to accompany the class directly from a bookseller.  A copy is not included in the registration fee.  Currently it is available to order on Amazon and Barnes and Noble.

TERMS AND CONDITIONS
There are no refunds for online purchases.
If you participated in a previous version of the Eyes of the Heart retreat please contact us for a 50% off coupon code (or check your inbox and spam folder for an email from Ruzuku).
Discounts are available for small groups wanting to move through the material together:  20% off when 3 people register together, 30% off for 5, 40% off for 7 and above. Please contact us to request an invoice. We require that one person take responsibility for full payment for the group.
If a payment plan would make the program more accessible please let us know and we can set one up for you.
Limited partial scholarships are available for those for whom participation in the retreat would otherwise be a hardship. Please contact us with your reasons for wanting to take the course and a prayerful consideration of what you can afford to pay. We do our best to honor as many requests as we can, but due to limited funds, we may not always be able to fulfill your full request.

Your Guides for the Journey
Christine Valters Paintner, PhD, REACE
Christine is the director of AbbeyoftheArts.com, a virtual monastery exploring contemplative practice, creative expression, and ways to nourish an earth-cherishing consciousness. She is a spiritual director, teacher, pilgrimage guide, and author of nine books on spirituality and the arts. Her deepest belief is that the earth is the original monastery--a wisdom guide and mentor in living a soulful and vibrant life. Visit the "About Christine" page for more information.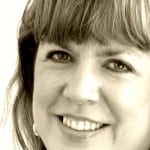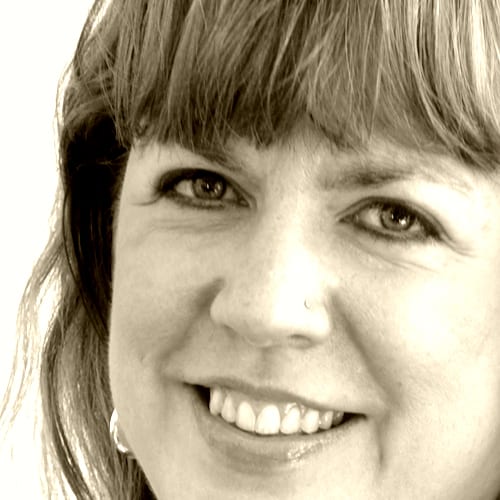 John Valters Paintner, MTS
John studied education and earned a teaching certificate in his home state of California.  John later went on to earn a Masters in Theological Studies at the Jesuit School of Theology in Berkeley.  After working in parish ministry for several years, John returned to the classroom, teaching high school religion with a focus on the Hebrew Scriptures for twelve years.  After a sabbatical year abroad, John now works as Prior of the Abbey of the Arts along side his wife of twenty years, Abbess Christine, living together in Galway, Ireland. Visit the "About John" page for more information.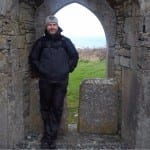 Forum Facilitators and Guides
Amber Andreasen, MA is a contemplative, ever desiring to deepen into and dance the rhythms of monk and artist.  She has trained as a spiritual director, receiving her Masters degree in Spiritual Formation and Soul Care from The Institute of Spiritual Formation at Talbot School of Theology. Wherever she finds herself, she desires to nurture a compassionate space where others can be listened and loved into fuller being by the Beloved.  She is continually awed by the body as sacred storyholder and storyteller, and her heart beats loudly for the weaving together of creativity and spirituality in the discovering of what it means to live an embodied, fully human life in all its mystery and wonder.
Melissa Layer, MA honors our unfolding journeys through life's challenges and transitions as compelling invitations for creative, integrative meaning-making in BodyMindSpirit.  Her sacred calling and training as a psychospiritual therapist, hospice grief counselor and interfaith spiritual director have taught her about the potency of the "thin places" in thresholds and dark nights of the soul.  Often utilizing expressive arts for curious exploration of the Great Mystery, Melissa offers her compassionate presence and deep listening to individuals and groups. Like the honeybee for which she is named, she claims her role as "a bee of the invisible… passionately plundering the honey of the visible in order to gather it in the great golden hive of the invisible" (Rilke).  The evergreen forests of Puget Sound in the Pacific Northwest are her sacred sanctuary. Melissa is available for spiritual direction by Skype, phone, email and also in-person for those living near Olympia, WA. You can visit Melissa's website here>>