In this workshop we will be diving into the richness of the Celtic spiritual tradition and considering what gifts it has to offer to our world today. In particular, we will focus our time on exploring three Celtic spiritual practices – thresholds, blessing each moment, and seasonal cycles - and how they might enrich our practice of listening to the sacred call of our lives. We will be celebrating stories of some of the Irish saints, engaging in the practices, listening to and writing poems, walking outside in a contemplative way, bringing our bodies to prayer through song and movement, and sharing with one another about what we discover in the process. The Celtic way invites us to move into a more spiral and intuitive way of being, rather than our linear and goal-oriented mindsets.


Your Guides for the Journey
Christine Valters Paintner, PhD, REACE is the online Abbess of AbbeyoftheArts.com, a virtual monastery integrating contemplative practice and creative expression. She is the author of eleven books on spirituality including her most recent The Soul's Slow Ripening: 12 Celtic Practices for Seeking the Sacred. She has lived in Ireland for the last six years with her husband John where together they lead pilgrimages and writing retreats to the wild edges. Learn more about Christine here>>.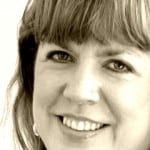 Betsey Beckman, MM, is nationally acclaimed as a spirited dancer, storyteller, teacher of SpiritPlay and dancing Spiritual Director. With her extensive repertory of sacred storydances, she is regularly featured as artist/presenter at national conventions as well as local churches. She earned her Masters in Ministry degree from Seattle University, her certificate in Movement Therapy from the Institute for Transformational Movement, and is a certified InterPlay leader. As dancer, choreographer, author, mother, wife, teacher and spiritual director, she is passionate about living life fully and fostering creativity in all those with whom she shares life and ministry. Betsey's publications include books, recordings, and The Dancing Word series of DVDs on embodied prayer.  She offers the gift of playful improvisation whenever possible! Find out more about her work at her website:  The Dancing Word.