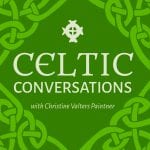 I am delighted to introduce a new podcast series, Celtic Conversations, inspired by my new book The Soul's Slow Ripening: 12 Celtic Practices for Seeking the Sacred and my time living in Ireland. I am hosting a series of conversations with authors, artists, and guides about Celtic spirituality. So find a cozy space and pour yourself a cup of tea. (Also available at Soundcloud, Stitcher and iTunes).
My guest today is Christine Sine and we had a delightful conversation about Celtic spirituality and the act of blessing, the love of creation, the two books of revelation, and cultivating awe and wonder in our lives.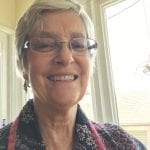 Christine Sine is the founder and facilitator for the popular contemplative blog Godspace, which grew out of her passion for creative spirituality, gardening and sustainability. She describes herself as a contemplative activist, passionate gardener, author, and liturgist. She loves messing with church traditions and inspiring followers of Jesus to develop creative approaches to spirituality that intertwine the sacred through all of life.
Christine facilitates workshops on contemplative and creative spiritual practices, spirituality and gardening, simplicity and sustainability as well as how to develop a more spiritual rhythm for our lives. She often encourages participants to paint rocks or leaves, plant contemplative gardens, walk labyrinths and create spiritual pathways that draw us into deeper intimacy with God. Christine is inspired by Celtic Christian spirituality, which has opened her eyes to the God who is present in every moment, every experience and every place.
Her new book, due to be published in March 2019 by InterVarsity Press is The Gift of Wonder:Creative Practices For Delighting in God. Her other books include Rest in the Moment: Reflections for Godly Pauses, Return to Our Senses: Reimagining How We Pray, To Garden with God, Light for the Journey, GodSpace: Time for Peace in the Rhythms of Life, and Tales of a Seasick Doctor.  Christine and Tom Sine also co-authored Living on Purpose: Finding God's Best for Your Life.
You can connect to her on her website, Twitter, Facebook, Instagram, Pinterest, and YouTube.

Christine Sine shared this beautiful blessing she wrote to begin our time together: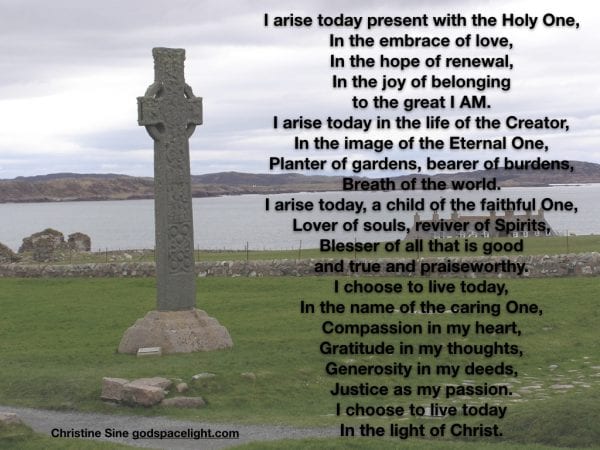 *Opening music track is an excerpt from Simon DeVoil's song "Water" on his album Heart Medicine (used with kind permission)