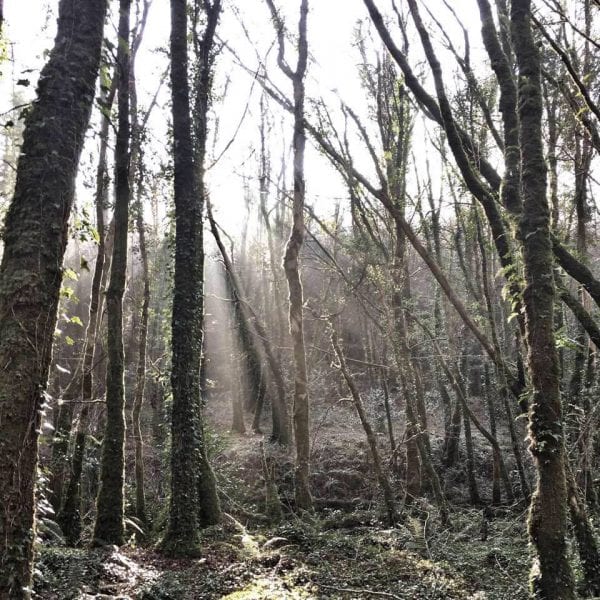 Dearest monks and artists,
Happy Easter dear monks! How will you celebrate these 50 days of resurrection? We invite you to consider joining us for Eyes of the Heart, an online retreat on the contemplative practice of photography which starts tomorrow.
The season of Easter spans 50 days of celebrating the resurrection and culminating in Pentecost.  Yet, for many of us, Easter Sunday comes and goes and we forget this call to practice resurrection in an ongoing way.  We, perhaps, aren't sure how to bring resurrection into daily life.
The stories we hear during the Easter season highlight the resurrected life of the body – Thomas touching Jesus' physical wounds, the nets being cast out from the boat to draw in an abundance of food, the disciples walking along the road to Emmaus with Jesus and breaking bread with him.  In this last story we read that their "eyes were prevented from recognizing him."
When Jesus returns in resurrected form, he is fully embodied, yet hard for us to recognize.  The disciples do not expect their dear friend to be among them again and so they miss this truth with their limited vision.
To me, this speaks of an invitation to see the world in a different way.  Practicing resurrection is, in part, about becoming aware of how we see the world.  When we rush from thing to thing, never pausing, never allowing space, we see only what we expect to find.  We see to grasp at the information we need. We see the stereotypes embedded in our minds. We miss the opportunity to see beyond what we want. We walk by a thousand ordinary revelations in our busyness and preoccupation.
We find a similar emphasis on vision in the story of Jesus' Transfiguration.  The burning light that once appeared to Moses in the bush now radiates from Jesus himself: "His face shone like the sun" (Matthew 17:2). For the ancient writer Gregory Palamas, it was the disciples who changed at the Transfiguration, not Christ. Christ was transfigured "not by the addition of something he was not, but by the manifestation to his disciples of what he really was. He opened their eyes so that instead of being blind they could see." Because their perception grew sharper, they were able to behold Christ as he truly is.
Consider celebrating resurrection this Easter season with a commitment to deeper vision.  This kind of seeing takes time.  We have to slow down and wait.  We have to release wanting to see something in particular, so that we can be open to what is being offered in the moment. This is the heart of contemplation – to see what really is, rather than what we would expect.
For me, the creative practice of photography can be a powerful doorway into transformed seeing.  When we open ourselves to receiving photos, rather than taking them, we are offered a gift.  By bringing the camera to the eye and allowing an encounter with the holy to open our hearts, we might be transformed.
It can be any kind of camera.  Look through the lens and imagine that it is a portal to a new way of seeing. Let the focus of the frame bring your gaze to the quality of light in this moment or the vibrancy of colors. Even five minutes can shift your gaze to a deepened quality of attentiveness.  No need to capture everything you see, but simply an invitation to breathe in the beauty of this moment.
Let yourself be willing to see the world differently, so that what others miss in the rush of life, becomes transfigured through your openness and intention. Practicing resurrection means walking along the road and paying close attention, making space to receive the gift of bread, the nourishment of conversation, and a vision of the sacred.
With great and growing love,
Christine
Christine Valters Paintner, PhD, REACE
Photo © Christine Valters Paintner