To receive this love note straight to your in-box, subscribe here (and also receive a free gift!)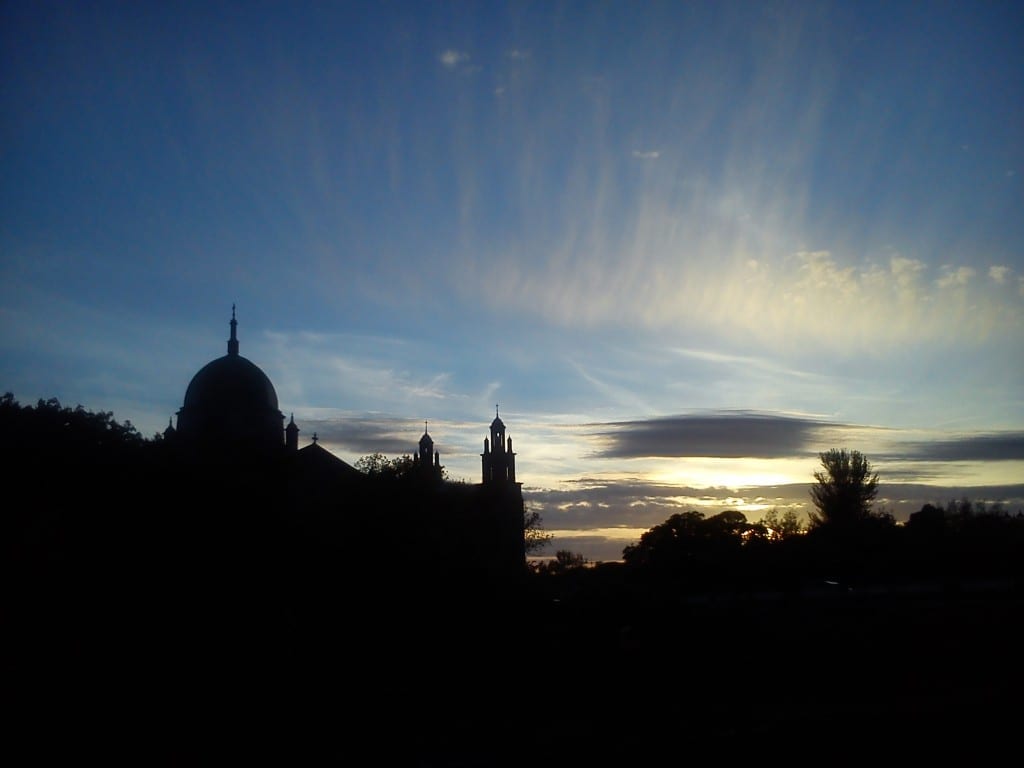 Dearest monks and artists,
I am familiar with strangeness. The stranger within me has become all the more intimate on this life pilgrimage of living in other cultures. I have grown to deeply treasure the value of my sense of strangeness as it challenges all of my preconceived ideas. Ireland is in many ways both like and so unlike the culture I left behind in the States. It is in the unlikeness that I am learning new ways to be in the world.
John and I continue our daily practice of lectio divina as a kind of anchoring, and lectio never fails to bring me back to center, to remind me what is of the essence (my word for the year). The other day my word was "belongs" and the prayer that arose in my heart began with a series of questions. Where is the place of my heart's true belonging? Do I feel a sense of belonging in this adopted land? What does it mean to truly belong?
Exile and coming home are perennial themes for our spiritual journeys. We know the mythical roots of our exile in the story of being banished from the garden of Eden, a way of understanding our lifelong journeys and longings to go home again, to return to the place of paradise, to build the Kingdom among us.
In my own life, exile and belonging have been ongoing questions. I felt it keenly after my mother died and I was left without parents, without siblings, and without children.  Where do I belong became an even more poignant and pressing question.
After having lived in Vienna, Austria for six months and then being called to Ireland, I sometimes marvel that even though Vienna is still very much a place of the heart for me and a source of incredible creative inspiration, I find myself more at home in this adopted land, where I have no known ancestral connections, than in the place where my father and his parents are buried.  The wild beauty of Ireland embraces me in ways I did not expect. The history of ancient monks here shimmers forth, calling me to name this lineage as my own. The landscape, with its aching wild and elemental beauty mirrors something inside of me.
Sometimes I feel self-conscious about teaching this Celtic monastic tradition I love so much, especially to groups of Irish themselves. Who is this stranger who offers us back our own riches? And yet the response has been so warm and enthusiastic. An older Irish woman I met in the pharmacy a couple of weeks ago started a conversation as often happens here with strangers.  After I told her about my work, she took my hands enthusiastically and looked me in the eyes to tell me "Ireland needs you." And I felt the rush of confirmation in that moment, a blessing from a wise one, that I had indeed been called here to receive the riches of this place and share it with the world.
I have come to appreciate my role as stranger here, sometimes we need our own tradition offered back to us through the eyes of another.  And, of course, the earliest Celtic history and artifacts we have in Europe are found in Austria, so the connections are not so very far apart as I might think at first.
So I continue to sit with questions: As a stranger can I offer my gifts? As the adopted one can I feel a sense of true belonging?
Then I remember that the journey of the monk is often to leave family and kinship ties to join a new community, an adopted community, yet one that offers more resonance with the heart's longings.  I smile as I remember that the Abbey has become a global community of monks in the world without blood ties to one another, but with kinship of the heart, and this sense of being adopted into an ancient lineage with so much healing to offer the world. Perhaps there is more belonging in this commitment of our choosing, rather than the ones we feel tied to out of obligation.
One of the central principles or values of the Abbey is hospitality. We practice welcoming in the stranger within as well as outside of us. In everything I do, the recurring theme is to encourage each of us to welcome in all that has been fragmented or rejected. To know that the whole of ourselves belongs and this is the gift of healing we offer to to the world, to remember that everything belongs.
May you find a sense of deep belonging here among other monks and artists, my beloved friends.
With great and growing love,
Christine