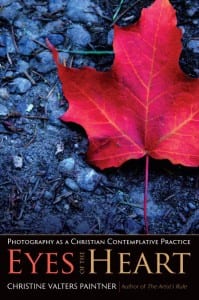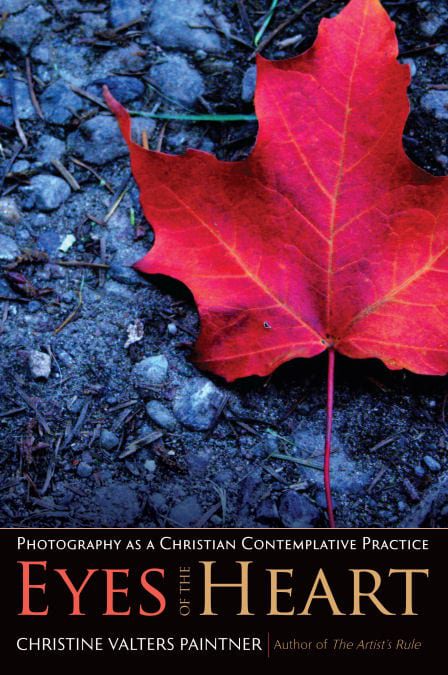 I am delighted that my newest book – Eyes of the Heart: Photography as a Christian Contemplative Practice – is being featured June 1-15 at the Patheos Book Club.
Stop by for. . .
Seeing with the Eyes of the Heart: A Q&A with Christine Valters Paintner:
Eyes of the Heart is about photography as a Christian contemplative practice.  To begin with, what is your description of a contemplative practice? And then specifically, what is a Christian contemplative practice?

Carmelite monk William McNamara described contemplation as a "long loving look at the real" which I find to be an excellent foundation for understanding contemplative practice.  It is long, meaning it is spacious and slow.  It is loving, meaning it is full of compassion.  It is a look at the real, meaning we bring our presence fully to what is actually real and true before us (rather than how we want things to be), which may not always feel beautiful, but often hard or challenging.  In practicing contemplation we strive to bring a spacious, slow, attentive, and compassionate presence to everything and everyone we encounter.  We try to see the truth of what is there.

A Christian contemplative practice is rooted in one of the many contemplative strands of Christian tradition, such as the wisdom of the desert mothers and fathers, or the Benedictines, Cistercians, or many others.
Read the whole interview here>>
Review at This Ordinary Adventure:
Rather than "take" photographs, we are encouraged to receive them, thoughtfully noticing reflections, color, and what is within ourselves, what God is saying to us. We must consider not just what is beautiful, but what is real, what is good, and what is true. . .

I've never seen a book quite like this, but it's a worthwhile one to step into, for God to form us as deeper people as we receive images from him of this big, beautiful world.
with more to come!