with Christine Valters Paintner, PhD
A self-study retreat (start any time, move at your own pace, forever access)
In a dark time, the eye begins to see. -Theodore Roethke
Wisdom comes with winter. -Oscar Wilde

Our western culture denies the reality of difficult feelings, demonizes the experience of darkness, and rejects the invitation of winter to move into a place of unknowing and mystery. Our religious institutions don't leave any room for the experience of doubt and despair. Certainty, planning, and achievement always trump unknowing, mystery, unfolding, and fallowness. We are encouraged to move full steam ahead through every season, never taking time to rest.
The seasons of the year offer us a profound invitation to embrace the gift of darkness and mystery, and to honor what I call the Midwinter God. John of the Cross describes one aspect of this experience as the dark night of the soul which is a spiritual journey of having one's attachments stripped away.
In the midst of anxiety and distress, how might we begin to cultivate our ability to stay awake and present through the dark night of the soul we experience both individually and collectively? How might these descents into the underworld become an experience of initiation into wiser ways of being in the world? What if the very experience we are resisting is a source of profound creative renewal so necessary for this moment in history? What if we could stay fully awake in dark and difficult times, emerging wiser and more resilient? What might happen if we cultivated a non-anxious presence in ourselves and on behalf of all those with whom we minister?  What gifts might emerge from creating safe holding spaces for folks to do their own deep inner work, wrestling with the shadows, expressing grief, and embracing the mysteries of life?  I intentionally ask more questions in this description than make definitive statements, because the very quality this journey asks us to cultivate is an ability to be with life's questions.
For this 6-week online journey we will draw upon Christian mysticism and contemplative practice, myth and archetypes, sacred scripture, yoga philosophy, and the creative arts as our guides. Support will come from the voices of a variety of wise guides across centuries and from our own community of fellow pilgrims gathering virtually to share our own wisdom.
This class in particular requires that participants come with a certain amount of spiritual maturity and experience, as well as a willingness to plumb some dark depths in a container of support.  We also recommend having a soul friend or spiritual director with whom you can process what emerges in this material.
*Special note: The materials for this class were designed with the soul care practitioner in mind (spiritual directors, chaplains, counselors, pastors, etc) however anyone with an interest in the content may register.
Do you long for ways to enter more mindfully into this holy time of year?  Are there stories you would like to remember and honor?

Participants who successfully complete this course will:
cultivate their capacity for wakeful presence in the face of life's difficult challenges;
develop a set of practices including meditation and art which support this ability to be present and alert;
explore how their own conscious underworld journey increases their capacity to hold space for others to do this kind of deep inner work; and
develop an appreciation for the profound gifts of midwinter, darkness, and the underworld as a source of deep empowerment for ministry and life.
Three times per week for each of the 6 weeks in the course an email will arrive which contain written reflections on the topic for the week and suggestions for experiential activities to deepen and enhance your personal practice. You have forever access to the material in the course and can move at your own pace.

The Gifts of Winter and Darkness
The seasons and the breath as a way of being with the cycles of experience
Embracing the season of winter, the hour of midnight, and the new moon as invitations to mystery, unknowing, fallowness
Grief as Holy Path
Being with the difficult emotions
The essential role of lament
The Apophatic Path or Way of Unknowing
John of the Cross and the Dark Night of the Soul
Meister Eckhart and "gelassenheit"
Wisdom of the desert
The Compassionate, Fierce, Dark Feminine
Mary as the Mother of All Sorrows
Black Madonna, Inanna, Kali
The Transformative Mythic Journey
Persephone and the journey from victimhood to sovereignty
Archetypes
Modern Voices, Rituals, and Practices
Rainer Maria Rilke, Dietrich Bonhoeffer, Simone Weil, Michael Meade
Reclaiming ritual, story, and practice for our lives

ONLINE COURSE TERMS AND CONDITIONS
There are no refunds for online purchases.
You have forever access to the course material.
For technical issues please contact university@ruzuku.com.
We can also arrange monthly payment plans if that makes the registration fee more accessible. Please contact us to request a payment plan.
Limited partial scholarships are available for those for whom participation in the retreat would otherwise be a hardship. Please contact us with your reasons for wanting to take the course and a prayerful consideration of what you can afford to pay. 
The price includes VAT where applicable.
Small group discounts are also available.

Your Guide for the Journey
Christine Valters Paintner, PhD, REACE
Christine is the director of AbbeyoftheArts.com, a virtual monastery exploring contemplative practice, creative expression, and ways to nourish an earth-cherishing consciousness. She is a spiritual director, teacher, pilgrimage guide, and author of nine books on spirituality and the arts. Her deepest belief is that the earth is the original monastery--a wisdom guide and mentor in living a soulful and vibrant life. Visit the "About Christine" page for more information.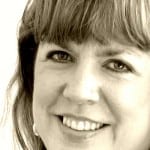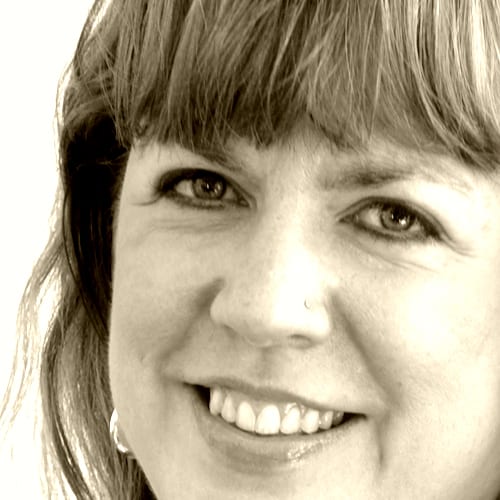 Christine, thank you for doing this work. The materials, their organization and your careful guidance (and nudges) have made this one of the most meaningful and rewarding (and hardest ! !) spiritual "retreats" I've participated in. -Cynthia Gardner
I would absolutely recommend this class to others, in fact I have already done so. This course helped me to speak to my pain and see its beauty, to welcome it and embrace it. -Melanie R.
The theme and the week to week movement through aspects of midwinter was very rich and meaningful.    Christine's care for our movement through the themes, and in the deeper movement within our own souls was very evident in how she guided us.   I appreciated her wisdom, her transparency and her openness to relationship. -Deborah K.
There were places I didn't really want to go but I did and it was ok. I was able to allow my inner witness to emerge and interact with my feelings without drowning in overwhelming emotions. I have a sense that my inner witness will continue to teach me and I will trust myself more ... and that will extend to those I companion, trusting others to listen to their inner witness more deeply as well. -Cindy S.
This was very very rich material from a wealth of sources! Christine is so knowledgeable and ties things together well. This course helped me to "name" some of the spiritual geography I have been traversing, and was so valuable. I expect to use much of what I learned to help others I companion. One of the most critical aspects was being able to "hold" the discomfort of myself or another without trying to remove or fix it. The Abbey courses provide a depth and richness that is hard for me to get elsewhere. I live in somewhat of a rural area so my access to such courses locally is very limited. -Tina F.
This class helped me to revisit, and mine those dark and seemingly fallow periods of my life. It has helped me to recognize how deep and dark those nights have been as well as how profound and lasting the impact was and continues to be. Learning the lasting impact for myself opens my heart to the ongoing nature of any midwinter experience and heightens my sensitivity and appreciation for the growth, wounded-ness and mystery that surrounds those periods without time limit. -Mary L.