Description
"What is the good if Mary gave birth to the Son of God 2000* years ago, if I do not give birth to God today? We are all Mothers of God, for God is always needing to be born." – Meister Eckhart (14th century German mystic) *adapted for present day
"I must be the Virgin and give birth to God." –Angelus Silesius (17th century German mystic)
What does it mean to birth the holy in our own lives? In times of great uncertainty and suffering, how might be we bearers of the divine?
What wisdom does Mary, as the face of the sacred feminine in the Christian tradition, offer to us?
The figure of Mary has received many names: Star of the Sea, Greenest Branch, Seat of Wisdom, and Gate of Heaven to name a few. She is multifaceted, offering us many possibilities for guidance and support on our own journeys of birthing.
Each of us is called to participate in bringing God to birth in the world. We each hear our own annunciations and invitations to enflesh the sacred creative call of our hearts in service to others. The season of Advent invites us into a profound reflection on this invitation and the movement toward birthing as well as offer us archetypal themes that call us to take our creativity seriously.
This is the call of our times: to birth the holy in the midst of our lives, wherever we find ourselves. This is not something that waits until we have more time or space or money. We birth the holy right here, right now.
Do you long to make the season of Advent a more meaningful time of prayer and reflection?
Do you want to make space to listen to your deepest call in this season of birthing?
Join Christine Valters Paintner, the online Abbess at Abbey of the Arts, her husband John, Sibyl Dana Reynolds of Belle Coeur, and Betsey Beckman for a 30-day contemplative online journey into the heart of the Advent season. We begin on the first Sunday of Advent, which also happens to be the full moon, and we end on January 1st which is a Marian feast day and the following full moon.
From moon to moon we will be exploring the various names and titles Mary has been given throughout the ages, as well as scripture passages of her story, which help us to illuminate the way forward for ourselves and see Mary as guide and midwife.
Through daily reflections you will be invited to open to aspect of Mary and then listen for the heart of what is being birthed in you in response. Christine and Sibyl will be reflecting on some of the names Mary has been given throughout time, and John will be reflecting on some of the stories of Mary found in the gospels. You will be invited into the practice of lectio divina with selected scripture texts. In addition, we have songs from River's Voice to deepen the themes, and explorations in movement prayer, story dances, and meditations from Betsey Beckman.
Men and women are all invited, persons from all traditions or none at all are welcome!
We also have a vibrant community forum, a safe space to share your birthing journey with other kindred souls. The space will be lovingly held by Abbey guides Melissa Layer and Amber Andreasen. Our program is hosted on the easy–to-navigate Ruzuku platform.
Make a commitment to a retreat in everyday life and let this winter be a journey of transformation. Arrive at the holy day of Christmas from a place of deep reflection and intention.
Themes Explored:
Week 1
Virgin
Story of the Annunciation
Mustafia (from Islam, She who is chosen)
Betsey's StoryDance of the Annunciation
Visitation and Magnificat
Theotokos/God-Bearer
Greenest Branch
Week 2 
Mystical Rose
Story of the Visit of the Magi
Queen of Peace
Hail Mary song and gesture prayer
Story of the Flight to Egypt
Mirror of Justice
She who shows the way
Week 3 
Star of the Sea
Story of Jesus in the Temple
Untier of Knots
Movement practice
Story of the Wedding at Cana
Seat of Wisdom
Morning Star
Week 4
Mother of Mercy
Story of Mary at Foot of the Cross
Mother of Sorrows
Guided meditation with Mary
Story of Mary at the Empty Tomb
Gate of Heaven
Cause of Our Joy
December 31st – Mary's Encounter with Jesus
January 1st – Litany of Mary's Names
Materials:
We will begin our retreat with a live webinar session on Monday, December 4th at 4:00 p.m. Irish time hosted by Christine who will lead us in meditation and give us an overview of the retreat experience. There will be opportunity for sharing as well. These sessions are recorded for later viewing. Your local time will appear in the webinar links.
Each week will include reflections from Christine Valters Paintner, Sibyl Dana Reynolds, and John Valters Paintner. These will include questions to ponder as well as invitations to creative expression.
Also included are movement practices led by Betsey Beckman and Jamie Marich.
We are including four songs from River's Voice for the Advent season as well as two songs from Betsey Beckman to deepen our connection to Mary.
We will have a facilitated forum for vibrant sharing and discussion, lovingly shepherded by Melissa Layer and Amber Andreasen.
Registration
Program Fee: $120
Please read over the Abbey of the Arts online Class Policies and FAQ. There are no refunds for online purchases.
Discounts are available for small groups wanting to move through the material together:  20% off when 3 people register together, 30% off for 5, 40% off for 7 and above. Please contact Christine by email to request an invoice. We require that one person take responsibility for full payment for the group.
Limited partial scholarships are available for those for whom participation in the retreat would otherwise be a hardship. Please contact us with your reasons for wanting to take the course and a prayerful consideration of what you can afford to pay. We do our best to honor as many requests as we can, but due to limited funds we may not always be able to fulfill your full request.
Your Guides for the Journey
Christine Valters Paintner, PhD (visit the "About Christine" page for more information)
John Valters Paintner, MTS (visit the "About John" page for more information)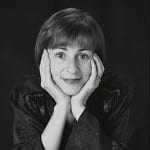 Betsey Beckman, MM 
is nationally acclaimed as a spirited dancer, storyteller, teacher of SpiritPlay and dancing Spiritual Director. With her extensive repertory of sacred storydances, she is regularly featured as artist/presenter at national conventions as well as local churches. She earned her Masters in Ministry degree from Seattle University, her certificate in Movement Therapy from the Institute for Transformational Movement, and is a certified InterPlay leader. Betsey's publications include books, recordings, and The Dancing Word series of DVDs on embodied prayer. Find out more about her work at her website: The Dancing Word.
Sibyl Dana Reynolds
is a spiritual director, the author of the historical/spiritual novel, Ink and Honey, and the spiritual guidebook, The Way of Belle Coeur: A Woman's Vade Mecum. She is founder of The Sisterhood of Belle Coeur, a contemplative, spiritual, and creative community. A spiritual director, for thirty plus years, Sibyl has facilitated the feminine spiritual/creative process. She lives near the sea in California with her husband. Visit Sibyl's website here.